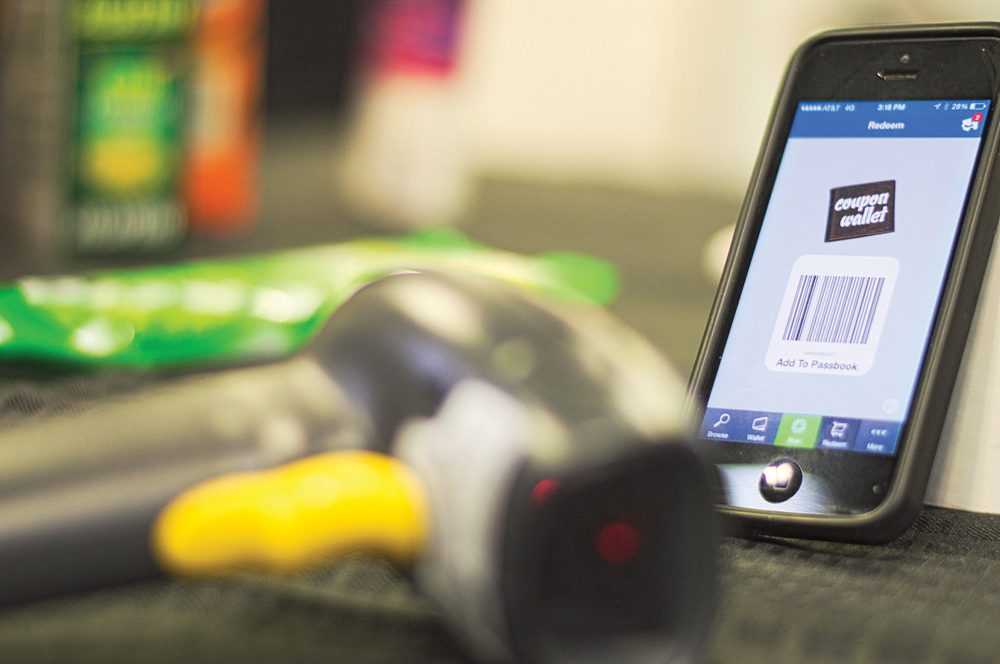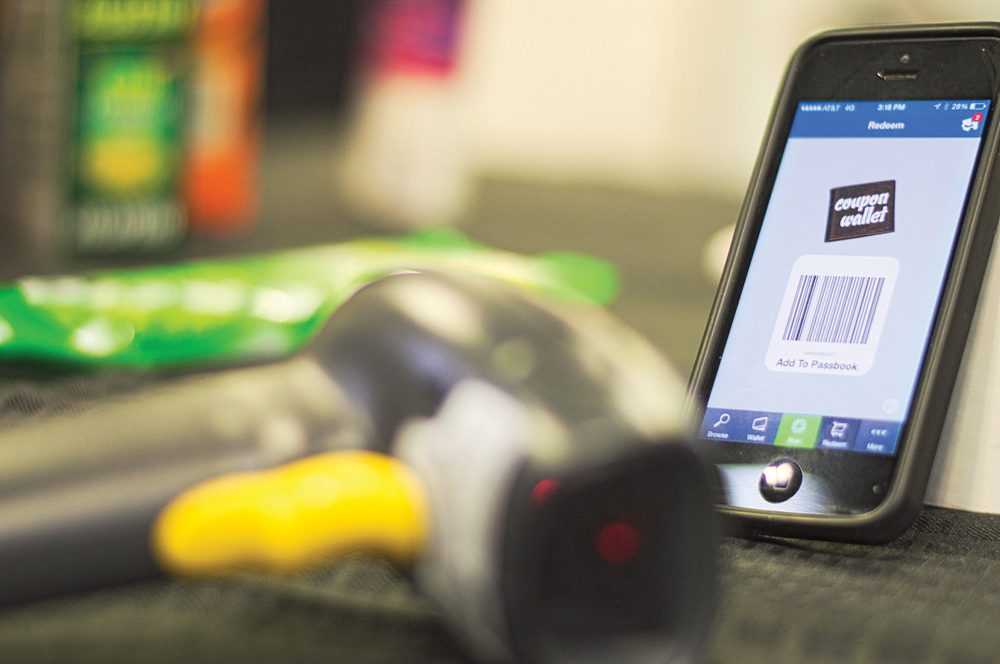 In decades past, shoppers who used coupons to save money had to use a primitive approach – they gathered reams of paper, sat at their dining room table and clipped out tiny rectangles over and over again. To say it was a frustrating process was an understatement.
Fast forward to the present. Most of the U.S. population owns and uses a smartphone or tablet to do everything from reading news to sharing photos to finding new businesses to try. In fact, these products have reached a tipping point where more people use a smartphone than a laptop to look up information in their daily lives. And, as a result, a Sterling Heights. Mich.-based company called Coupon Wallet has hopes that it can become the go-to app for people who love to use coupons.
Coupon Wallet is the brainchild of friends, technology gurus and business partners Phil Kanaby, Christopher Papa, David Lamkin and Jerold Zwas. Started in 2012, the company specializes in a platform (patent-pending it says) that handles mobile coupon distribution, tracking and clearing for small businesses and consumer-packed goods manufacturers. Its goal, Kanaby notes, is to "bridge the gap" between paper coupons and a digital alternative. With the ability to increase the return on investment and customer loyalty, Coupon Wallet hopes to replace costly print campaigns with more traceable and growth-centered marketing strategies.
"If you don't have a way to track where your customers are finding your offers and getting into your business, then you're flying blind," Kanaby says.
Coupon Wallet now offers over 20,000 local coupons throughout the United States. Although it boasts a significant distribution, Kanaby says the company takes a "hyper local" approach to helping clients, with the technology appealing directly to people who live nearby.
That, he says, ensures that even small businesses, restaurants or retailers can compete with "The Big Guys."
Kanaby also says Coupon Wallet stays on top of the latest in mobile and coupon technology, which gives its small-business clients another way to remain competitive without having to invest the time or money into these areas.
The timing couldn't be better for this startup. Research from a variety of sources shows people use a multi-channel approach to find local information. In other words, while consumers might use a search engine such as Google to get general information, when they want specific detail, they are going to website such as Yelp to find a great sub shop or Trulia to find a new home listing. From that perspective, having a specialty app and website for saving coupons is right on the money.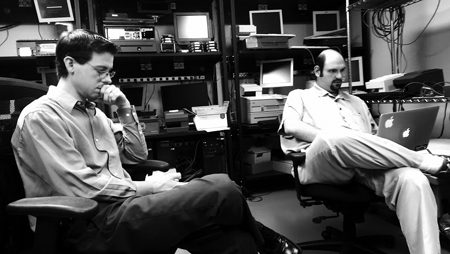 "Some 60 percent of all traffic online is mobile," notes Kanaby. "People are on their phones more than they are their computers. By next year, the mobile phone audience is predicted to be larger than the television audience. That's huge – a shift like that hasn't happened since TV overtook radio."
That conversion to mobile for everyday searches and consumer needs is one of the main reasons Coupon Wallet describes itself as a "disruptive technology," turning the coupon industry on its collective head. With what it says is a unique system of posting, tracking and redeeming coupons, the startup business creates what Kanaby calls "unprecedented efficiencies to the otherwise inefficient and expensive" coupon industry.
"(Smartphones) have really become go-to devices for everyday shopping and finding what you want to get that day. It's more on the spot; you're looking at it when you want that product or service so you're more likely to go out and buy it right then and there," Kanaby says. "Or it might even be able to send you a message as you get within a certain radius of your business, which will really drive that customer in and make that sale."
Businesses benefit by having a way of keeping track of its customers on a number of levels. Coupon Wallet shoppers scan their phones and are entered into a captive audience for the business where they can receive coupons directly to their smartphone from stores where they shop.
In addition, coupons can be embedded in any form of marketing such as magazines or television, allowing for coupons to be "added to wallet" by adding them with a smartphone. The business meanwhile receives valuable marketing insight such as redemption values, user demographic profiles and campaign performance making Coupon Wallet one of the most advanced marketing and analytics platforms available today, according to Kanaby.
"It costs a whole lot less than print marketing. (In that situation), you're paying a dollar for printing and distributing a coupon and yet you're only going to get 1 percent of those people to come in and use it. So a lot of the other ones are wasted; 99 percent of those coupons end up in somebody's garbage," Kanaby says. "With mobile, people have opted into your coupon and you're going to have a 5 to 20 percent redemption rate."
Here is how Coupon Wallet works. Once downloaded from Apple's App store or the Google Play site (for Android users), users are guided through a sign-up procedure through Facebook, which, the argument goes, streamlines the process.
From there, a browse screen (benefiting from the location sensor on the smartphone), reveals local deals and options for downloading relevant coupons.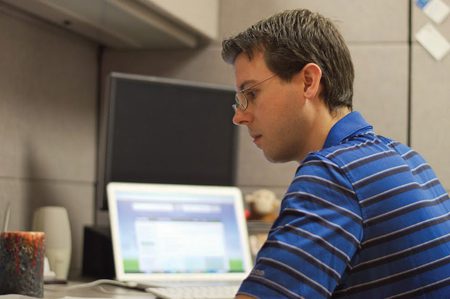 Additional "offers" can be accessed by using a retailer's QR code, which Coupon Wallet can scan directly into the app.
Coupon Wallet executives say they've worked diligently over the past four years to not only build the business, but to create technology that makes it easier for clients to market their coupons and their companies. That means providing its clients with everything from scanners to QR codes to in-store marketing materials.
One example was a restaurant client being able to print coupons that customers could scan and use right there and then.
Innovation like this has been key to the Coupon Wallet's development. One major factor in its success is its location – it works with the Macomb-OU INCubator inside the Velocity Collaboration Center, where startups and companies newly out of beta mode collaborate and communicate regularly.
To stay on top of quickly moving technology, Coupon Wallet worked with its neighbor and friends at the Automation of Things, which developed a software platform called FourZero. AoT's FourZero allows companies such as Coupon Wallet to design, develop and validate software at a systems level and produce fully portable and operating system-independent applications.
The two companies met as Coupon Wallet was doing a demonstration of its product at the incubator. As Kanaby described its technology, he mentioned the business was looking for a way to make its technology more flexible and portable. AoT's CEO Sam Taylor was standing there and knew immediately that they could be partners in building a small business scanner solution. Together, the two are designing and developing a new coupon scanner that utilizes FourZero.
Taylor compared what Coupon Wallet is doing with FourZero to what Elon Musk has done with his Tesla Motors. Tesla has positioned itself as both an automaker and a software company, giving people who own its Model S electric cars upgrades that can be delivered via the Internet. Rather than bring your car into the dealership, you can update your vehicle in the same way a smartphone or laptop would be. FourZero does that for Coupon Wallet.
"Coupon Wallet wanted to provide merchants with a solution where they could upgrade and update in a cost-effective way. Small businesses may not have the money to buy bigger or better systems all the time – Coupon Wallet needed a price point that works and gives the merchant all the capabilities they need," Taylor says
"This makes a lot of sense for Coupon Wallet and for us; this is a great opportunity," Taylor adds. "For us as a startup, part of the challenge we have is getting the word out on what we have and what we're doing; we wanted to take on a project utilizing our software to showcase the software that we've developed. … It helps that they're great guys. Phil is very good at what he does and we're happy to be working with them."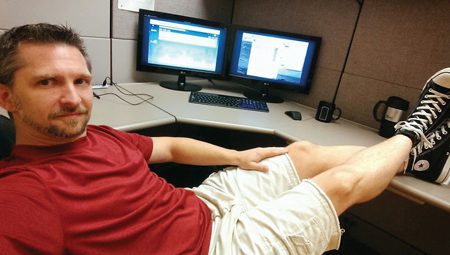 Kanaby, Papa and Zwas are longtime technology entrepreneurs. Kanaby, Coupon Wallet's chief executive officer, started within the information-technology field more than 10 years ago as a small business online retailer and web development contractor. Although his background is in computer programming, Kanaby has worked with many start-ups all the way from conception to growth stages. Recently, he led his start-up, PocketCents, through the process to achieve a "Best of Michigan Business" award and is now considered one of the top 10 competitors to Google AdSense.
Papa, the company's chief marketing officer, specializes in cultivating creativity within himself and others through collaborating, communicating and collective imagination. Papa's primary focuses include marketing strategy, campaign design, digital marketing, online advertising, viral marketing, pay-per-click advertising, social media and conference representation.
Zwas, Coupon Wallet's chief financial officer, adds to the mix with over 15 years of experience in investment banking entrepreneurial ventures, having participated in dozens of early-stage technology companies as advisor, investor, investment banker and entrepreneur. Most notably, he provided investment banking services and served as the interim CFO for a fast-growing technology client that grew 800 percent in two years and was subsequently sold to BAE Systems Inc.
Going from PocketCents to Coupon Wallet was a natural progression, Kanaby says. The company's founders knew it was time to stop working for someone else and build something for themselves,
so they focused on creating a hyper-local advertising network to compete with Google. The idea was to help businesses market to customers within a smaller radius, something like five miles away, rather than what they say is the scattershot approach of a Google ad. PocketCents grew quickly, picking up clients such as The Detroit News and The Detroit Free Press, Kanaby says.
On the negative side, the profit margins were so small that it was challenging to create the kind of revenues needed to support the startup.
Shifting to mobile and coupons as a local advertising technique was the next frontier, so Kanaby started to focus on building Coupon Wallet instead. Its location within the Macomb OU Incubator also helped Coupon Wallet expand by providing a variety of services on site, such as legal and accounting assistance. As a result, Coupon Wallet has done everything from apply for a patent on its intellectual property to receiving grants to microloans to build its point-of-sale software.
The next steps for Coupon Wallet are to continue to add clients of all sizes and industries, build relationships within the retail world and set up solutions for larger manufacturers. That is a whole separate frontier for Coupon Wallet, Kanaby said. Consumers want grocery and brand-name coupons within the system, and the company wants to be responsive to that demand, he says. Finding a way to get those kinds of coupons into the Coupon Wallet system and into the hands of shoppers will be a game changer again.
Ultimately, Kanaby says, the company hopes to be number one in the category of mobile digital coupons.