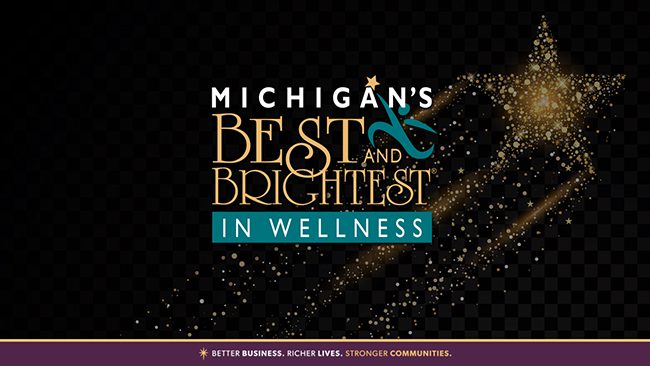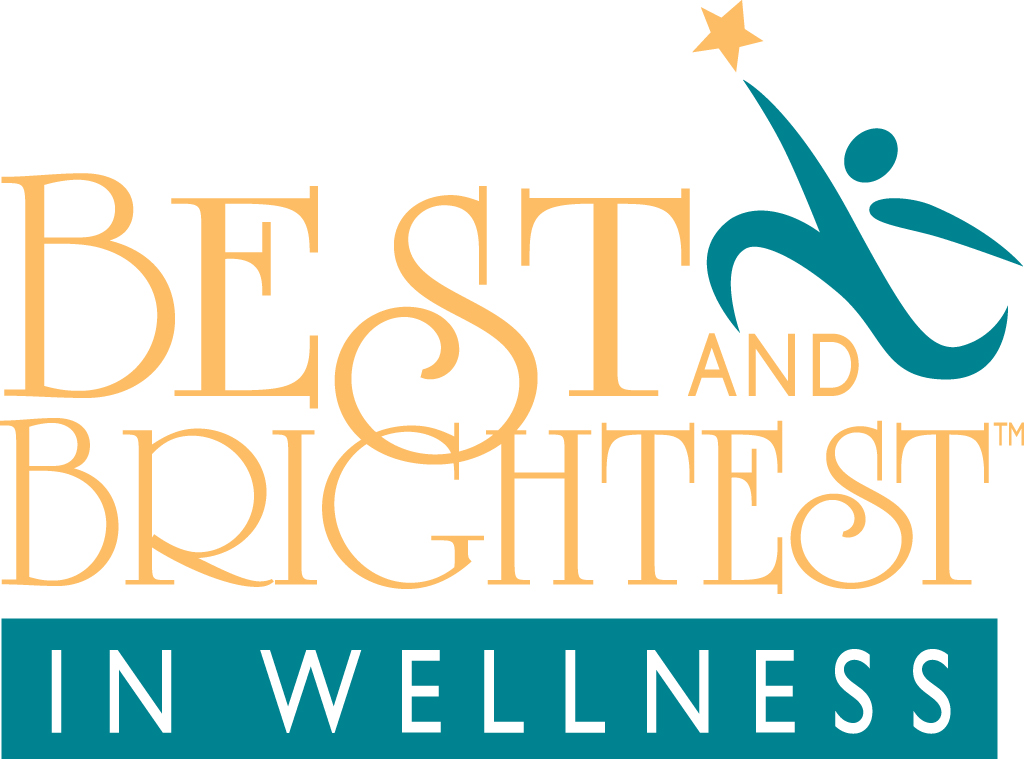 There is stiff competition every year for Best and Brightest Program awards, and this year was no exception.
Dozens of Michigan companies were honored as the Best and Brightest Companies in Wellness category. They were honored during a virtual awards ceremony capping off last week's Illuminate Business Talent Summit hosted by Corp! Magazine, the National Association for Business Resources and the Best and Brightest Programs.
"Throughout the year, the Nation's Best and Brightest winners have demonstrated leadership and forward thinking as they continued pivoting their business and workforce through Covid-19," said Jennifer Kluge, President and CEO, Best and Brightest Programs. "As the conversation and focus have shifted, our Best and Brightest winning companies have also been a voice for important actions regarding Well-being and Racial Justice. It is in these unique times that the Best and Brightest winners excel and share their knowledge with others."
These wellness winning companies were evaluated by an assessment created and administered by SynBella, the nation's leading wellness systems firm. Company entries are examined statistically for quantitative and qualitative data.
Each survey was scored on a point system based upon criteria to benchmark and improve wellness program effectiveness. They include outcomes, analysis, tracking, participation & incentives, benefits and programs, leadership, employee input, culture and environment.
Elite winners included:
Large Business
Rocket Companies
Medium Business
Consumers Credit Union
Small Business
BizStream
Philanthropic
Rhonda Walker Foundation
Faith-Based
Historic Little Rock Baptist Church
School
Keith Elementary
Wellness Provider to Individuals
Manifest Counseling
Wellness Benefit Consultant Provider to Corporations
Hylant
Culture and Environment
DTE Energy
Here's a shout-out to all the winners:
Wellness Employers
44North
Agree Realty Corporation
Amesite
Baudville Brands
Bell's Brewery, Inc.
BizStream
Center for Financial Planning
Comfort Research
Consumers Credit Union
Credit Acceptance
DTE Energy
Easterseals Michigan
Edify North
Express Employment Professionals
Farbman Group
General Dynamics Land Systems
GMB Architecture + Engineering
Grand Traverse Resort and Spa
Great Expressions Dental Centers
Greenleaf Hospitality Group
Greenleaf Trust
Henry Ford Health System
Herman Miller
Inteva Products
Lacks Enterprises, Inc.
Lake Michigan Credit Union
Lake Trust Credit Union
Mary Free Bed Rehabilitation Hospital
MMI Engineered Solutions
MSU Federal Credit Union
OHM Advisors
Orlans
Oswald Companies
Peckham, Inc.
Perrigo
Progressive AE
Rehmann
Robert Bosch LLC
Rocket Companies
RPT
Sachse Enterprise of Companies
Service Express, Inc.
SpartanNash
Studio C
Terryberry
The Wiser Financial Group
Thornton & Grooms Company
United Wholesale Mortgage
University of Michigan
Walbridge
WorkSighted
Yeo & Yeo CPAs and Business Consultants
Wellness Providers to Individuals
Awaken Yoga
Elite Body Tranining
Manifest Life Counseling
The Tough Gym
Wellness Providers to Corporations
Atlas Injury Prevention Solutions
Health Plan Advocate
Wellness Benefit Consultants to Corporations
Austin Benefits Group
Hylant
Kapnick Insurance Group
Lighthouse an Alera Group Company
Manquen Vance
Marsh McLennan Agency
Non Profit Organizations
Community Network Services
Development Centers
Kalamazoo Regional Educational Service Agency
Metro Detroit CLUW
MIU Men's Health Foundation
Operation Fit – Bronson Battle Creek
Redirecting Youth to Strive for Excellence (R.Y.S.E.)
Rhonda Walker Foundation
The Color of Autism Foundation
Wedgwood Christian Services
Faith Based Organizations
Aijalon Baptist Church
Chapel Hill Ministry
Christian Tabernacle Church
Family Victory Fellowship Church
Fellowship Chapel
Flowery Mount Baptist
Historic Little Rock Baptist Church
Historic Motor City Baptist Church
Holy Cross Missionary Baptist Church
Kadesh Missionary
Smith Chapel AME
Third New Hope Baptist Church
True Rock Church
Schools and School Districts
Bennett Elementary – Detroit Public Schools
Cornerstone Health + Technology High School
Dearborn Public Schools
East Middle School
Jefferson Elementary
Keith Elementary School
Martin Luther King, Jr. Senior High School
New Haven Community School District
Oakland Schools
Roosevelt Elementary
St. Charles Borromeo Catholic School
White Pine Middle School
Y Detroit Innovation Academy