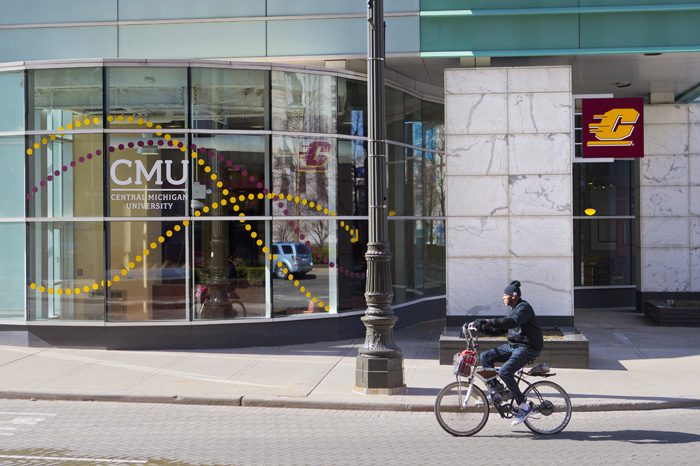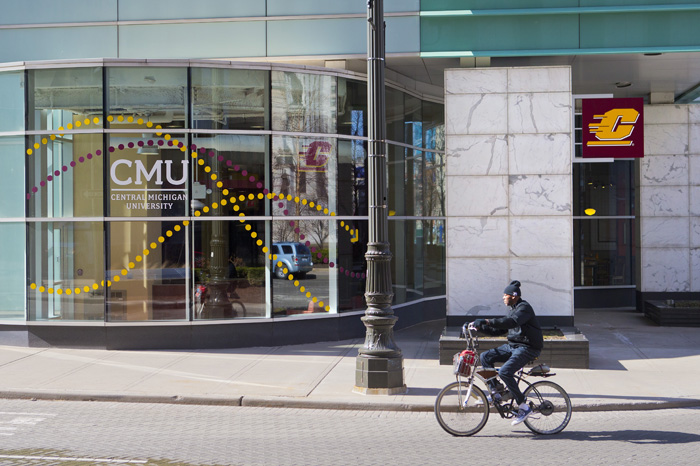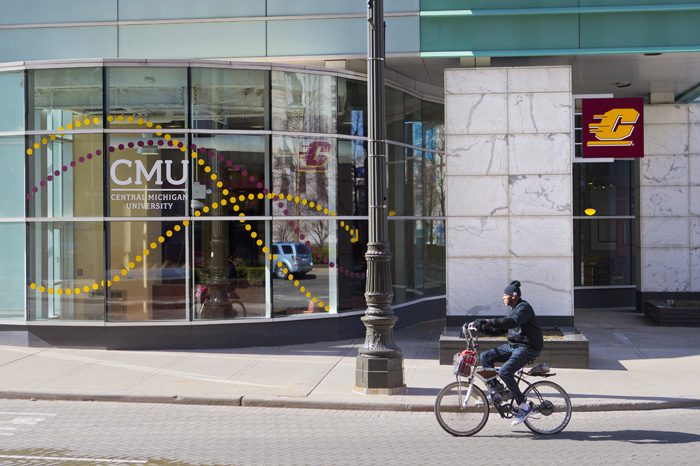 There are approximately 124 miles between Detroit and Mt. Pleasant, the location for the main campus of Central Michigan University. But that distance is growing smaller thanks to additional investment between CMU and the city of Detroit to boost student, business and alumni engagement.
To increase CMU's enrollment and its downtown presence, the university has hired a new executive director of Detroit outreach, added staff at its long-time Detroit office and developed new relationships to ensure CMU's students have access to employers, internships and alums at some of the Motor City's top companies, said CMU President Robert Davies.
"The relationship between Detroit and CMU has always been strong and what we're looking to do is to significantly increase our presence and, more importantly, our impact," Davies said.
Alumni network
The university is connected to metro Detroit in real and significant ways, Davies noted. More than 46,000 CMU graduates live in the metro Detroit region of Wayne, Oakland and Macomb counties. That's one-third of all CMU alumni in Michigan. About 30% of current CMU on-campus students also hail from southeast Michigan.
The over-reaching goal is to add energy to CMU's already well-established commitment to Detroit as well as the rest of southeast Michigan, Davies said. To that end, he said CMU brought in communications expert Rhonda Welsh and additional workers to staff its Woodward Avenue location, where potential students, current students and alums can learn about classes, co-work or just hang out.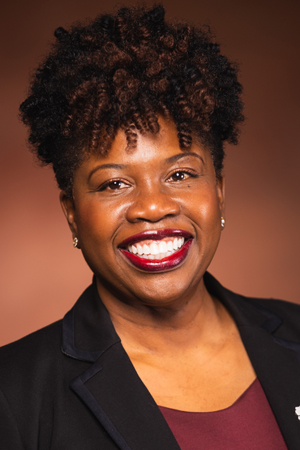 "CMU has a long and rich tradition of supporting and being involved in the Detroit metro area," dating as far back as the 1970s, Davies said. "(The university) is focused not only on our immediate area but fortifying the state and to do that, we need to be engaged in Detroit."
Since opening in 2014, the CMU Detroit office at 777 Woodward Avenue offers career services, professional development events, prospective student and financial aid workshops, and alumni gatherings for young professionals in the region.
Part of that larger geographic strategy is what Davies described as a five-pillar strategic plan. This plan focuses on student recruitment, alumni engagement, business engagement, business development and community engagement in Michigan's largest city and metropolitan area.
CMU's Detroit-area strategic efforts include:
• Providing opportunities for current CMU students to engage with K-12 students in metro Detroit.
• Stationing CMU's director of business development in Detroit, along with full-time admissions and alumni personnel.
• Fostering relationships with businesses that have high CMU alumni employee numbers, such as Blue Cross Blue Shield of Michigan, Quicken Loans, Ford, DTE Energy and Meridian Health.
• Partnering with community organizations to increase civic contributions and volunteer opportunities.
In addition to CMU's Detroit office, the University also has suburban Detroit centers in Clinton Township, Dearborn, Southfield, Troy and Warren.
Energized executive
Welsh's role is key to this renewed investment in the Woodward center, which will serve as the hub for all of these activities, Davies said. Previously, that position was something of an administrative role. Today, the executive director "is empowered to engage in what we've set forward in terms of student recruitment as well as engagement with students, alumni, business and community," Davies said.
Welsh brings to CMU nearly 20 years of communications and community relations experience. She has served as a marketing and public relations consultant at Multi-Training Systems in Southfield, Michigan; alumni officer at Wayne State University's College of Fine, Performing and Communication Arts; and assistant director of public relations for the College for Creative Studies in Detroit. She also is well known in the arts community for her work as a poet and creative writer.
Ultimately, CMU wants the community to feel comfortable at its offices in Detroit and its Mt. Pleasant campus – and these efforts hopefully will have a long-term effect on both locations as well as the University's other important locations, Davies said.
"This is creating a reciprocal ecosystem – the community is supporting us and we are supporting the community," Davies added. "Every time I'm down in the Detroit area, I meet with business leaders, alums and students. … We're creating this new dynamic in an innovative and great way that supports students, community and the city."