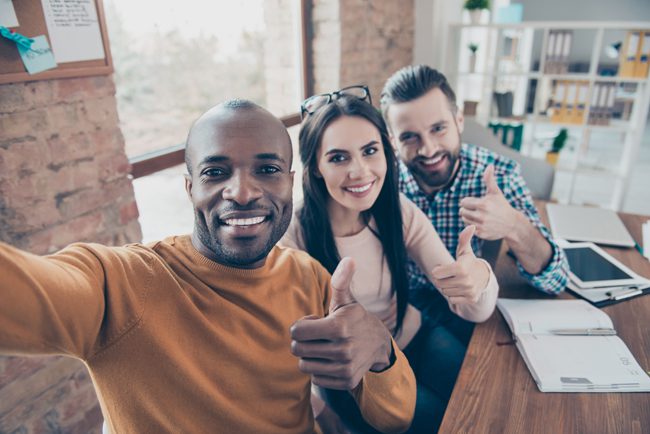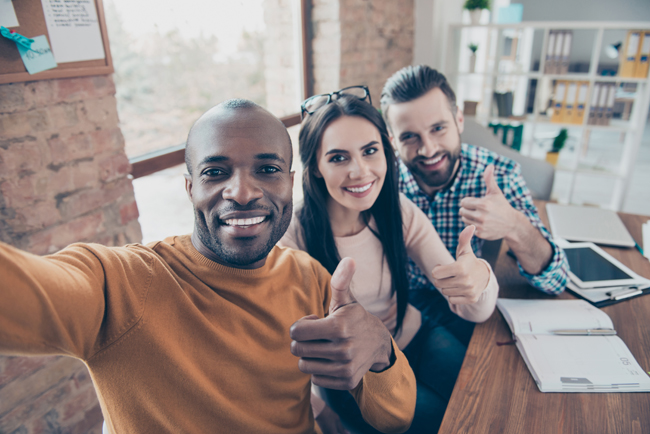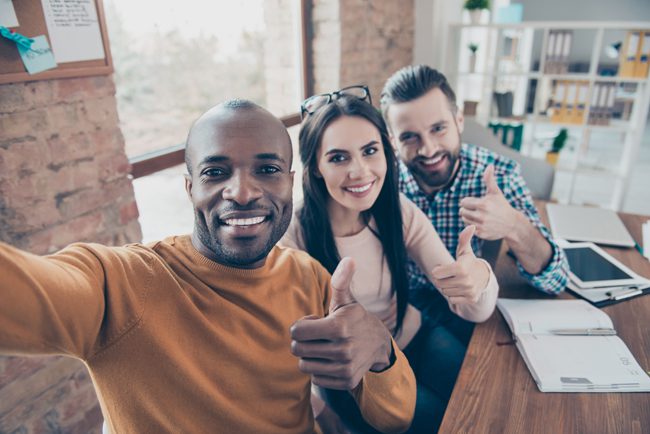 Health and wellness are hardly new terms or ideas within the workplace – they've been around as a concept for keeping employees engaged for generations now.
Yet times change, and with those changes come a need to update how businesses approach health-related concepts and wellness terms. That is where Alyfe Wellbeing Strategies and its team of experienced coaches come in for help.
Alyfe Wellbeing Strategies is a woman-owned, minority-led business that delivers well-being solutions for companies of all sizes and industries. Its experts focus on one main goal: Helping people live their best lives. (Its unique name comes from one of its mottos: "Alyfe is what happens when you find the "y" in life.")
The company believes in collaboration and high-touch support for employers because its staff, including COO Lynn Henry, understand challenges companies face and what it takes to build a workplace culture. To that end, Alyfe offers multiple, customizable program options so employers get best-fit well-being initiatives.
Statistics show what Alyfe is doing works – and makes employees happier. According to Salesforce, employees who feel like their employers are listening to them are 4.6 times more likely to say they are empowered and are able to do their best on the job. This collaboration mindset includes recognition, feedback and strong communication between a company and its workers, Salesforce found.
Henry has been in what she describes as the well-being industry for more than 25 years, and she has seen all of the ups and downs of the industry. "What goes around comes around," she says of the wellness arena.
There are several key trends Alyfe is looking at lately, Henry notes. First, it found that companies need to enhance and support their workplace culture. It is a more important issue than the health care and wellness industry even understood, Henry said.
"You want your culture ingrained in the company and supporting individuals" so health care and wellness are truly a priority, Henry said.
Younger generations entering the workforce — Gen Z and millennials, for example — want a holistic life. And they don't want to work long hours, says Henry. Rather, they want healthy cultures that will help them retain their interest and energy for work. Plus, employers need to show how they give back to the world, whether through community good or environmental care.
Secondly, programs need to be personalized for each participant, and this personalization is based on a variety of factors. Programming needs to be individualized to every person and how they approach their health and wellness. In other words, one employee may want to learn yoga to destress while another will want help with healthy eating or other things.
Incentives, which were once hugely popular as a way to get employee participation, in the future may not be based on money or beating the system. Instead, Henry said, it will be focused on motivating people right where they live or in the areas they care about.
"The more we can learn about (an employee) the better we can help them navigate what they need and what they could choose" in terms of wellness, Henry said. "We now understand that one size doesn't necessarily fit all."
Finally, businesses must update or modernize how they approach wellness as an overall topic. That means looking at incorporating happiness and gratitude — two words typically not talked about openly within an office setting — into their workplace.
"We've talked a lot about self-care within this space, but it's typically about physical self-care, like what do you do when you have a cold," Henry said. "We're moving away from that traditional self-care platform to emotional self-care. Employers are beginning to recognize that employees who are happy and have good emotional health can be more important than their physical health."
Henry said people are getting more comfortable talking about "happiness" within the workplace, bringing questions of mindfulness, having purpose in life and at work as well as things such as meditation in the office. This kind of approach is proving to make employees not only feel more upbeat but also makes them more productive on the job.