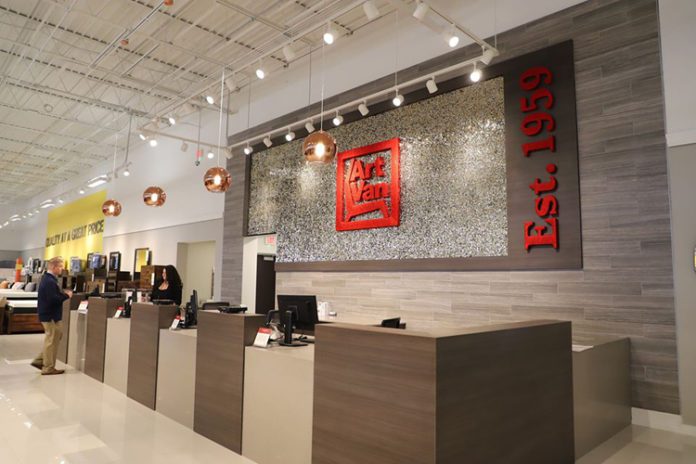 Art Van, the longtime Warren-based furniture and accessories retailer, announced Thursday it is closing all of its locations and will start selling off all of its remaining inventory at its company-owned superstores.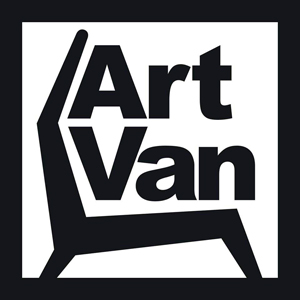 These sales, which are scheduled to begin Friday, will occur at Art Van stores, Art Van PureSleep locations as well as Scott Shuptrine sites across Michigan. Other affected states include Illinois, Ohio, Indiana and Missouri. Art Van also will shutter some stores in Maryland and Virginia, the company said in a statement.
According to the press release, AVF Holdings Inc., "has made the difficult decision to wind down operations and begin liquidation sales at all of its company owned stores in Michigan, Illinois, Indiana, Missouri, and Ohio."
"Despite our best efforts to remain open, the Company's brands and operating performance have been hit hard by a challenging retail environment," Diane Charles, Art Van Furniture spokesperson, said in a statement.
"We recognize the extraordinary retail, community and philanthropic legacies that Art Van Furniture has built for decades in the community," she also noted.
This closure comes as retailers nationwide are coming off of a fairly successful holiday sales season but are facing slower sales, limited inventory and a chance of wary consumers as the United States and other countries struggle to handle health concerns around the coronavirus, a contagious virus that has killed an estimated 11 people so far across the country and many more internationally.
High-profile closures
Retailers also are looking at several high-profile closures – such as this one from Art Van – as a signal that consumers, while still feeling confident about the overall economy, are not necessarily buying in the same ways or amounts that they had in the past. Big chains announcing sizable store closures or bankruptcy over the past 12 months include Sears, Pier 1 Imports, Forever 21 and Walgreens.
Michigan Retail Association's Meegan Holland, its vice president of Marketing and Communications, said retailers overall have a "really positive outlook for 2020," noting that the National Retail Federation expects retail sales to increase 3.5% to 4.1%, which is comparable to last year.
Consumers are hearing about stores closing, but these were brands that were seeing down times and economic troubles, Holland said.
"Often, they were chain stores," Holland said. "Online shopping may have had something to do with (their closures), but in a lot of cases it also was private equity firms that bought those chains and took on a lot of debt. Then, they couldn't keep up with the debt payments."
Holland said many small- to medium-sized chains as well as many Midwest and Michigan-based stores say they are seeing good consumers traction in recent months so they are feeling good about the spring and summer sales seasons.
"Any retailer needs to establish a trust with their customers and offer a really good experience to those customers," Holland said. "(Consumers) are going to judge the retailer on that and those retailers who know how to offer a great experience will continue to do well."
Art Van liquidation
AVF Holdings operates under the brands Art Van Furniture, Art Van PureSleep and Scott Shuptrine Interiors. Levin & Wolf Furniture in Ohio and Pennsylvania will be sold to Robert Levin, pending court approval. Eight Wolf Furniture stores in Maryland and Virginia will also be liquidated.
Art Van Elslander, company founder, opened his first furniture store in metro Detroit in 1959, growing it to be the No. 1 furniture and mattress retailer in the Midwest, the company said in its statement.
"On behalf of the company we want to offer our sincere appreciation to our employees for their dedication, commitment and hard work. We also want to extend our gratitude to the many customers, vendors, franchisees, charities and communities who have supported these retailers," Charles added.
Local media reports say employees received a company-wide telephone call from owners about the closures and liquidation. Some employees have said on social media that managers told them as early as Monday to prepare their resumes. Employees also confirmed the closures on Facebook Thursday, noting, "This is real."