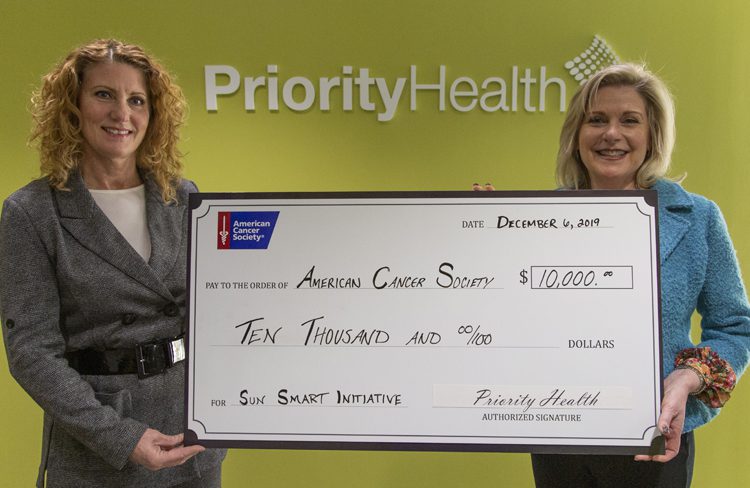 Here's a true win-win situation: People who learned more about how to protect themselves from skin cancer also helped raise funds for one of the state's leading organizations in the prevention of this sometimes deadly disease.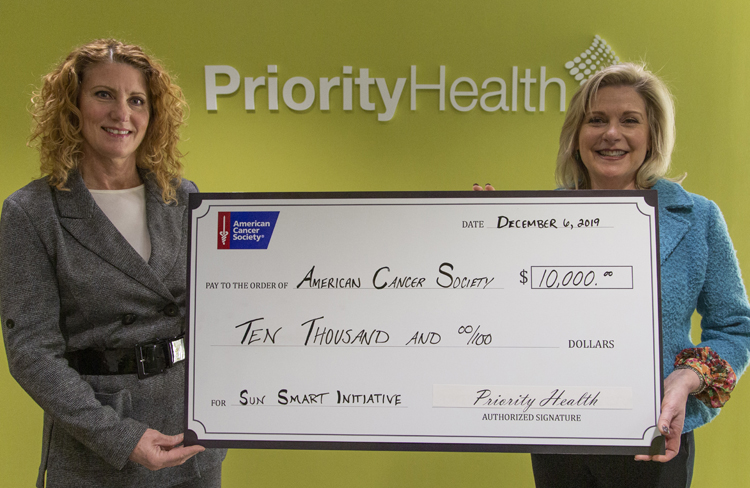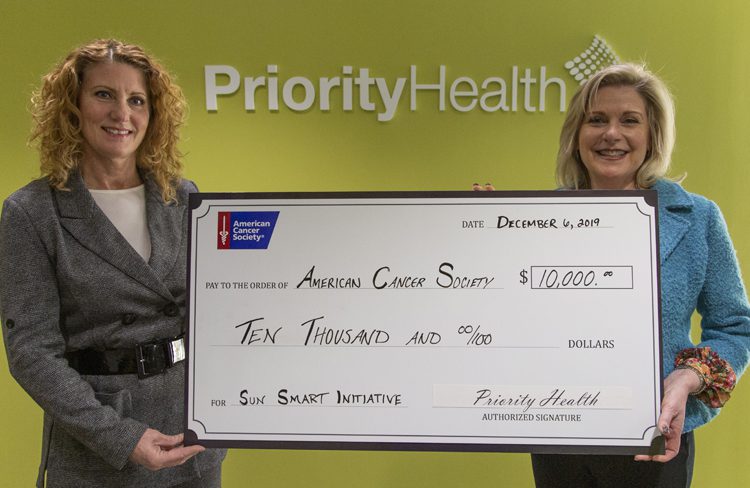 Michigan-based health insurer Priority Health recently donated $10,000 to the American Cancer Society of Michigan as a result of its Sun Smart campaign, focused on helping Michiganders take action to prevent skin cancer.
As part of the campaign, Priority Health held a social media challenge and donated $1 to the American Cancer Society of Michigan for every photo that challenge participants posted showing themselves taking precautions against the sun.
Some of these precautions ranged from wearing sunscreen to putting on wide-brimmed hats while exposed to the sun or something as simple as sitting in the shade. These photos also had to be labeled with the hashtag #PriorityHealthSunSmart.
"We are thankful for Priority Health's support in educating the community on steps they can take to prevent skin cancer, which affects thousands of people in Michigan," Blythe Moran, executive director of the American Cancer Society of Michigan, said in a statement.
"While skin cancer is one of the most common types of cancer, it's also the most preventable. Initiatives like this help to encourage people to be sun smart to reduce their risk of skin cancer," Moran said.
The campaign, which ran May through September of this year, also featured Priority Health ambassadors distributing free sunscreen and more than 83,000 color-changing UV exposure stickers that notified users when to reapply sunscreen at a variety of community events in Michigan. While on-site, the company also advised residents on how to stay safe in the sun all year long. Events included:
• Campus Martius, Detroit
• Detroit River Days, Detroit
• Greater Farmington Area Founders Festival, Farmington
• Independence Fest, Clarkston
• Maranda Park Parties, West Michigan
• Pistons 3-on-3 Tournament, Detroit
• Soaring Eagle Arts Beats & Eats, Royal Oak
• Taylor Summer Festival, Taylor
• Traverse City Cherry Festival, Traverse City
"This was our first time executing this type of campaign, and it was incredibly humbling to witness residents get excited about sun protection solutions," said Dr. James Forshee, chief medical officer at Priority Health. "We're honored to partner with the American Cancer Society of Michigan to support the meaningful and life changing work they do on a regular basis."
With over 30 years in business, Priority Health is the second largest health plan in Michigan, offering a broad portfolio of health benefits options for employer groups and individuals, including Medicare and Medicaid plans. Serving more than a million members each year, and offering a network that includes 97% of primary care physicians in Michigan, Priority Health continues to be recognized as a leader for quality, customer service, transparency and product innovation.
The American Cancer Society is a global grassroots force of 1.5 million volunteers dedicated to saving lives, celebrating lives, and leading the fight for a world without cancer. From breakthrough research, to free lodging near treatment, a 24/7/365 live helpline, free rides to treatment, and convening powerful activists to create awareness and impact, the American Cancer Society is attacking cancer from every angle