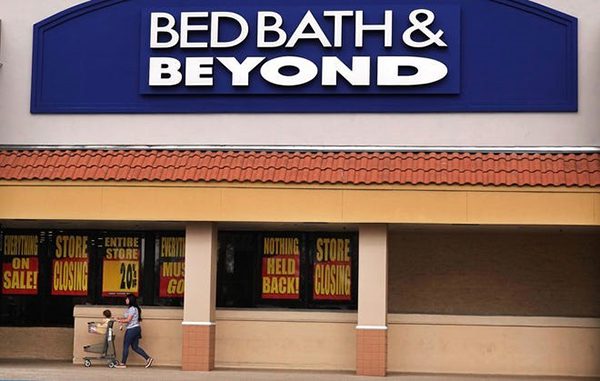 SALT LAKE CITY (Globe Newswire) – Overstock.com, Inc., a leading online furniture and home furnishings retailer, announced the consummation of its acquisition of certain intellectual property assets of the Bed Bath & Beyond banner from Bed Bath & Beyond, Inc. under a Bankruptcy Court supervised process.
"This acquisition is a significant and transformative step for us," said Overstock CEO Jonathan Johnson. "Bed Bath & Beyond is an iconic consumer brand, well-known in the home retail marketplace. The combination of our winning asset-light business model and the high awareness and loyalty of the Bed Bath & Beyond brand will improve the customer experience and position the Company for accelerated market share growth."
Overstock is an on-line retailer of indoor and outdoor furniture, home décor, and area rugs, among other home furnishings products.
Customers of Bed Bath & Beyond will be able to access the vast and growing assortment Overstock offers, along with the kitchen, bedding, and bath-related products for which Bed Bath & Beyond has been a destination for over 30 years.
Brand Integration
Within the next week, Overstock plans to re-launch the Bed Bath & Beyond domain in Canada, followed weeks later by the re-launch of a refreshed website, mobile app, and loyalty program in the United States. New and existing customers of both Overstock and Bed Bath & Beyond will experience a single online shopping destination – bedbathandbeyond.ca in Canada and bedbathandbeyond.com in the U.S. — for millions of quality furniture and home furnishings products available at affordable price points for every budget.
Overstock is re-branding its Club O loyalty program as Welcome Rewards. The newly branded Welcome Rewards program will continue to offer 5% reward dollars for all purchases that can be fully redeemed in subsequent transactions.
"Combining the strengths of the Overstock operational model and the Bed Bath & Beyond brand will create a powerful synergy," Johnson said. "I'm excited for consumers to experience the new Bed Bath and an even bigger and better Beyond."
Transaction Details
The Bed Bath & Beyond assets acquired include website and domain names, trademarks, tradenames, patents, customer database, loyalty program data and other brand assets related to the Bed Bath & Beyond banner. The U.S. Bankruptcy Court for the District of New Jersey approved Overstock's winning bid at a sale hearing on June 27, 2023.
Pursuant to Overstock's winning bid and asset purchase agreement, the Company purchased the assets for $21.5 million, funded entirely with cash on hand. As previously disclosed, the Company had $374.7 million in cash and cash equivalents at the end of March 31, 2023.