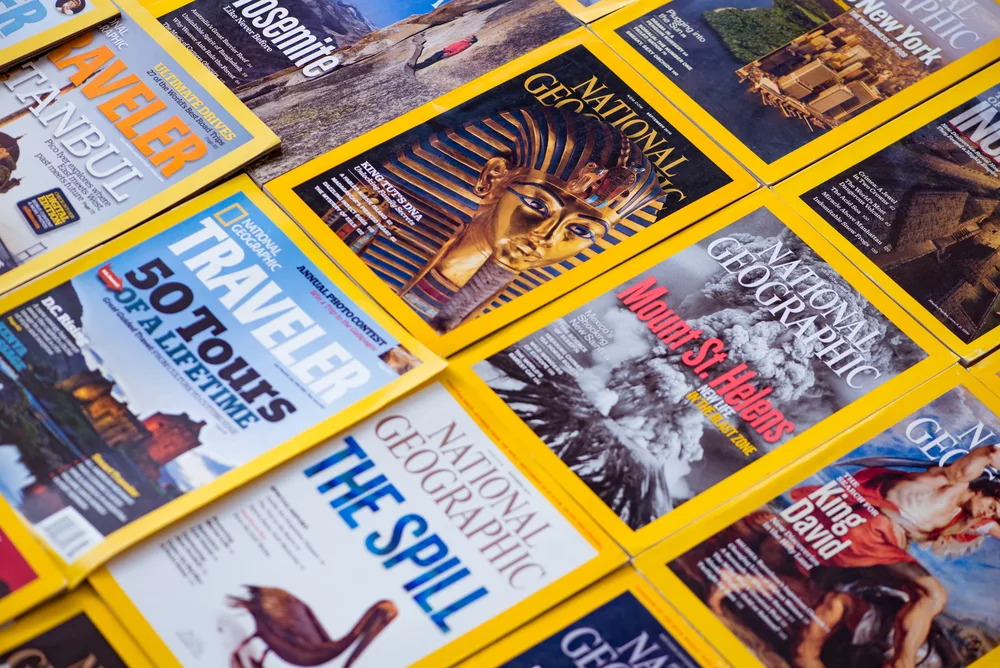 Readers who want to peruse issues of the monthly National Geographic next year are going to have to subscribe.
The Associated Press is reporting the monthly magazine will not be available on newsstands starting in 2024. A spokesman told the AP the decision is part of cutbacks at the magazine, which will focus on its digital product. Special editions will still be offered on newsstands.
NatGeo officials said newsstand sales are only a small slice of the circulation pie. The magazine, which started publishing in 1888, has a circulation of some 1.8 million copies.
Control of National Geographic has changed twice in the past decade, according to the AP report, first in a sale to 20th Century Fox before being acquired by the Walt Disney Corp. in 2019.
The magazine said it no longer has official "writers," and will turn to non-staffer to produce stories. The changes occurred as the result of a reorganization in April, the AP wrote.
The company would not discuss how many people lost their jobs.
"National Geographic will continue to publish a monthly magazine that is dedicated to exceptional multi-platform storytelling with cultural impact," spokesman Chris Albert said. "Staffing changes will not change our ability to do this work, but rather give us more flexibility to tell different stories and meet our audiences where they are across our many platforms."