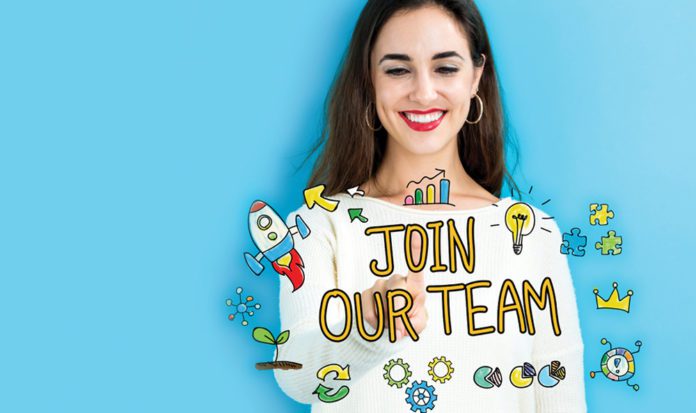 With low national unemployment and a solid U.S. economy, it should be no surprise to any business that job seekers have the upper hand when it comes to hiring. That's why candidate experience, or how companies treat job candidates during the recruiting process, has become more important than ever.
The way a company approaches a candidate during that all-important initial contact, the kind of screening and interviewing techniques they use, as well as the follow-up process, all play important roles in whether a candidate says "yes" to the job offer, walks away or, in worst case scenarios, goes online to write a negative review of the company.
"A positive candidate experience is essential to attracting and hiring the best employee for the job," said Professor Amy Quarton, associate instructor in the Online Bachelor's Program for Organizational Leadership at Maryville University.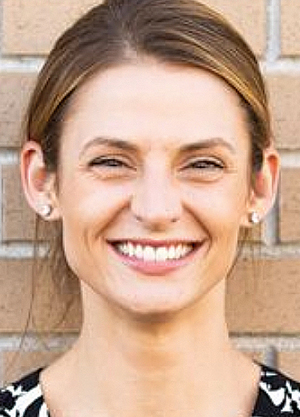 How a company writes job openings or evaluates candidates through their resume and in-person interviews is just one part of the candidate experience. It also means following up on every interview with a note or email, as well as ensuring those new hires actually make it through the door via a well-tuned onboarding process. You may think the job offer is enough — until a great applicant gets poached by a company with a better candidate experience.
"You hear about the 'war for talent' and it's real. Each company is going after the same candidates," said Russell A. Pit-og, recruitment director at Troy, Mich.-based Lumen Legal, a national legal services
provider. "Hiring (in this environment) can be daunting. But you don't have to be perfect; you should be tweaking your process and getting a little better every time."
Creativity counts
Unemployment nationally was 3.7% in July, holding around that historically low mark throughout 2019. There are more jobs available than qualified candidates to fill them across many industries, especially key areas such as health care and information technology.
Companies are trying a variety of means to connect with their targeted hires. Examples of best practices are everywhere, from small mom-and-pop shops to Fortune 100 giants. In Grand Rapids, Open Systems Technologies Inc. recently hired its first talent experience coordinator, a role that helps the 240-person technology and design firm get new hires acclimated and "set up for success," explained Tori Dean, who started her new role in August.
At Fresh n' Lean, one of the largest nationwide organic meal delivery services, job candidates get candid conversations, as well as tasty food samples, said Laureen Asseo, CEO, founder and pioneer in leading the nation's organic food craze.
"It's crucial to break down the barriers and really get a true sense of who the person is," Asseo said. "When people come in for an interview, we focus less on typical interview questions, which can be rehearsed, and more on making the interview conversational and comfortable, because everyone's nervous when they come in for a job interview."
The Cheesecake Factory Inc. — the successful restaurant chain with roots in Detroit — treats its job candidates the way it does its customers, said Dan Charley, associate director of Talent Selection for the California-based chain. Finding the right fit for the company means finding someone who is "So Cheesecake," Charley said, or oozes warmth, hospitality and positive energy, as well as "incredibly high standards of quality."
He continues, "We do not differentiate our guests from our candidates, because all candidates may be our guests and all guests may be our candidates. We have developed a candidate journey that allows each candidate to become immersed in The Cheesecake Factory from the time they first view our job posting to throughout their onboarding. We accomplish this by focusing on creating a journey that is built around the appreciation we have for candidates being interested in joining our award-winning company."
The bottom line is this: Companies that review their hiring processes, who use candidates' constructive criticism to get better and who stay on top of human resource trends and best practices are going to be the ones that find, hire and retain the best candidates for their jobs, experts say.
Small, simple tweaks to the hiring process — such as bringing on an expert in onboarding or checking in monthly with new hires to make sure they're fitting into their new culture — are what separate the best from the rest.
The big 'why'
Quarton said she defines the candidate experience as the typical job seeker's perceptions and reactions to different aspects of the organization's recruitment and selection system.
"It includes candidates' perceptions about the job and the organization, as well as their reactions to the information presented to them, the procedures used to collect information from them, and their interactions with representatives of the organization," Quarton said. "Always assume you are competing with other companies for the best talent and you want to persuade job seekers to apply by articulating the advantages of working for your company quickly and clearly."
Showing off your organization's "good side" is one way of creating a positive candidate experience, Quarton said. The most obvious reason for doing this is to enhance your company's attractiveness to job seekers and applicants. In addition, showing off the company's good side at every stage of the selection process encourages highly qualified candidates to follow through and complete each step of the application.
"If at any point they get a sense that your company doesn't take the recruitment and selection process seriously, they may translate that into the perception that you won't take them seriously either and abandon the process altogether," Quarton said.
It all comes back to that old cliché: you never get a second chance at a first impression, said Dr. James R. Bailey, professor of leadership at the George Washington University School of Business. The same is true of a possible employee's impression of a business — those first experiences are what they're always going to remember about your company.
"The biggest issue I see is when (employers) don't get back to a candidate when they said they would," Bailey said. "I have MBA students in my Negotiations class come and talk to me, and often they say they have a hard time evaluating their options because a potential employer said they'd call on Friday, but it's the following Tuesday. They're never going to forget that — that gives them the sense and impression that you don't care about them … It puts them in a state of uncertainty and anxiety."
If you don't take steps to ensure the recruitment and selection system accurately represents the company and what it stands for, you risk hiring candidates who are not a good fit, warns Quarton. Equally concerning is that you may jeopardize the psychological contract you establish with applicants when you hire them.
"Once an employer breaks the contract by failing to fulfill its commitments, the employee is at a greater risk of becoming less motivated, less committed to the organization and more likely to quit," Quarton said.
Why should you care
"We all just want a fair shake. (Candidate experience) really is about perceived fairness," said Kevin Grossman, president and board member at Talent Board, a nonprofit organization focused on "the elevation and promotion of a quality candidate experience" and author of the annual North American Candidate Experience Benchmark Research Report.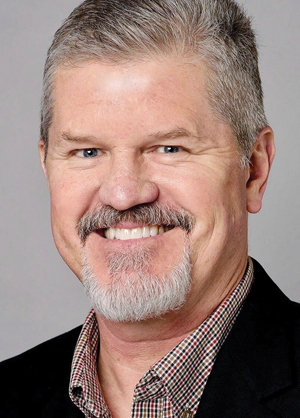 Its 2019 report is a comprehensive look at talent acquisition practices related to candidate experience in 2018. It includes survey feedback from the 200 organizations surveyed, as well as job candidates and 130,000 additional job seekers.
One finding from the research is that "candidate experience and employer branding are by far the top recruiting initiatives or activities employers plan on focusing on in 2019," Grossman said. The candidate experience begins during talent attraction and sourcing, even before a potential candidate applies for a job.
"Attracting candidates is one area of talent acquisition that has been given more and more attention and investment due to such a strong job market," Grossman said. "Many more employers, big and small, across industries, are understanding just how competitive attracting and sourcing quality candidates truly is."
Grossman's research also found that candidates who were interviewed and then given job-related feedback by end of that same day were 52% more likely to increase their relationship with the employer (apply again, refer others, make purchases if and when applicable). Whereas, if feedback was not given, they were more than twice as likely to sever the relationship (8% versus 2.6%). This was greater than even those who were given just recruiting process feedback at the end of the day (next steps), which still included 41% of candidates more likely to increase their relationship.
Moreover, little efforts mean a lot to job candidates, especially those who do not get an offer, Grossman said. This is the greatest potential for a positive review of your company and those all-important job referrals to friends and family. Employers depend on referrals to find those quality candidates a majority of the time.
Grossman's research found that the types of rejection communication candidates receive when they were no longer being considered after the screening and interview process can make a big difference in whether or not they apply again or refer others. According to the data, these included automated email replies (63%), personal emails from recruiters and hiring managers (21%), and personal phone calls from recruiters and hiring managers (7%). The positive candidate ratings jump upwards of 28% when they receive a phone call versus the automated email rejection, a big difference that can go a long way.
Companies must constantly communicate, be consistent in their hiring practices and keep candidates front of mind if they want to stand out in this tough labor market, Grossman said.
"No company can do it right all the time, but if they identify one, two or three things that have room for improvement, it pays dividends down the line," Grossman said.
Prime examples
Tori Dean, who joined OST in August as its Talent Experience Coordinator, said her candidate experience truly helped her decide to join the company. Here's how it worked: the interview process started with an initial phone screen with Hannah Staal, OST's Talent Acquisition Partner, followed by an in-person interview with Tamara Iakiri, director of Talent Experience. The final step of the process was to meet the team in a more casual, meet-and-greet setting, which happened over coffee at a local shop.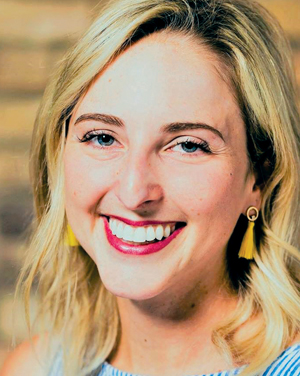 OST sometimes offers candidates the opportunity to come in and shadow a team for a half-day if they are looking for more insight into the role, team or company. Dean took advantage of this and spent a few hours one morning with Staal and Iakiri. The last half-hour of that meeting was reserved to present and review OST's offer letter and benefits package.
Once Dean accepted, OST "snail-mailed" her "The OST Way," a fun, quippy, yet informational guidebook for new hires. At the time, Staal handled Dean's onboarding experience, but now Dean has her full attention on ensuring the new hire candidate experience is a positive one. She said her goal is to build great experiences for OST and, most importantly, the candidate.
"I liked how the interview process was warm and conversational," Dean recalled. "I felt like I had a chance to get to know the team, who my manager would be. The process felt good. Once I accepted the job, (OST) started inviting me to team outings. That made me feel even more confident in my decision to work there."
Staal said OST has always worked hard on making these efforts fun and unique, which fits its culture. For example, new hires receive a "first week of work" gift — typically a card with a small gift certificate for making it through those first hours as a newbie. They also get a "First Year" box, which includes another gift card, a Twinkie, a candle to light and a balloon to inflate to honor their anniversary.
"Our (hiring) process in general is to be as prepared and detailed as possible," Staal said. "For example, we make sure when they come onsite for an interview that they know where to park or what to wear, because we are 'business casual.' It makes them feel comfortable and builds trust."