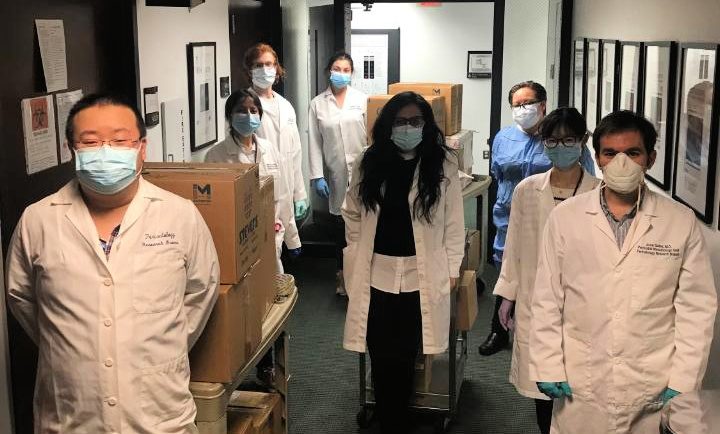 As the coronavirus continues to spread through Michigan (as of Wednesday, the state had 21,504 positive COVID-19 cases, with 1,076 deaths) local governments, companies, civic groups and individuals are shifting their focus to helping combat the spread.
Corp! chronicles some of those efforts: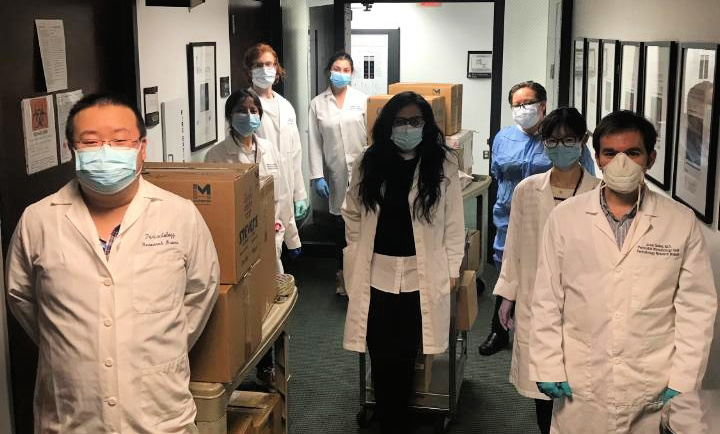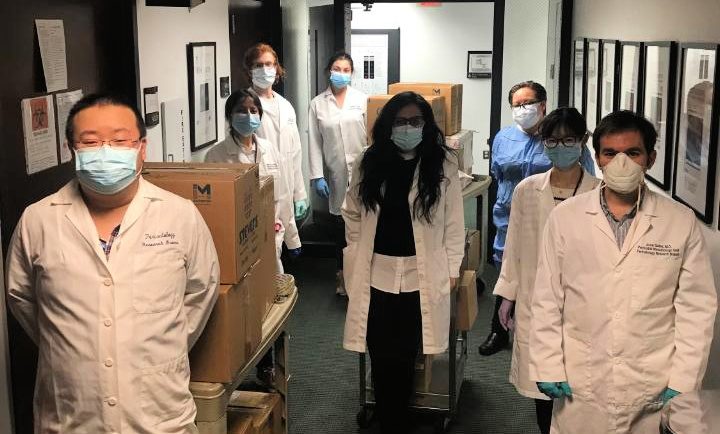 Duggan credits Wayne State for testing
Detroit Mayor Mike Duggan is crediting the efforts of members of Wayne State University and the Eunice Kennedy Shriver National Institute of Child Health and Human Development (NICHD)/National Institutes of Health in supporting the opening of the city's drive-thru COVID-19 testing site at the former Michigan State Fairgrounds.
Early in the pandemic, the city did not have diagnostic testing. Duggan found a lab willing to test samples, but had no way to collect them. The mayor called Roberto Romero, M.D., DMedSci — chief of the Perinatology Research Branch (PRB) at Wayne State University, part of the National Institutes of Health — for assistance.
Wayne State faculty and staff volunteered to create test kits from materials donated by the university.
"Swabs used to study the vaginal microbiome could be repurposed to test for the virus responsible for COVID-19," Romero said. "The Wayne State University faculty and staff assembled the sampling kits to facilitate the collection of specimens."
The city launched its testing site on March 27 as Detroit was quickly becoming a hotspot for the virus. Those working at WSU assembled and provided 12,000 test kits for the site.
More: Whitmer Extends Stay-at-Home Order Through April 30, Says State Faces Health, Economic Crises
More: Cybersecurity Threats Demand Companies Review Policies and Risk During Crisis
More: State Senate Task Force Eyes 'Safe' Return to Workplace
"Dr. Romero is the unsung hero of our efforts to slow the spread of COVID-19 in Detroit and our region," Duggan said. "If it were not for Wayne State University and the NICHD producing and delivering 12,000 testing kits, we would not have had the resources needed to open up the Regional Testing Facility at the state fairgrounds. Thanks to their efforts, we are now testing up to 700 people from across our region each day, with plans to expand to 1,000."
Romero was quick to insist the praise goes to those who volunteered to assemble the kits in two batches of 6,000 each.
"These young people volunteered to come in at a time when the city of Detroit needed them most," Romero said. "They are the true heroes."
Right Place helps with test kits
The Right Place team learned a Grand Rapids hospital was experiencing a major shortage of nasal swabs for COVID-19 test kits so Right Place staff immediately identified a member of its medical device consortium, MiDevice, that might have the capabilities to fulfill the request: Keystone Solutions Group.
The CEO and team worked to begin development of the swabs. They had specifications by the end of the day. Keystone Solutions Group has nearly completed the entire supply chain needed to manufacture the kits, and it's expected that the swabs will be in production for West Michigan health care systems soon.
GM invests in nonprofits
In response to the constantly-evolving challenges brought on by the coronavirus pandemic, General Motors has acted swiftly, harnessing its scale to provide frontline workers with the ventilators and supplies they need to respond to this global crisis.

Simultaneously, GM has taken measures to bolster communities across the country, investing $2.65 million in 40 nonprofits and supporting employee volunteer and donation efforts.
"Our team at GM has shown ingenuity, creativity and heart as we face this pandemic," said Mark Reuss, GM president. "We have mobilized our manufacturing capacity to aid response efforts, and we've been actively engaged in our communities to help find solutions to new and compounding challenges, especially in education."
Included in these efforts is a $1 million grant to the DonorsChoose Keep Kids Learning program, which provides $1,000 credits to 1,000 teachers in high-need school districts to help send basic resources like books, pencils, notebooks, food and cleaning supplies to students' homes.
"When schools began closing last month, we surveyed over 4,000 teachers from the country's highest-need districts and found that nearly 70 percent of their students lack resources to learn at home," said Charles Best, DonorsChoose founder and CEO. "The unfortunate reality is, when students cannot go to school, the resources available in their homes are going to shape their education, which means coronavirus threatens to widen educational inequity. We're grateful for General Motors' support of our Keep Kids Learning program, to help teachers prepare their students to continue learning at home."
Additionally, more than 2,100 GM employees have also volunteered to join the effort:
931 salaried employees have volunteered to help manufacture and deliver critical PPE from GM's Warren, Michigan facility to area hospitals.
178 employees have donated more than $14,000 to support United Way's local COVID-19 Community Response and Recovery Funds and the DonorsChoose Keep Kids Learningprogram.
1,051 employees and their friends and families have pledged to the American Red Cross SleevesUp campaign.
Harbor Retail's new product line
Grand Haven-based Harbor Retail has a dedicated task force and new product lines to combat the spread of Covid-19 and to help advance rapid, economic recovery post crisis.
Leveraging its U.S.-based design-engineering team and manufacturing plants, Harbor is developing and producing Covid-19 PPE response products for pop-up medical treatment centers/hospitals, pharmacies, grocery, c-stores, fast casual, retail chains, municipalities and more.
Production for products like service-counter protection shields (sneeze guards), sanitation-wipe dispensers and modular, pop-up room systems are among the top products and services being requested and produced at scale at Harbor, while numerous custom PPE products are in R&D for rapid prototyping and scaled production.
"We are anticipating a psychological-transition period after the peak of this crisis in which Americans will be trepidatious to return to routines like in-store shopping, ride sharing, hitting the gym, as well as, special moments like major sporting and entertainment events," Harbor Retail President Walter Miranda said in a statement. "Harbor is working on these industry sectors to create reassurance models and products to aid confidence and trust levels in individuals in their post Covid transition. Our goals are to help businesses, brands and cities increase individuals peace of mind around sanitation, contact and visit frequency."
Macomb considers emergency extension
On April 8 the Michigan Legislature extended the State of Emergency for Michigan through April 30 to ensure additional legislative review should the order need to be extended longer. Gov. Gretchen Whitmer requested a 70 day extension, which would have extended the order through mid-June.
The Macomb County State of Emergency Order was granted through April 17 and the Board of Commissioners will vote on renewing and extending it at the April 14 full board meeting. The county executive Mark Hackel has requested the order be extended through June 12.
When the board extended the original emergency order last month several commissioners stated they prefer to renew and extend it monthly, for as long as needed, to ensure proper legislative oversight of the funds being delegated to the COVID-19 crisis.