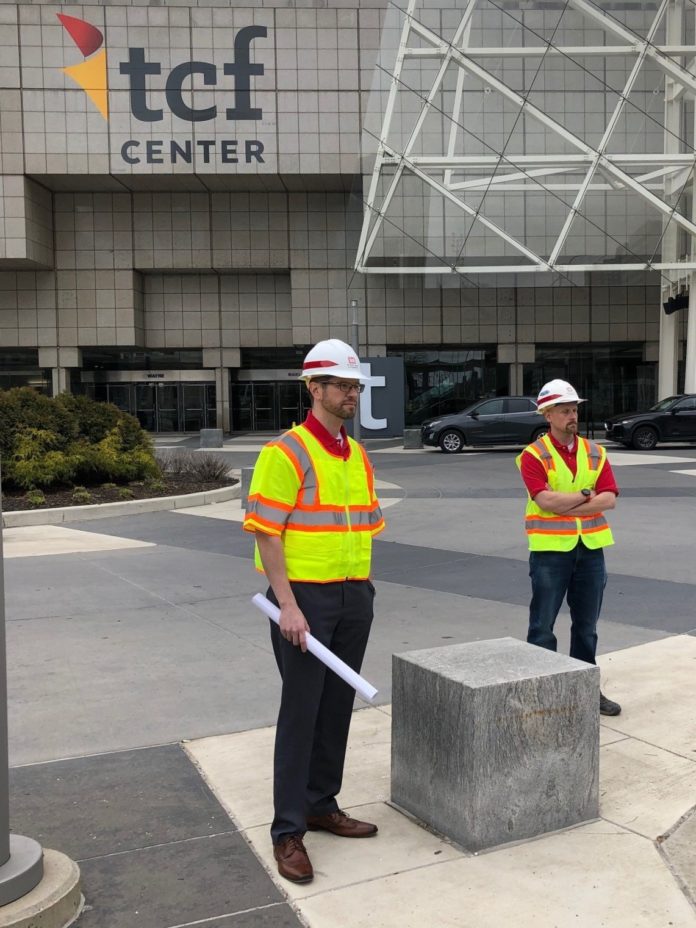 The first field hospital built to help with the overflow of COVID-19 victims is set to begin accepting patients today.
The TCF Center in Detroit, turned into a field hospital by the Army Corps of Engineers and the Michigan National Guard, is set to take its first 25 coronavirus patients. The 350,000-square-foot facility, which the ACE says is one of the first in the nation to be turned over to the state, has 970 bed spaces and took nine days to convert.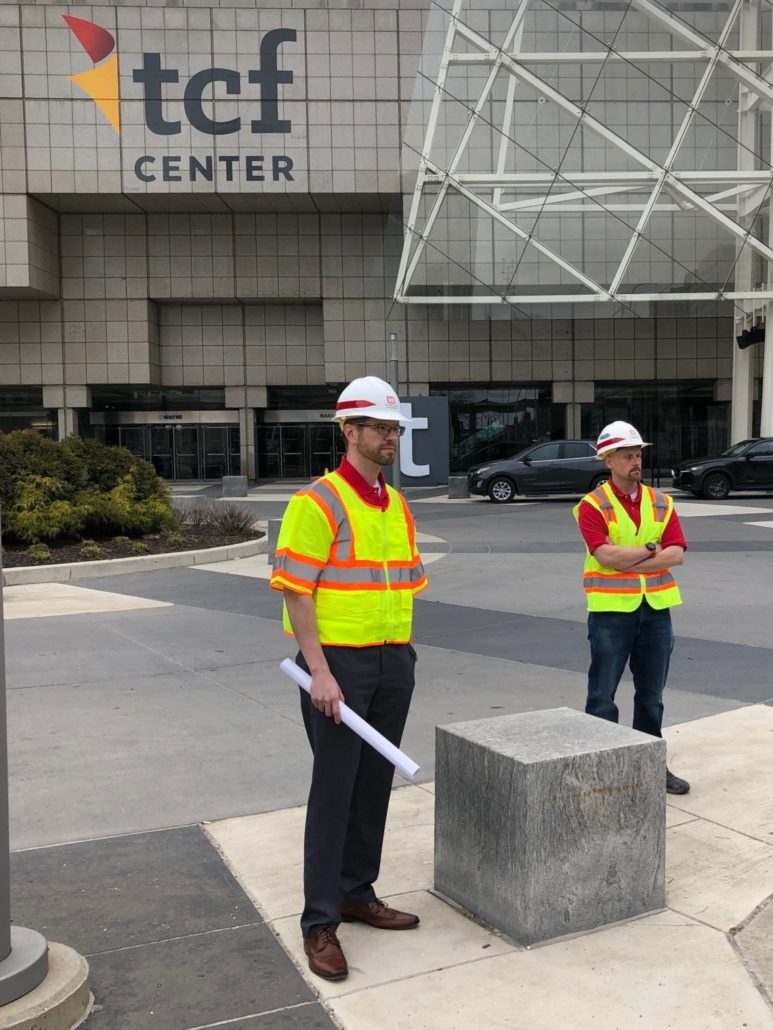 The facility includes showers and toilets, staff changing areas and administrative space, a command center and pharmacy.
"I'm proud that the team was able to complete this mission and get help to the doctors and nurses on the front lines so quickly," Lt. Col. Gregory Turner, commander, USACE, Detroit District, said in a statement. "With this facility coming on line as supplies and staff pour into Michigan, I really expect that the TCF Center will be a beacon of hope for Detroit and the Nation."
The facility will be staffed and run in partnership with Henry Ford Health System, McLaren Health Care, Beaumont Health and the Detroit Medical Center.
More: Whitmer Extends Stay-at-Home Order Through April 30, Says State Faces Health, Economic Crises
More: Cybersecurity Threats Demand Companies Review Policies and Risk During Crisis
More: State Senate Task Force Eyes 'Safe' Return to Workplace
During her press conference Thursday, Michigan Gov. Gretchen Whitmer hailed the performance of the engineers, the National Guard and the four health systems.
"It's a truly remarkable thing," Whitmer said. "I appreciate them stepping up to make this possible."
All of this comes as numbers continue to rise in Michigan. Whitmer pointed out that, as of Wednesday, the state had 21,504 positive COVID-19 cases, with 1,076 deaths.
The Suburban Collection Showplace in Novi has been chosen as the site of a second field hospital. During the same press conference, Dr. Joneigh Khaldun, the state's chief medical executive, said that facility should be ready to accept patients "in the next few weeks."
The Corps of Engineeers said in a release work now pivots resources and focus to the Suburban Collection Showplace as it works to convert the convention center into an alternate care facility with 1,100 beds.
Construction of that facility is expected to be completed by April 20.