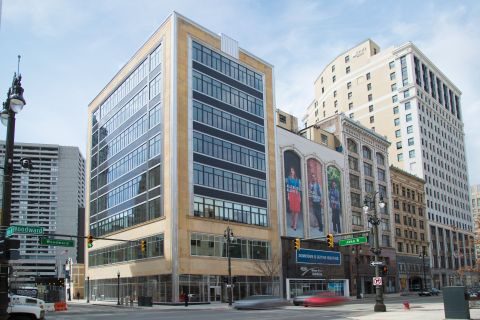 As Michigan businesses continue to grapple with the impact of Michigan's "Stay Safe, Stay Home" quarantine, Detroit's Bedrock commercial real estate company announced Thursday it had created a second phase to its rent-relief program for its tenants, offering a benchmark for how companies can help tenants as the economy reopens.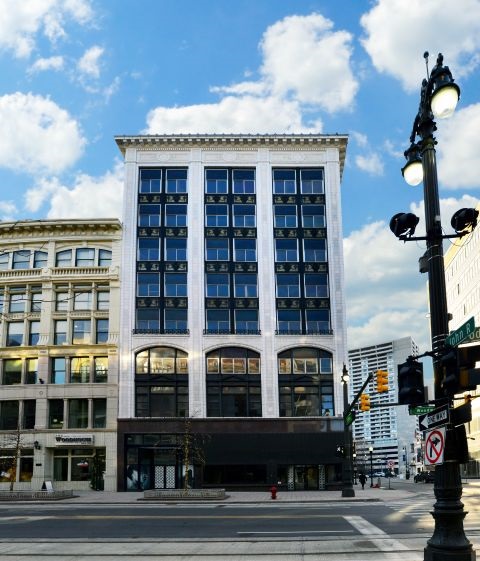 The enhanced program, called "Bedrock Relaunch," seeks to help Bedrock's retail and restaurant tenants as Michigan moves into an economic reopening, officials said. For example, all eligible, open retailers and restaurants may opt to temporarily waive base rent in favor of percentage sales model through the remainder of 2020.
Other Bedrock Relaunch programs include:
• All rent and fees waived for the month of June, as a grace period for ramping up their business as government restrictions begin to loosen
• Base rent waived in favor of paying 7% of gross sales
• Tenant's security deposit may be applied toward reopening costs and costs associated with space modifications/reconfigurations via reimbursement.
On social media, Bedrock CEO Matt Cullen announced the program with a comment: "Proud of the Bedrock team working hard to help out our small business partners!"
In a statement, Cullen said Bedrock understands as a company that its tentants would be unlikely to have the necessary sales volume to meet their rent commitments.
"Dan Gilbert founded Bedrock 10 years ago on the principle that a landlord should be an invested partner with each tenant as well as a responsible corporate citizen," Cullen said in a statement. "We are committed to doing everything we can to make sure we all come out of this together, including looking into experiential initiatives that will help drive traffic back to storefronts."
Bedrock's relief program began in March, which offered small business and restaurant tenants rent abatement for the months of April, May and June; along with the implementation of a small business resource page on bedrockdetroit.com. That stage was meant to help tenants weather the uncertainty of these last few months, officials said.
Bedrock also said this temporary lease amendment is scheduled to expire Dec. 31. However, it noted that it also will be helping in other ways, closing sidewalks and streets to increase safe dining capacity, converting parking lots to drive-in movie theaters and special shopping events.
"Real estate leaders, entrepreneurs, and municipalities will need to come together to find creative solutions for a safe reopening of local economies," Cullen added. "I believe Main Streets across America will look different for awhile yet, but if we all work together, reopening can still be successful."
Eligibility for Bedrock Relaunch is evaluated based on the below criteria:
• Tenant must be currently operating as a retailer, or food and beverage purveyor or a new tenant that opens before 12/31/20
• Tenant must be in good standing as it pertains to their lease agreement prior to the pandemic business disruption
Bedrock's real estate portfolio consists of 210 office tenants and 125 retailers and restaurants in Detroit's technology-centric downtown, the majority of which are new to the market. Key office tenants include Coyote Logistics, IBM, Microsoft, Quicken Loans, LinkedIn, StockX, Universal McCann, UBS, Ally Bank's national headquarters and Fifth Third Bank's regional headquarters. Key retail tenants include H&M, Plum Market, The Lip Bar, 6 Salon, Lululemon, Shake Shack and others.