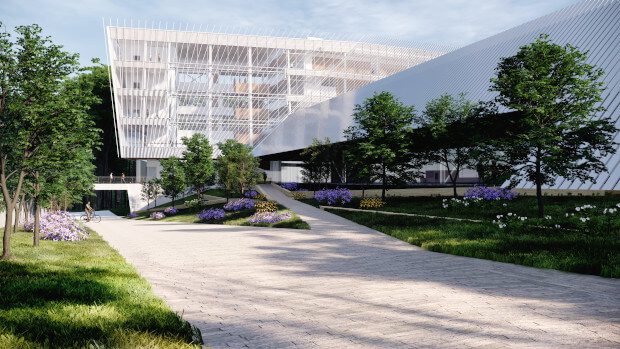 Recruiting new hires and interns has a new look for most companies going forward into the summer and beyond due to safety, health and other concerns related to the coronavirus, but many businesses say they are adapting to new tools and believe these changes will be helpful in the long term.
One such business is KLA, a global technology company with more than 10,000 employees worldwide and an estimated $5 billion in annual revenue. In 2018, the California-based company said it was building a Midwestern headquarters, centering its new campus in the Ann Arbor-area to have access to Metro Detroit automotive companies, suppliers and educational facilities.
Recruiting for the Ann Arbor campus is the main role of John McLaughlin, senior director and Ann Arbor site leader for KLA. The former University of Michigan employee has an expertise in engineering, business as well as corporate and foundation relations, so his experience and interest in developing this new campus has been a great fit, McLaughlin said.
Since the October 2018 announcement about the new Ann Arbor campus, McLaughlin has been busy hiring college graduates as well as more-experienced hires, especially mid-career professionals in supply chain, engineering and AI, to join KLA in Ann Arbor Township, where the headquarters is located.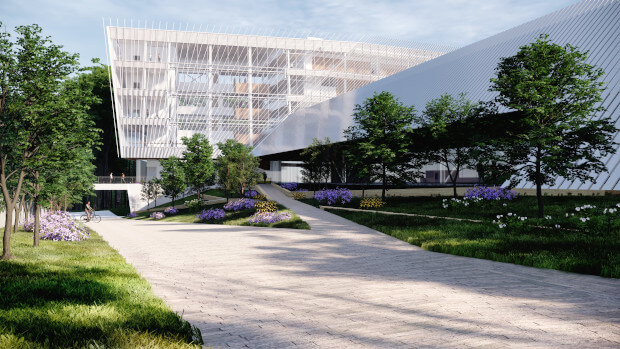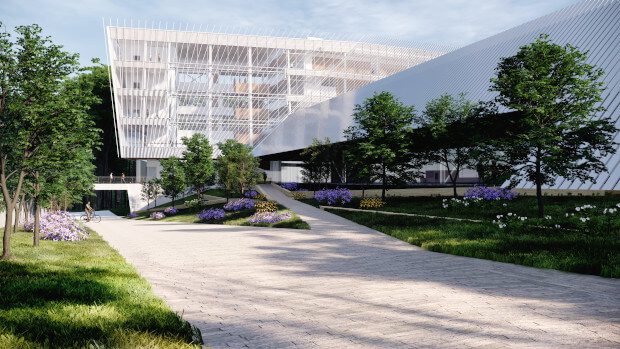 The initial goal was to bring on 500 people to the campus over a five-year period, McLaughlin said. Now, the company expects that number to be closer to 600 given the success of the campus thus far, the company's growth and the industry interest.
To date, McLaughlin said KLA has hired about 150 people, which puts the recruiting plan ahead of schedule. Things have slowed somewhat because of the "Stay Home, Stay Safe" quarantine orders, but things are picking up again, especially with the addition of virtual career fairs and online onboarding, McLaughlin said.
"We're aggressively recruiting," McLaughlin said. "We've had lot of success so far, especially with college grads and career professionals. We've also relocated people from other KLA sites, including our California headquarters. That helps us provide institutional context and industry experience to complement (Michigan expertise)."
Going virtual
KLA held a virtual career fair in late May, the first time it had done something like that in light of the coronavirus, McLaughlin said. The Zoom-based event included a webinar in the first hour with the CEO and two new college-age hires. It then highlighted KLA's commitment to building a diverse and inclusive workforce and highlighted its diversity group, which is called Mosaic, McLaughlin said.
"It attracted people from around the world," McLaughlin said, and it gave KLA a chance to highlight the many roles it is hiring for, including those in engineering and supply chain in addition to technical roles as well as nontechnical.
They also have continued to hire despite slowdowns and complications from the coronavirus. They are still doing their summer internship program, although its start date got pushed back and it is all online at the moment. They also have been doing onboarding virtually and new hires are working remotely, as is the majority of KLA's Ann Arbor-area employees, McLaughlin said.
Some of his new co-workers won't meet in person until everyone can go back to work, McLaughlin said, which is new but has been going well. Add in virtual coffee meetings and other online communication, and everyone is working well together as this new online workforce.
Campus attraction
Part of what draws new hires to KLA is its new Ann Arbor-area campus, McLaughlin said. The new campus has a contemporary design as well as many attractive add-ons, such as a full-service fitness center, an on-site coffee shop, a full cafeteria and a park-like setting with a forest path for employees to enjoy.
The Ann Arbor-area campus broke ground in October 2019 inside a tech park just east of Ann Arbor. The 18-acre site started construction in December and is slated to be completed in summer of 2021, McLaughlin said. The 220,000-square-foot facility will have a combination of a "significant" clean room, where KLA will perform its research and development as well as a six-story office tower for its corporate and R&D teams, McLaughlin said.
Building slowed from late March through early May as construction was largely halted in Michigan because of the quarantine, McLaughlin said. However, the builders are working diligently to get the schedule back on track, and the mid-summer 2021 deadline for finishing seems achievable.
"We're excited to be in Michigan for a variety of reasons. One is because we're so close to automotive OEMs. (The Ann Arbor-area campus) puts us strategically near the U.S. automotive industry" and allows KLA to consult with industry experts and help in return with quality control regarding semiconductor automotive chips, KLA's specialty, he added.
McLaughlin added that KLA is happy with the talent levels within Michigan and the Midwest, especially at universities such as UM, Michigan State University, Lawrence Tech and Wayne State. He also complimented the Michigan Economic Development Corporation and Ann Arbor Spark for their support.
"We're really optimistic about the future," McLaughlin said.