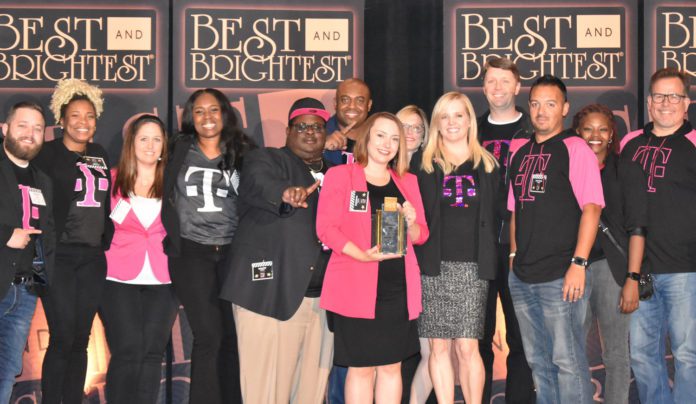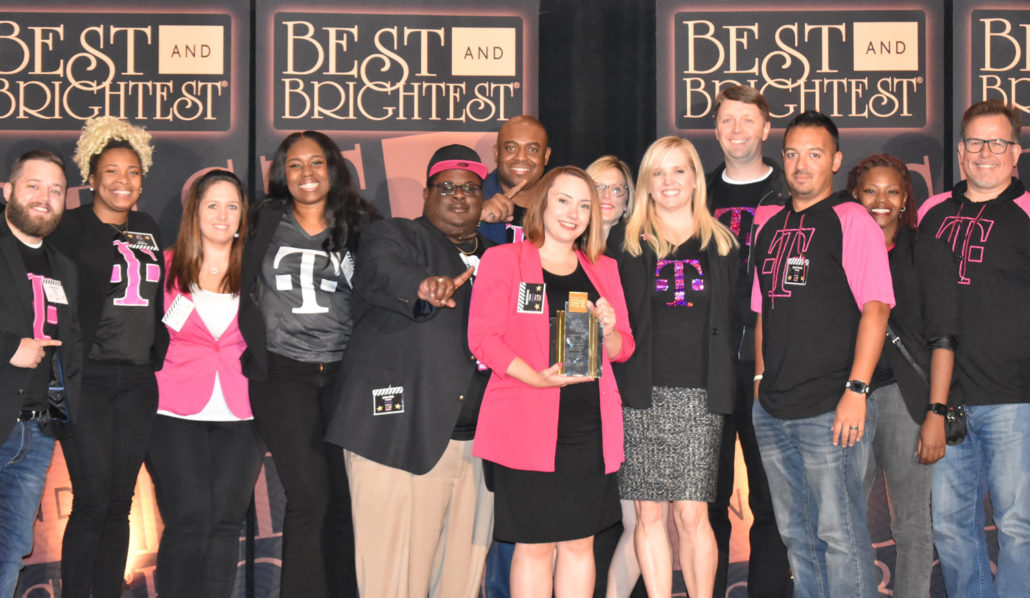 When Atlanta's top companies, from the perspective of the people who choose to work there, gathered for the "Best and Brightest Companies to Work For" event, held Thursday, June 20 at JW Marriott's Atlanta Buckhead, it was another amazing example of just how important it is for organizations to create an environment that stands out from a workplace standpoint.
With hundreds of organizations putting their best foot forward, having been nominated for this coveted distinction, the competition was extraordinary.
Even so, Atlanta's community of top performers showed just how powerful their strategy is for attracting and retaining employees who continue to make a difference on a daily basis.
And now, we're pleased to give a great big "shout out" to Atlanta's "Best and Brightest Companies to Work For."
Once again, congratulations!
Three Five Two Inc.
3C Software
3Ci
Active Pest Control
Advanced Services for Pest Control Inc.
Agile
AGS LLC
AIS Media
ALDI
Amerisure Mutual Insurance Company
Apex Insurance
Aspirent Consulting
Associa
AssureSign
Astral Health & Beauty
Aventis Systems
AWD Management Services
Azularc
BDO USA LLP
BlueFletch
CATMEDIA
CBIZ
CHEP
CIRA InfoTech
City of Atlanta
Client Command
Clinical Resources LLC
Comprehensive Therapy Consultants
Conway MacKenzie
Cultura Technologies
Cvent
Daughterty Business Solutions
Digital Agent
Digitas
DMC Atlanta
EasyCare
Emerald Data Networks
Equity Prime Mortgage
EventSphere
FieldEdge
First Option Mortgage
First Pro 360
Force Marketing
Gables Residential
Get U Wired
GlobeCoRe Inc.
Gray Television, Inc.
Hall Booth Smith, P.C. Attorneys at Law
Hancock Askew & Co., LLP
Hannon Hill Corporation
HireIQ
VidReach
Hull
Human Resource Dimensions
IDR, Inc.
Imagine Media Consulting
Incentive Solutions
InfoMart Inc.
ISG Partners
IST Management Services
IT Works Recruitment
IVision
JW Business Acquisitions
Jabian Consulting
JDC Group
Kingdom Fortunes Development Group
LGS Staffing
List Partners LLC
Medicus IT
Mobile Labs
Mondo
Morrison Healthcare
Tommy Nobis Center
NovaTech
OmegaFi
One Vision Productions
OneDigital Health and Benefits
Origami Risk
OxBlue Corporation
P. Marshall & Associates
Panasonic Automotive
Paramount Software Solutions
PBD Worldwide
Peak Enterprises Corp.
Pritchard & Jerden
Pro Roofing and Siding
Proliant
ProviDyn
Qiigo
Quest Group Search
Radix Health
Rapid IT
ReluTech
Resurgens Orthopaedics
Riskonnect
Rural Sourcing
Search Solution Group
Service Express
SignatureFD LLC
Southern Lighting Source
Strive Consulting
Sunsoft Solutions
Syncron Inc.
T-Mobile USA
TelPlus Communications
The Intersect Group
Thompson Technologies
ThoughtWorks Inc.
TJ Fact LLC
Total Quality Logistics
Trevelino/Keller
Turner Construction
VDart Inc.
Vector Choice Technology Solutions
Venza
Vert Digital
Virtue Group
WellStar Health System
WOW! Internet, Cable, Phone
Xinnix
Your Design Online