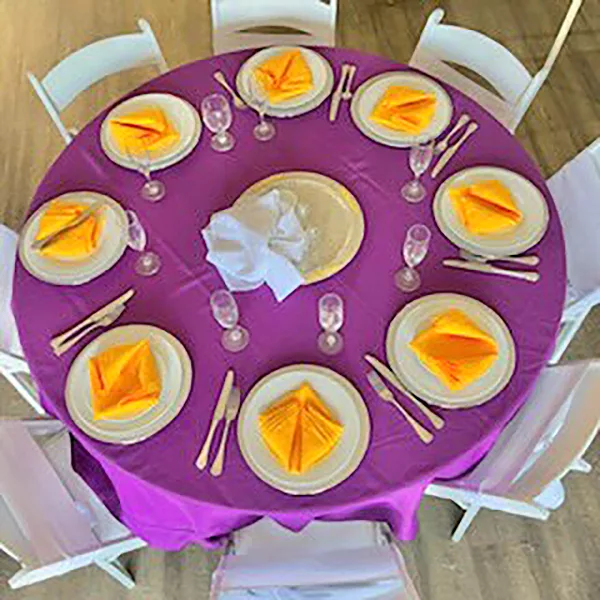 Ann Arbor, MI – Alpine Events, the go-to event rental service in West Michigan, is announced the opening of a new location in Ann Arbor.
Alpine Events acquired the event rental division of A1 Rental Inc and will share space with the company's equipment rental business at 2285 W Liberty St. The expansion will allow Alpine Events to serve customers on the east side of the state and meet the increasing demand for tented events such as weddings, corporate, outdoor parties, university events, and more.
"It has been in our five-year plan to grow through acquisition," said Carey Bisonet, president of Alpine Events. "We have invested heavily in technology and process improvements in the last two years to make it a reality. We believe we have the people and systems in place to support an additional location in a new market and the A1 deal was the perfect opportunity."
A1 brings a history of steady growth and success in Ann Arbor, giving Alpine Events a solid platform to build on. Alpine Events' full and expanded line of inventory will be available at the new location, including a variety of tents including new models like the Sailcloth and Clearspan Structure tents. Other items include:
Banquet chairs and seating
Bars
Arches & backdrops
Soft seating & furniture
Fabric draping
Dance floors & staging
Lighting
Linens
Tables
Catering equipment
"We pursued this acquisition because we love the event industry and we want to be in Ann Arbor. We're not bankers or passive investors, we intend to be in the business and support our customers and community at the local level," said Bisonet.
As one of the company's core values is "Customer Centric," Alpine Events is excited to bring 24/7 access to a dispatcher center, and a 24-hour response rate from sales associates. The new location also increases overall production capacity for the company.
"We've built a strong team in West Michigan, so we're excited to bring that same enthusiasm to the east side of the state," said Bisonet. "A1 Rental has given us an outstanding platform in Ann Arbor, and with our expertise and inventory I'm confident we'll serve our new customers like we do in West Michigan: with attention to detail, communication, and quality assurance."
The Alpine Events location in Grand Rapids is located at 3457 Roger B Chaffee Memorial Blvd SE. This space is open for clients to access, experience, and curate everything they may need for their event, be that a wedding, graduation party, or any other type of celebration.
Within the coming months, Alpine Events will host an open house to showcase the new location. To find out more about Alpine Events, visit www.alpineevents.com. You can also find them on social media at @alpineeventsmi on Instagram, Alpine Events on Facebook, Alpine Events on LinkedIn, and @Alpine_Events on Pinterest.