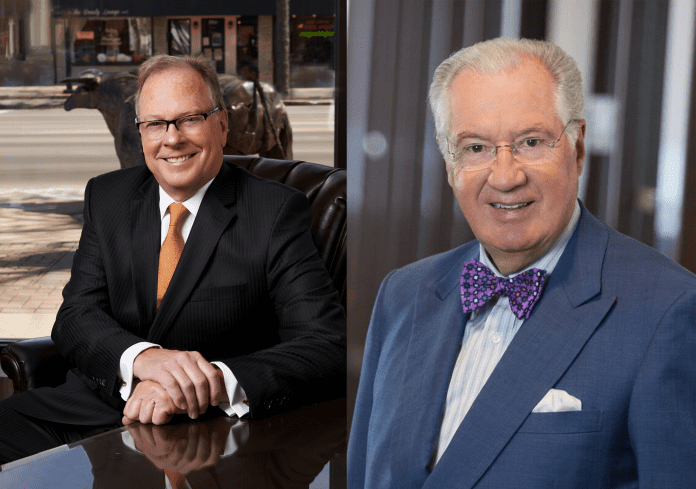 Two local Merrill advisors have been named the prestigious Forbes 2021 "America's Top Wealth Advisors" list, which selects only 250 advisors nationwide for this honor annually.
This is the fourth year Leo Stevenson, senior resident director or wealth management for Merrill in the Wyandotte office, has been named to the Forbes list. Leo manages $1 billion in assets and has trained more than 600 Merrill advisors nationwide on practice management.
Leo joined Merrill more than 20 years ago. He is active in local community social activities including his role as Director of Focus Hope, The Wyandotte Downtown District Authority, finance committee member of a local parish and many philanthropic endeavors. Leo graduated from Michigan State University with a degree in finance.
Also honored on the 2021 "America's Top Wealth Advisors" list was Dana Locniskar, a Merrill Private Wealth Advisor based in Troy.
Since he joined Merrill in 1970, Dana has built an investment group with extensive experience in wealth management for high-net-worth individuals, family offices and institutions. Dana focuses on wealth management, concentrated stock strategies, philanthropic planning, trust and estate planning services. He has been recognized by Forbes in its list of "America's Top Wealth Advisors" every year from 2016-2021 and in Forbes' "Best-in-State Wealth Advisors" list from 2018-2021.
Dana serves on the boards of the Community Foundation for Southeast Michigan, City Year Detroit, Teach for America Detroit and the Futures Foundation. He is Trustee Emeritus of Detroit Public Television and Beaumont Hospitals Foundation