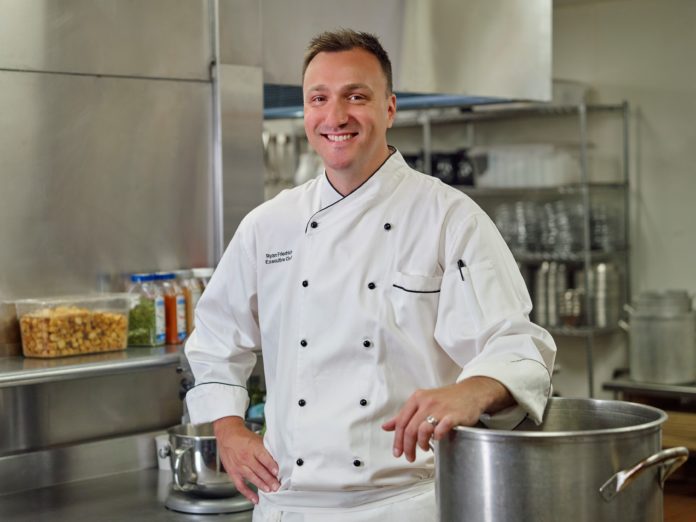 The Community House, a non-profit resource and destination for personal, professional, recreational and philanthropic pursuits, today announced the appointment of Ryan Friedrich as Executive Chef. In his new role, Friedrich oversees operations of The Community House Kitchen, including food preparation, menu planning and the supervision of cooking and kitchen personnel.
Friedrich brings extensive professional experience to his new role at The Community House, previously serving as Executive Chef at both the Market North End and Streetside Seafood in Birmingham, Mich. He began his professional career as a personal chef to LeBron James and his family, preparing daily meals for the family and guests.
"Ryan is an extremely skilled and creative Executive Chef. We are thrilled to have him leading The Community House Kitchen," said William D. Seklar, Officer, President and CEO of The Community House and The Community House Foundation. "Guests of The Community House are certain to appreciate his talents as well."
Friedrich holds an associate degree in culinary arts from Schoolcraft Community College in Livonia, Mich. He also holds a bachelor's degree in business with a major in marketing from Ferris State University in Big Rapids, Mich.
Friedrich succeeds Chef Reubin Fleming, who served as The Community House Head Chef for more than 30 years. Fleming remains on staff at The Community House as Chef.
"It's truly an honor to join The Community House as Executive Chef," said Friedrich. "The Community House has a long history of providing exceptional cuisine to its guests. I am excited to continue this tradition while also bringing my own creative approach."
For nearly a century, The Community House has provided an extraordinary destination for people throughout southeastern Michigan to come together and enjoy memorable experiences. For more information, visit www.communityhouse.com.