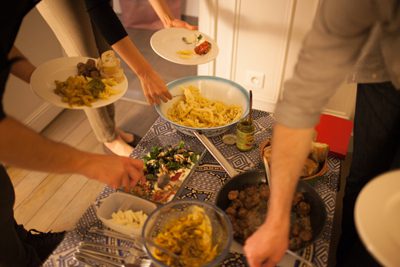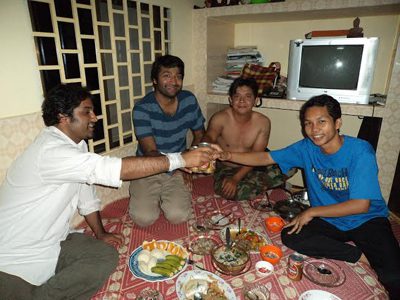 Jay Savsani's career shifts show how someone can go from a "computer/tech guy" to a foodie – and how that love of breaking bread together can change your life.
Savsani is the founder of MealSharing.com, a global platform that connects travelers and locals over home cooked meals. A frequent traveler, Savsani experienced an unforgettable, home-cooked meal experience while visiting Siem Reap, Cambodia. While more traditional restaurant rating books pointed Savsani to top dining establishments, he instead decided to experience real culture by eating in a family's home. And that is how MealSharing.com was born.
Savsani is a graduate of Lewis University and Miami Ad School. After spending years working in the digital field, Savsani used his experience to create MealSharing.com with the hope to build communities through food and technology. Currently, meals are being shared all over the world – including Ann Arbor and Metro Detroit – thanks to MealSharing. Savsani's hope is to one day "point to anywhere on the map and be welcomed to a home cooked meal."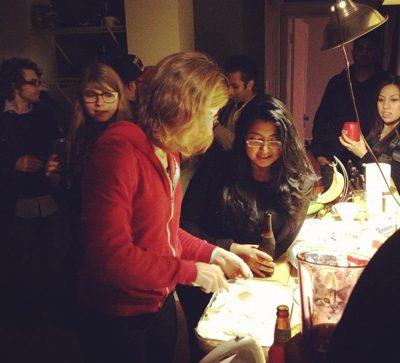 Claiming he is the "most well-fed man in Chicago," Savsani loves to host meals as well as attend them in Chicago up to four  times a week. Savsani has been invited to speak at the British Parliament to educate government officials about the sharing economy as well as was invited to attend the United Nations Global Summit that brought together top entrepreneurs to help pressing social issues.
Through all of his experiences, Savsani has learned to do whatever it takes to make his ideas possible. Here are some of the lessons he learned about life and business through building a startup from the ground up:
Take chances: MealSharing.com all began when Savsani was traveling with his cousin in Cambodia. The two quickly realized the only way to fully experience the country was to expose themselves to local culture. Instead of eating at restaurants, Savsani decided to find a local willing to offer a home cooked meal. By taking this chance, Savsani experienced true Cambodian life and discovered "a reciprocated curiosity of them wanting to meet me and me wanting to meet them."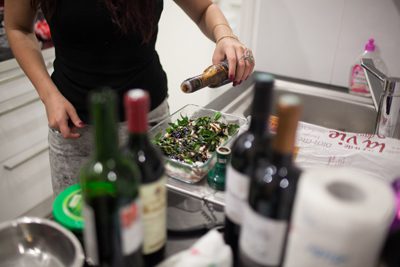 Prove your concept: When Savsani returned to Chicago from Cambodia and began to dream of MealSharing.com, he learned he would be navigating unchartered territory. "There was no data yet. If there is no data, you just create it." Savsani organized and packed up his team for a month-long road trip around the United States, eating almost exclusively through the meal sharing concept. "We were proving to ourselves that we had something real that people wanted to do and that WE wanted to do," Savsani says.
Find the benefits: The idea of a home-cooked meal offers a unique experience, according to Savsani. Eating in another's home can not only be comforting, but also have the ability to strengthen community relations. The benefits of a home-cooked meal are in its authenticity and honesty, providing a deep look into how someone else lives.
Achieve a balance: Creating a company or concept when starting from scratch can be challenging. Success is only found when big dreams are applied realistically. Savsani says, "It's really a balance between being completely delusional and being real about what you do. If you're truly creating something from nothing you have to be a bit delusional.''