Writing a book seems like an incredibly exciting event in a person's life – until you realize how much work it is to market that book.
Finding your audience for your words is challenging, and that is why in part Becky Robinson developed a platform for authors called Hometown Reads. Based in Lambertville, Michigan, Hometown Reads is a free place for authors to lists their books, gain community among writers and learn new skills to help with that all-important task of marketing.
"When we started Hometown Reads, I was thinking about the energy that happens when an author can effectively mobilize their local networks – they collectively share that author's books," Robinson said, creating a ripple effect to find new fans and readers.
"I thought if we could get the fans who lived near you to share your work through their social chapters, it could help spread a book from the author's hometown to the world," Robinson said.
Robinson, who also is the founder and CEO of Weaving Influence, started Hometown Reads because she saw through her other businesses how difficult it is for authors to put together a marketing plan and implement it. She wanted a way to develop ways for writers to work smarter, together.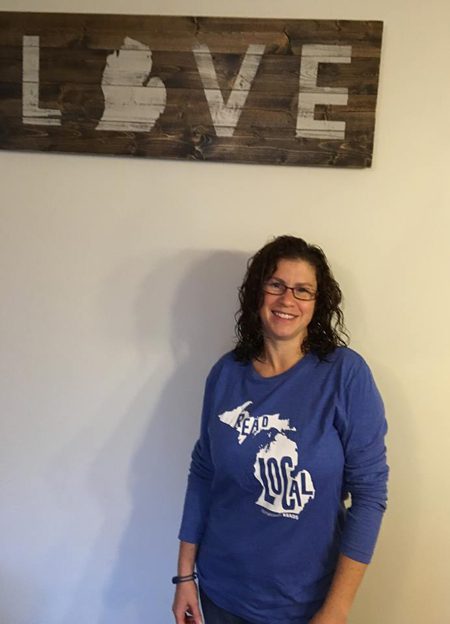 Hometown Reads, launched in early 2016, is a division of Weaving Influence, a boutique digital and public relations firm that specializes in serving authors with comprehensive book marketing services. In addition to its custom book marketing services, Weaving Influence developed a do-it-yourself, book-marketing course called Book Marketing Action Guide.
Each location has its own Facebook page, meetings and activities. Robinson and her staff help pull them together initially, foster their development and spur them to reach out to others. That is funded through her core company, Weaving Influence.
Today, there are nearly 100 Hometown Reads locations representing more than 3,000 books – all developed in the past two years. Each author who signs on brings attention to the website, to the other authors posted there and to the writers in their local area. This helps create a support network and attention to their writing beyond their hometown and into the wider world.
To build the business even further, Robinson in 2018 is revamping the website, adding more communication via workshops and seminars as well as getting Hometown Reads authors to act as Ambassadors, bringing new writers and new books to the website. Collectively, having these wordsmiths work together create connection and attention across platforms, Robinson said.
Now, there are Hometown Reads sites from Asheville to Seattle to Washington D.C.
"HometownReads.com creates community within the book universe. It is a way to harness the power of online connections to introduce authors and readers living in the very same zip code," Robinson said.