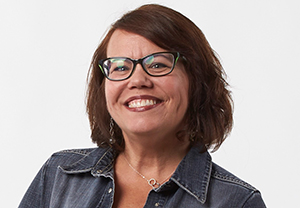 After 18 years working alongside The Image Shoppe's (TIS) Managing Partner Rob McCarty and President/Creative Director Karen Tracey, Partner/VP of Client Relations Troy Best has parted ways to pursue new ventures. With this transition, husband-wife duo McCarty and Tracey will continue to lead the agency, with Tracey as majority owner, making the Grand Rapids-based firm female-majority-owned.
"Troy has been a great friend—really like a big brother—since our college days at GVSU and we've accomplished so much together," said McCarty. "I'm thrilled to support him in this next chapter of his career, and I know he'll always be rooting for us. While it's a big change, we've set a solid foundation over the past two decades and we're moving in a very positive direction."
TIS has weathered difficult times over the years, including the 2008-2009 recession and the threats that COVID-19 placed on businesses over the past 20 months, coming out strong. As they look ahead to 2022, McCarty and Tracey are confident in the continued success of their branding agency.
"We've grown up in this business together as a family over the past 18 years, and I'm so excited to see what the future holds for Troy," said Tracey. "As for TIS, we're forging onward with business as usual while making some structural changes that will position us for further success in the coming year, including retooling our vision and mission, hiring new talent and updating processes to become even more efficient and provide further value for our clients."
Best served in a variety of capacities over the years, and most recently was responsible for new client onboarding and leading the web development and digital team.
"I am so proud of what we built at The Image Shoppe and look forward to seeing Rob and Karen grow TIS into the future," said Best. "I'm grateful to my partners and for all the experiences and friends I have made at TIS, but I'm also very excited for a new challenge."