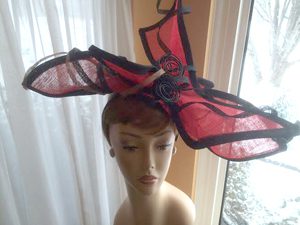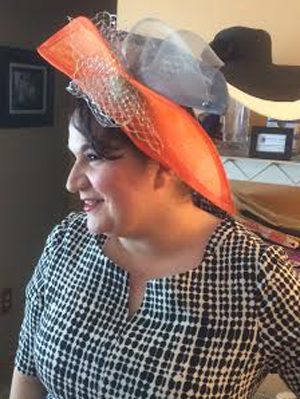 Now here's a career trajectory for you: Rachelle Willnus went from designing training programs for Ford Motor Co. to designing hats, fascinators and headbands perfect for the Kentucky Derby or other occasion.
Whoa – that's a big shift. But it makes perfect sense to Willnus, who works out of her home in Farmington Hills, where her hat business has grown by leaps and bounds. She makes headwear for all reasons and seasons, including parties, fashion shows, charity events and weddings.
But it all makes sense to Willnus, who hand crafts all of her hats and related goods. She believes that good design – whether it is for an engineer training program or to look great during a special event
Willnus started her career with a Master's Degree in Instructional Systems Design, specializing in engineering program development. She began working at Ford Motor Co. when she was 19, and she said she truly enjoying her time at the auto manufacturer. The only reason she left, Willnus said, is that she started a family and wanted to stay home with her daughters.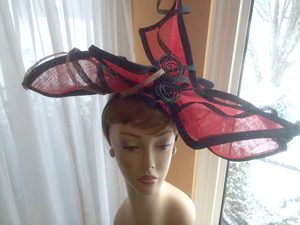 But that need for a creative outlet burned in her. So Willnus used her manufacturing-design background to make a transition into hat design. Willnus believes that her chapeaus also require a strong knowledge of design, shape and form. Like the old design mantra says, form and function have to be part of the process.
"As with engineering design, hat designers must be able to assess fit of a product – such as a client's face and head shape with hat size and function," Willnus says. "Any woman can wear a hat or fascinator. It's about finding the best design to compliment the shape of the face and head size of the wearer."
Many people have noticed and worn Willnus' creations. Derby Hats by Rachelle has been featured as a StyleLine Magazine Editors' choice for headwear for three years in a row (2012, 2013 and 2014). Her bridal line, Marie Rachelle, also was featured in the now defunct magazine as a trendsetter for bridal headwear for those same three years.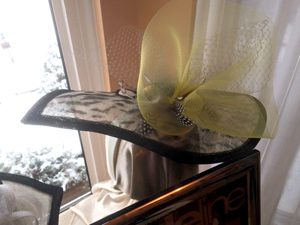 Willnus' design have been featured in many other publications, including The Detroit News, Modern Model magazine, The Metropolitan Detroit, Farmington Hills Life and The Metro You. Her Derby hats also have been on Fox 2 News in Detroit.
To see her designs, you need to check out her Facebook page for Derby Hats by Rachelle or go to the Detroit Opera House, where her designs are featured for sale. Her goal, Willnus says, is to someday have a storefront where women can check out what looks best, design their own hats and have fun with friends all at the same time.
"(Hats) are the perfect opportunity for your inner hat lover to shine and enjoy getting dressed up," Willnus says.