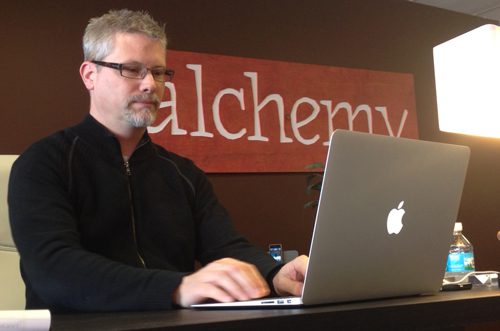 Helping others be their best is an intrinsic part of what Brent Eastman does in his personal and his professional life.
During his working hours, Eastman is lead brand strategist at the Alchemy Group, a Troy brand-strategy firm providing strategic brand planning, brand development, rebranding, market research, product development and marketing planning.
But at all times he also is a Buddhist monk who teaches his own mix of Korean, Japanese and American Zen. Eastman, who also goes by the moniker Venerable Hoden, began his journey when he was a teen, starting with the martial arts and moving deeper into Buddhism in recent years.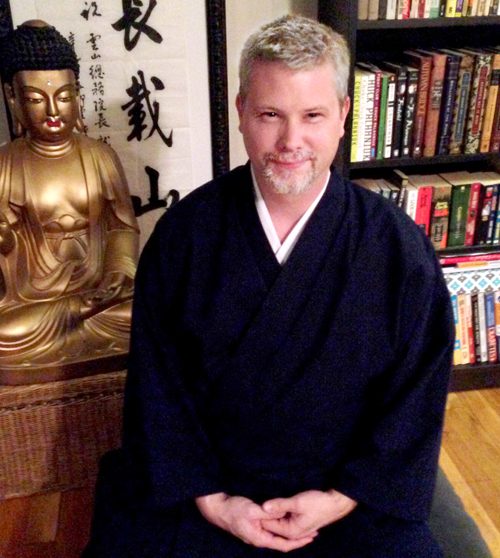 "I believe (my work and Buddhism) are closely tied together – how I live my life is the same as how we run the business," said Eastman, whose business partnership with Tom Nixon began when they merged their individual companies in 2013. "When I work with people individually, help them gain clarity. When I work with a business, I try to do the same."
Nixon is proud of his friend and co-worker, who has become a public speaker on employing mindfulness in the workplace, speaking recently at the Envision Conference at Oakland University and again as the keynote at Crittenden Hospital's retreat.
"He's found interesting ways to mix business and his other self. At Alchemy, he helps companies discover their brand essence and be mindful of their brand position in a given market. As a monk and teacher, he helps people with mindfulness studies and training," Nixon said.
Next month, Eastman will open the Dharma Gate Zen Center, a non-profit in Troy that offers a place for people of all religions and backgrounds to learn and practice mindfulness, gain balance and understand traditional Zen training.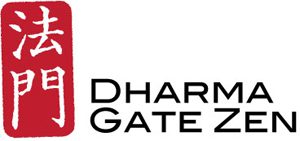 The center will hold a traditional "eye-opening ceremony" at 10 a.m. May 11 to celebrate Vesakha Puja, which Eastman said is also known as Buddha's Birthday, one of the largest Buddhist holidays each year.  This ceremony is rarely seen performed in America, he noted, so it will be a special day for him as well as those in attendance, Eastman said.
What makes this Center unique is that Eastman is approaching Dharma Gate in a way that he hopes is accessible for the American culture and lifestyle. The center will offer traditional meditation practice, retreats and classes in traditional Japanese sword arts. It also will provide a space for the community to celebrate Buddhist holidays and Zen culture.
"There is a Western view of what a Buddhist monk is. And, until recently, I had shaved my head and face as well as wore the robes. … There are questions of what it means in America," Eastman said. "I wanted to create an organization for an American mindset to be able to understand how important these teachings are in their own world."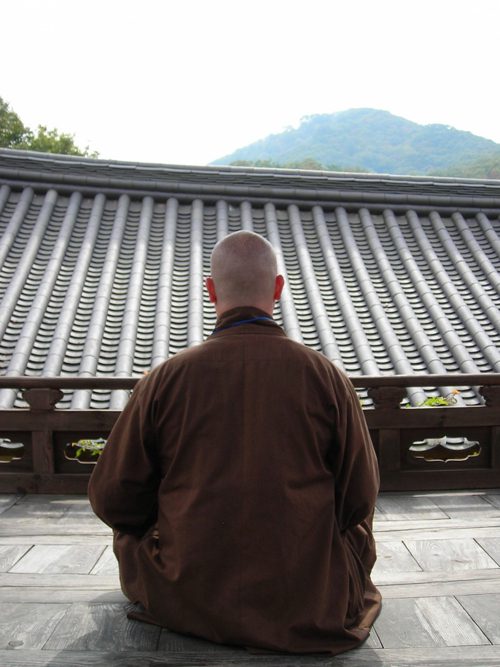 Eastman graduated Summa Cum Laude with a Bachelor of Fine Arts degree from Marygrove College in Detroit. He also has an associate's degree in Buddhist studies from Dong-Bang Seminary, South Korea.
He has previously worked as clergy and associate abbot at Muddy Water Zen Buddhist Temple in Royal Oak, and as the director of education for the U.S., Canada and Europe parish of the Taego order, as well as an associate professor at the Institute of Buddhist Studies.
Eastman also holds a fifth degree in Tamiya Ryu Iaijutsu, was previously a licensed instructor in Japan (Shihandai) and a former branch manager (Birmingham and Clarkston branches of USTRI). He received a pseudonym in the Tamiya Ryu Iaijustu Lineage from the head of the Gen-wa-kai organization who presented him with the name "Gento."
To learn more before its opening, Dharma Gate Zen is holding a fundraiser at 9 a.m. April 19 at Independence Oaks nature center in Clarkston. It will be a "walking meditation" class and practice. The event is $30 per person or $100 per family. Attendees can sign up ahead of time here.