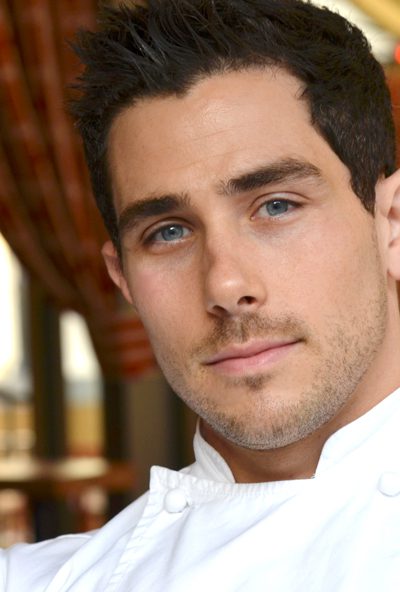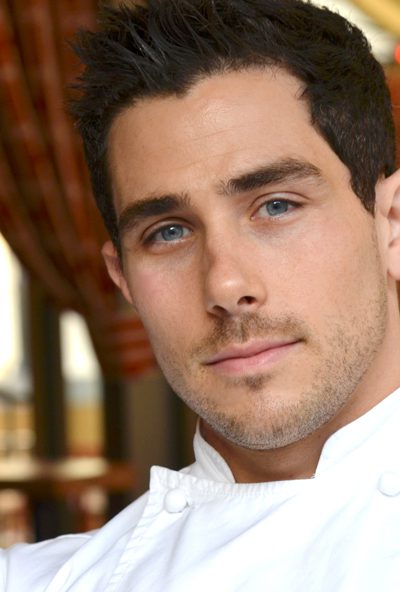 There are few dishes as synonymous with an event as a Kugel for Passover. It is a deliciously simple baked pudding (think bread, not Jello) or casserole that fills you up like a savory pie. And that's a good thing.
It's a dish that many Jewish families look forward to each year, mostly because it inspires such warm feelings about love, mom and togetherness. To honor that past, we are delighted to share two such moments here: A recipe from Cutting Edge Cuisine and a photo of the finished product from the oven of Farmington Hills mom extraordinary, Melissa Steinberg Brodsky. (Her blog, "Rock & Drool," is one of our favorites.)
A little about Cutting Edge Cuisine. Founded by Chef Zack Sklar while he was a student at the Culinary Institute of America in Hyde Park, N.Y., Cutting Edge Cuisine grew quickly as Sklar repeatedly won bids for big events over those from celebrity chefs. In 2007, at only 22, Sklar moved the company to his native metro Detroit where there was a need for new, exciting dining options.
Cutting Edge Cuisine is now based out of the kitchens at Temple Beth El in Bloomfield Township. The official caterer of Temple Beth El and Shir Shalom in West Bloomfield, the company is in high demand for corporate events, weddings, bar and bat mitzvahs and other celebrations thanks to Sklar's attention to taste, atmosphere and presentation – often serving dishes in unusual ways, such as in a test tube.
Enjoy! And save some Afikomen for us!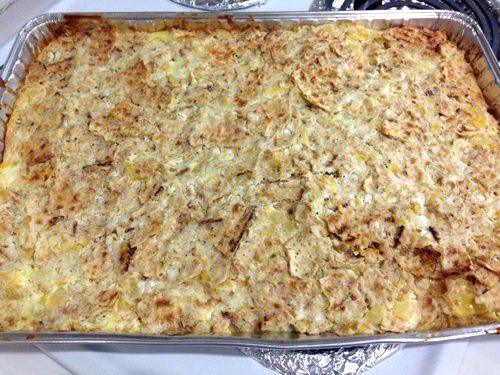 Signature Cutting Edge Cuisine Matzo Kugel
๏ 4 apples small diced
๏ 1/2 cup light brown sugar lightly packed
๏ 1/4 cup Pineapple juice
๏ 1 teaspoon orange zest
๏ 7 pieces matzo
๏ 8 eggs
๏ 1 teaspoon kosher salt
๏ 1 teaspoon ground cinnamon
๏ 1/4 teaspoon ground nutmeg
๏ 1 1/2 cups sugar
๏ 8 tablespoons melted butter
๏ 1/2 cup golden raisins
๏ 1/2 cup raisins
๏ 1 cup dried apricots diced
๏ 3-4 tablespoons butter in small pieces for topping
Break the matzo into pieces; add water until soft. In a separate bowl, whisk the eggs. Add the salt, sugar, cinnamon, melted butter, juice, zest, apples, and dried fruits to the eggs. Squeeze the liquid from the softened matzoh and add the matzoh to the egg mixture. Mix well and place in greased casserole dish. Place three to four tablespoons of softened butter in chunks on top of the kugel to help with browning. Bake the kugel for one hour at 350 degrees.