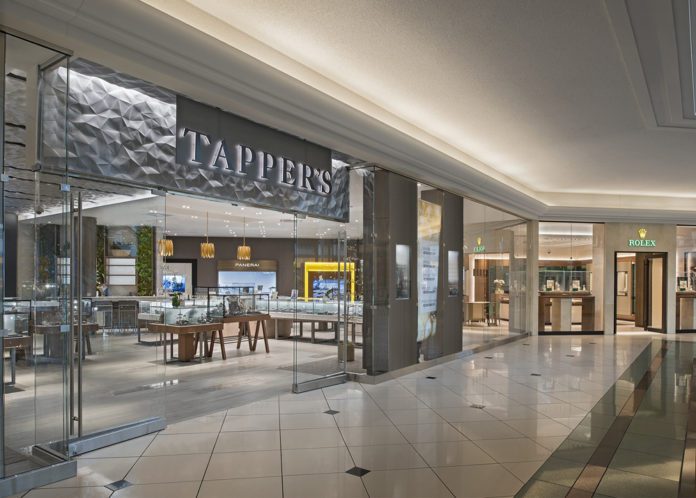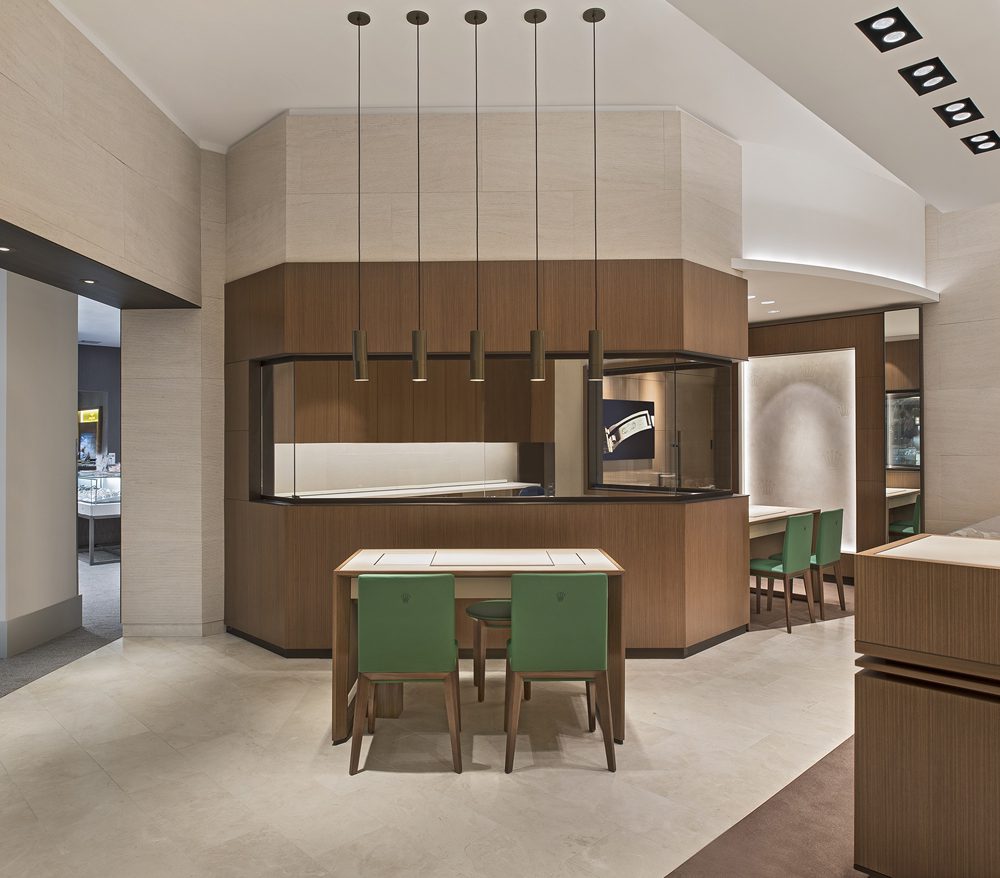 What do you do if you want to make your business stand out among the crowd? Refresh, reinvent and renew your commitment to customer service, according to Mark Tapper.
Tapper is the president of Tapper's Diamonds and Fine Jewelry, which recently remodeled its Somerset Collection location in Troy. Its refreshed space, designed to appeal to a younger audience, also has a new conjoining storefront that features Tapper's first Rolex shop.
The store, which opened last fall, was designed by JGA of Southfield and built by Detroit-based Sachse Construction. It has a wide collection of fashion and fine jewelry, loose diamonds, engagement rings and luxury timepieces.
The idea behind the Somerset refresh was to make customers feel like they can hang out and truly experience Tapper's when they visit, says Mark Tapper.
There are several unique spaces within the Somerset Collection location, including:
• A bridal bar, where brides to be and their friends can sit at a counter with bar-height counter stools and discuss wedding bands and the like.
• A bar top – also known as a "gathering point" for shoppers – features soft drinks, root beer and a selection of Michigan craft beers for customers who want to relax, chat with their salesperson or with friends as they seek advice on a purchase.
• A live plant wall by West Bloomfield-based Planterra accents the space with fresh greenery that lasts throughout the year.
There's even a charging station at the bar so that a customer who is waiting for a friend or family member can charge their smartphone or tablet.
The goal for this refresh is to make sure Tapper's customers feel like family when they visit this flagship store. Both stores have their own front entrances but connect on the inside for a seamless experience between the two.
The 5,600-square-foot retail space is located at Somerset North on the second level, near the center court escalator. Tapper's centerpiece is a U-shaped bridal bar displaying a selection of engagement rings including the Tapper's Diamond, A. Jaffe, Carizza, Henri Daussi, Martin Flyer and more.