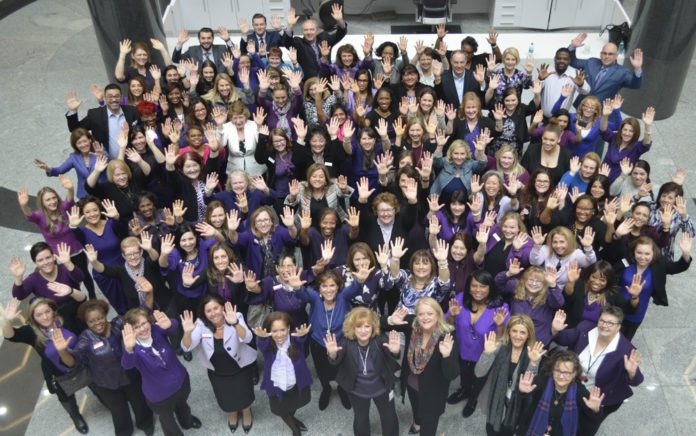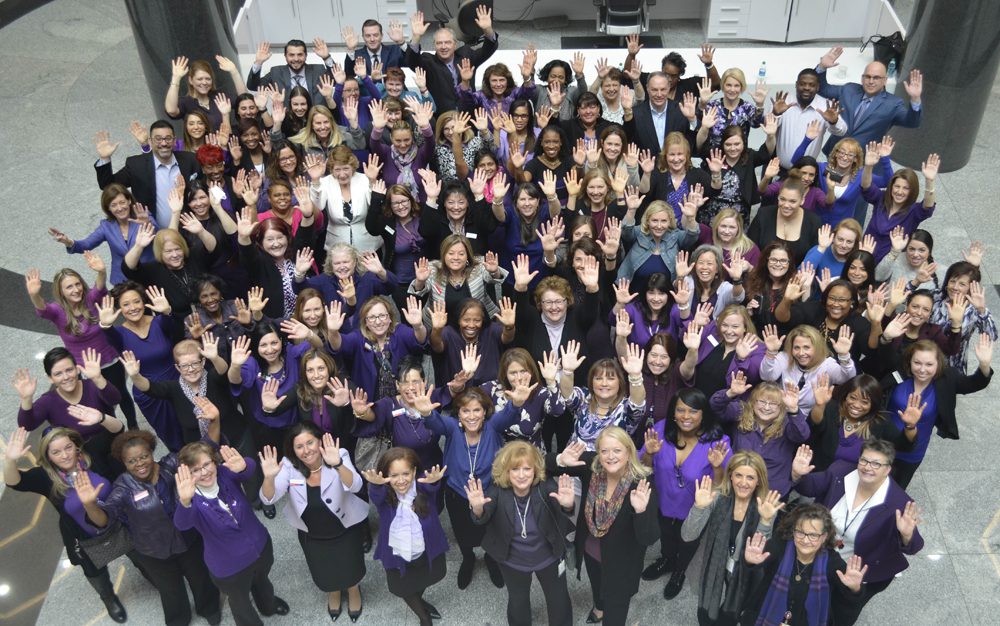 International Women's Day (March 8) is a global day celebrating the social, economic, cultural and political achievements of women.
The day also marks a call to action for accelerating gender parity. International Women's Day (IWD) has occurred for well over a century, with the first March 8 IWD gathering supported by more than a million people in Austria, Denmark, Germany and Switzerland.
On Thursday, about 100 of the women who work with Bank of America gathered at the bank's Troy headquarters to celebrate International Women's Day and enjoyed breakfast and a short program in the building's atrium.
More than 50 percent of the bank's employees in metro Detroit are women. As such, the bank came up with the idea to celebrate diversity and inclusion in the workforce as well as the success of so many bank associates. Together, they pressed their hands to the sky in conjunction with the #PressforProgress social media campaign.
#PressforProgress is the 2018 campaign theme for International Women's Day. A recent report, the World Economic Forum's 2017 Global Gender Gap Report, found that gender parity is more than 200 years old, and the International Women's Day organization wanted to highlight that need plus the growing movement for activism and support for gender parity.
Other groups, including Inforum Michigan, Children's Hospital of Michigan and many others also celebrated the day with special events, social-media posts on Facebook and Twitter as well as employee workshops.