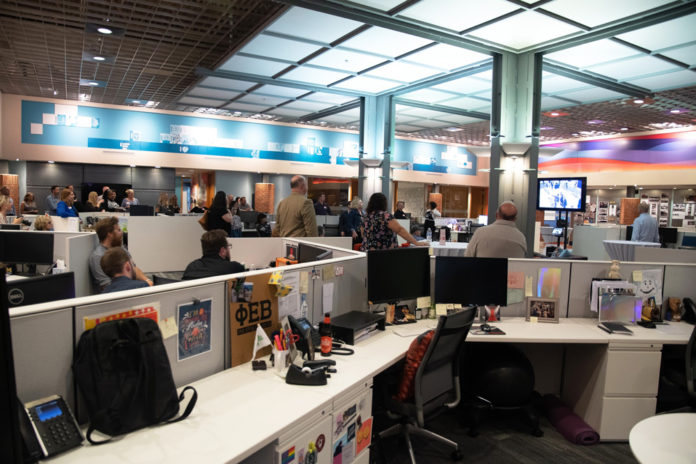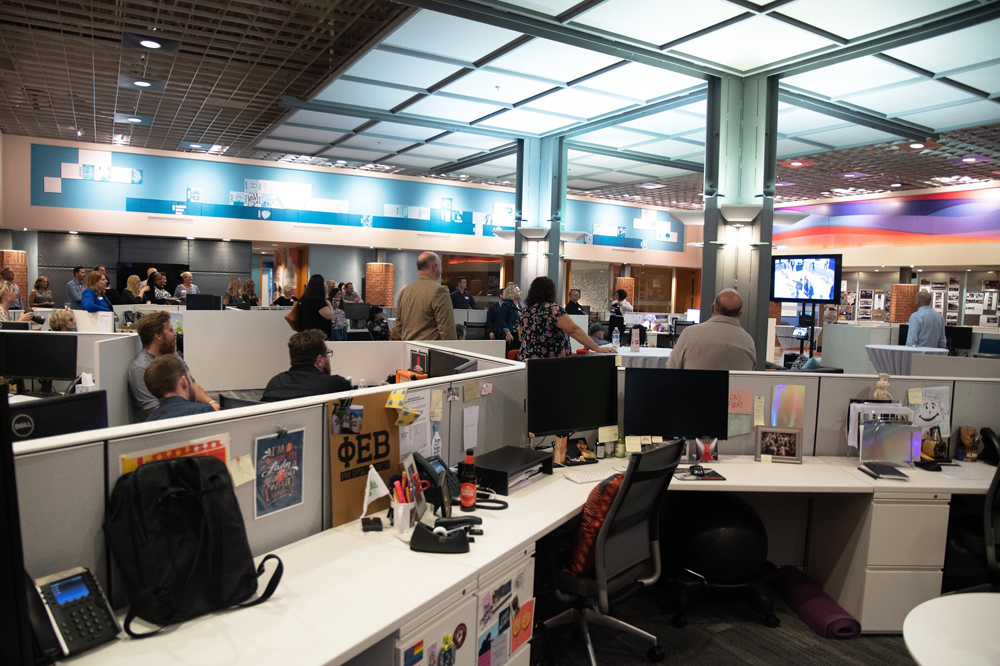 How does a 45-year-old marketing services agency remain relevant today? It thinks of itself as a startup, investing in digital communication solutions and highlighting the innovative talents of its employees.
The JRT agency, formerly known as the J.R. Thompson company, is celebrating 45 years by rebooting its brand to better reflect the ever-changing marketplace and the demands for solutions that build business and brands.
Recently, the JRT agency opened its doors to welcome business partners and VIPs into its newly renovated, employee-friendly space in Farmington Hills. The firm celebrated its long-time clients, some who've been with JRT since its inception, and its remodeled office space – with personalized touches from employees incorporated throughout.
"Like everyone, our clients are under pressure to keep up, to remain relevant, in all aspects of their business, including their product or service experience, their brands, their marketing, their communications," said Mark Bellissimo, JRT CEO, who has led the agency since 2015.
"This constant demand motivates our JRT team to think as marketers — to anticipate, to stretch and embrace change, to always be looking toward new tools, channels, and ideas for marketplace impact," Bellissimo said.
Client focused
The JRT agency is a communications company with more than 100 team members. With its subsidiary CG Detroit, it is a Michigan-based, 45-year-old shop that thinks like a startup, dedicated to going beyond exceptional service to "make a client's day" through a culture that actively promotes diversity of thought.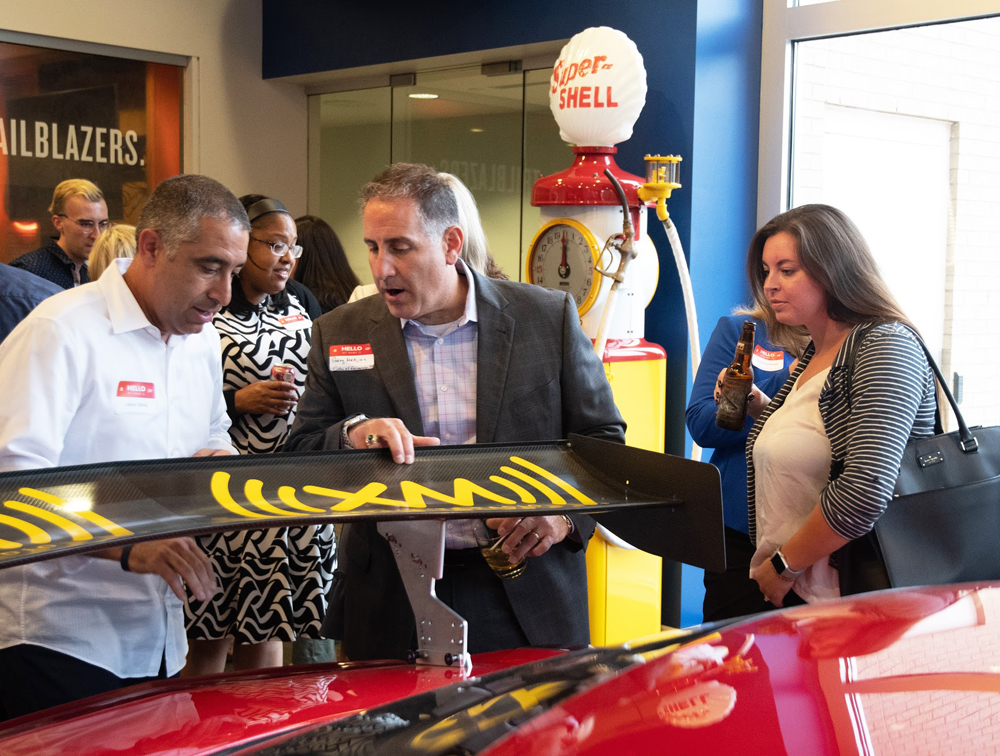 The agency provides a broad portfolio of services, including brand strategy, advertising, digital marketing, b2b, b2c, multi-media production, influencer and experiential marketing, data management, image engineering, and more.
The JRT agency has made significant changes since 2015. Staffing has increased 25% with a concentration in strategic brand thinking, digital creative services and digital development. The agency now utilizes two chief creative officers, one with a primary focus on brand and message strategy, the other on digital deployment.
The changes impact not only the agency's expanding client portfolio, but also the work provided. The JRT agency now provides strategic and tactical solutions for organizational and product branding, mobile and desktop web applications, data capture, business analytics, all medium advertising, multimedia production, image engineering, social, digital media strategy and development.
"Today, we're recognizing success — for both our teams and our clients," said Chief Creative Officer Terry Ayrault. Terry's partner, Jamie McCarthy, Chief Creative Officer/Innovation, adds, "It's amazing to work in such a refreshing space, with such a diverse group of individuals, all contributing uniquely to the work we tackle daily."