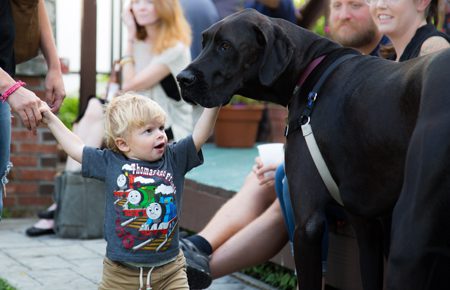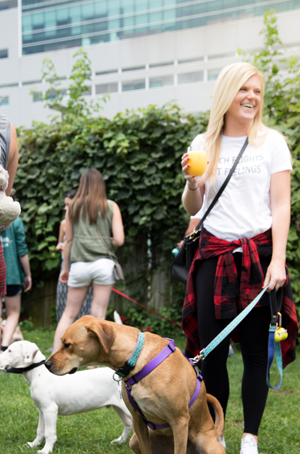 A love of dogs, an understanding of the need for dog-friendly events and a great group of dog owners are part of the reason Liz Blondy has such a thriving company in Canine to Five.
Blondy, owner of the longtime dog-grooming, daycare and boarding business, recently celebrated the 10th year of "Drinking with Dogs." She sponsors the monthly event not only to enjoy Michigan's warm summer and fall, but to give her pet-owning clients another reason to come together as a community through her event-planning skills.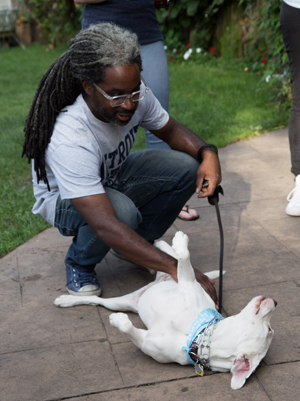 She came up with Drinking with Dogs as a way to promote Metro Detroit gathering spaces and to help people find one another on Detroit's dog-friendly patios. Recently, more than 100 dog owners got together at the Old Miami to enjoy the weather and a beverage with their favorite furry friends.
Canine to Five just opened its third location as well. Founded in 2005, Canine to Five is one of Detroit's best-known dog daycare, boarding, training and grooming facilities, with two locations in Detroit on Cass Avenue in Midtown and Baltimore Street in New Center and a third location in Ferndale.
A love for Detroit, entrepreneurship and dogs inspired Blondy to found Canine to Five. Now, years later, Canine to Five has become a staple in Metro Detroit. It's where dogs go to have fun, but also learn socialization skills that will last them their entire life and burn energy through play and engagement.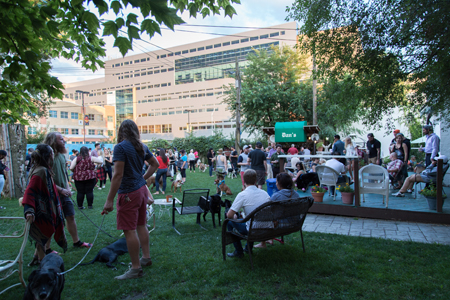 Dogs are welcome to play in the safe and secure facilities including 4500 sq. ft. of cage-free, indoor climate-controlled play space and 16,000 sq. ft. of secured, fenced-in, well-lit outdoor play space complete with agility obstacles and a small pool in warmer months. They also have a separate play area for puppies, small dogs and quiet time.