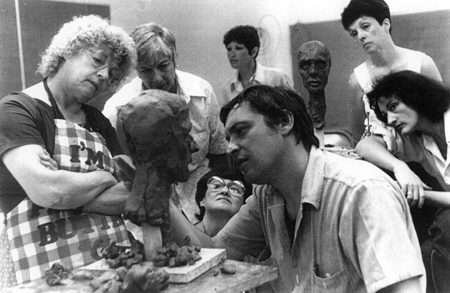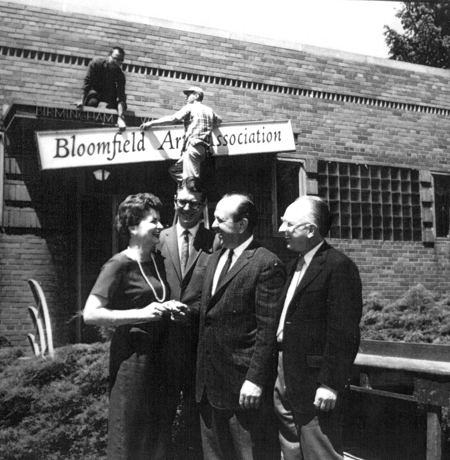 With a slogan like "art for all," the Birmingham Bloomfield Art Center, supported by the Michigan Council for Arts and Cultural Affairs and the National Endowment for the Arts, shows it is a regional art center committed to promoting visual arts experiences.
The BBAC, which is celebrating its 60th anniversary milestone this fall, has been place-making for decades. With three generations of artists, students, and art-lovers, its facility in Birmingham is called "home" by many. It serves a diverse mix of ages, nationalities, and religions that come from more than 100 Michigan cities. The number and variety of classes, exhibitions, and events also serve regional artists and draw regional audiences.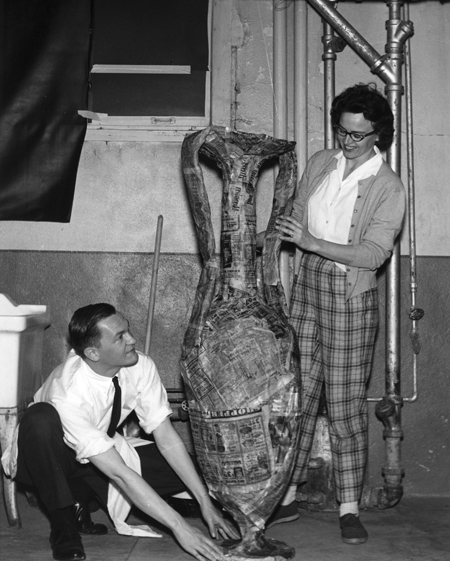 The Birmingham Bloomfield Art Center, founded in 1957, serves the Detroit region's visual arts community. Its mission is "to connect people of all ages and abilities with visual arts education, exhibition, and other creative experiences." It does this by offering classes, exhibits, workshops, camps, and events to the public.
The nonprofit organization is celebrating its milestone with a free community Sunday @ The Center. The celebration will include a choice of family-friendly workshop projects, a special "Exhibition Expedition" children's art exploration activity, giveaways from Blick Art Materials and, of course, birthday cake. All activities are FREE and open to all ages (children under 12 must be accompanied by an adult). The event is supported in part by the Bank of Ann Arbor and Dick Blick Art Materials.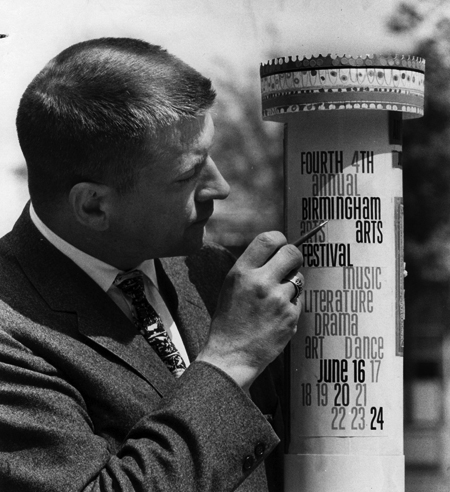 Each year, more than 500 classes are offered for all skill levels and ages, preschool to senior citizens. Throughout the year, nearly 9,000 individuals are served by classes, workshops, art camps, ArtAccess programs, special events and exhibitions that are free and open to the public. The BBAC also supports hundreds of artists each year, with opportunities to teach, exhibit and sell their work. The BBAC is a 25,000-square-foot facility with nine classrooms studios, five exhibition galleries and retail Gallery Shop.
Its exhibits are always free and open to the public. Also, scholarships are available for adults or youth classes. Nearly 6,000 individuals from Southeast Michigan benefit from art opportunities every year. Whether through art-looking and discussion or learning a new skill in drawing, painting, sculpture, jewelry/metalsmithing, printmaking, ceramics and fiber arts, the BBAC promotes the creative process.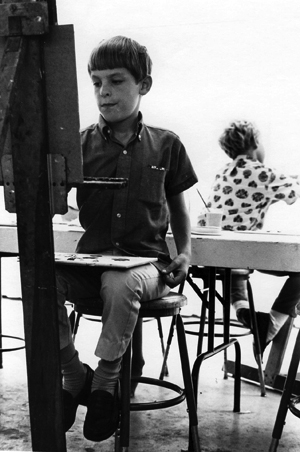 Its support of artists includes not only exhibitions, but also retail space that facilitates partnerships with local artists. Its Gallery Shop, open year-round, hosts over 75 artists. During the month of December, the BBAC hosts the annual Holiday Shop. Participation well exceeds 100 artists throughout the region.
Finally, BBAC outreach programs, ArtAccess, provide authentic art experiences for those with limited access and varied challenges. For example, people with physical limitations due to age; cognitive disabilities; or geographic restrictions are likely program participants.
At the BBAC in 2016, art mattered to: 1,900 adults & youth taking classes, 1,500 people who looked at exhibits, 810 children who enjoyed free art activities at community events, 501 participants in Sundays @ the Center & Seniors @ the Center, low-cost monthly drop-in workshops, 288 Alzheimer's or dementia patients along with their caregivers participating in Meet Me @ the BBAC as well as hundreds of artists who earn a living by teaching and/or selling their work in exhibits and/or the Gallery Shop/Holiday Shop.