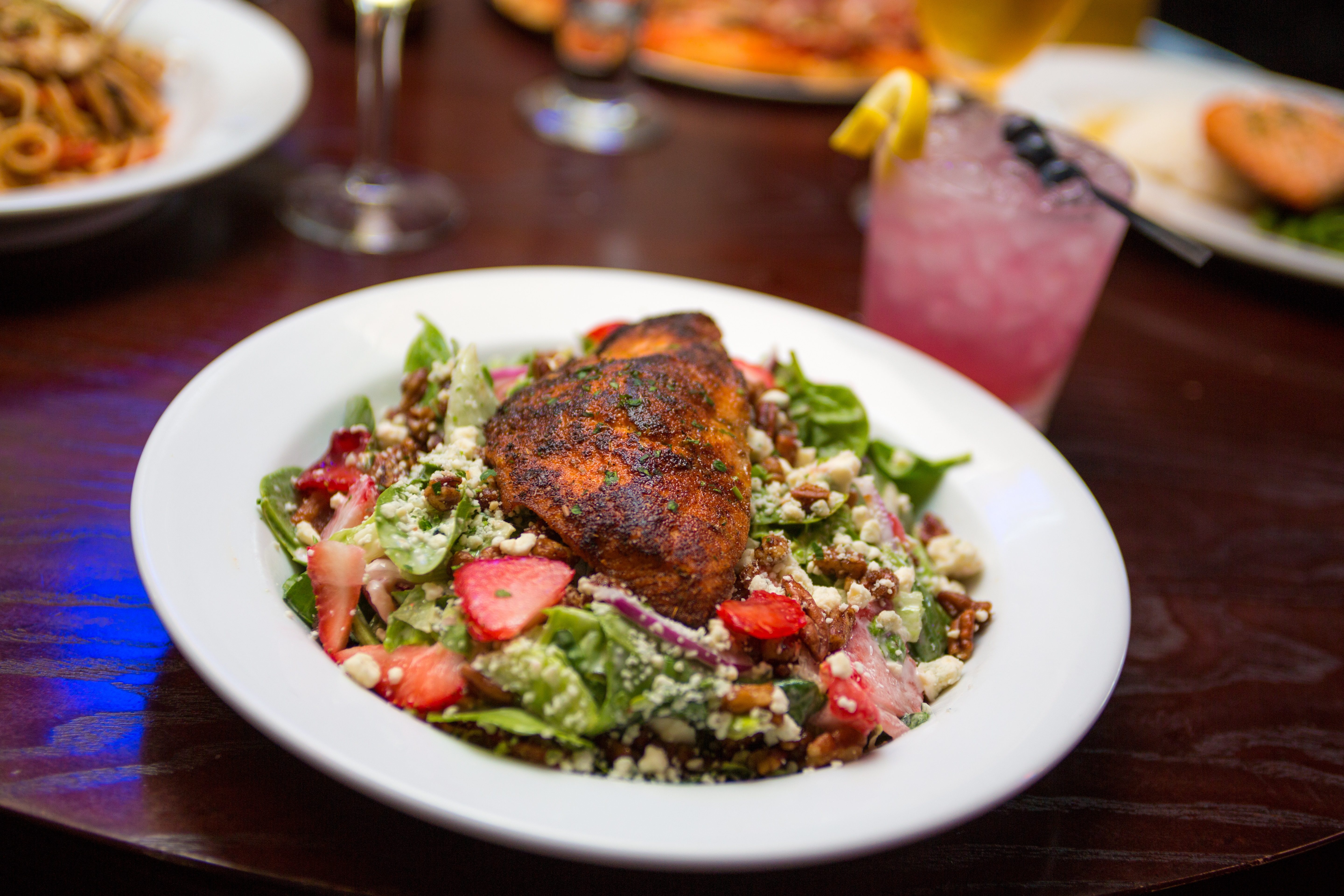 Whether out to eat or dining in this Lent, those who adhere to the Lenten tradition are seeking creative and delicious fish options.
The Rusty Bucket Restaurant and Tavern's location in Bingham Farms offers a variety of fish options that take culinary flavor to another level. Among its signature dishes are the Baja Fish Tacos, the Asian Tuna Wrap, Tequila Lime Tilapia, Fish 'n Chips, Pan Seared Salmon and more.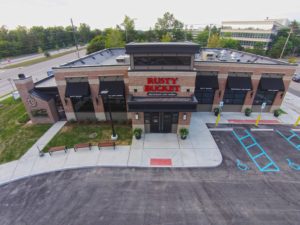 The Rusty Bucket Restaurant & Tavern is an upscale casual tavern restaurant company headquartered in Columbus, Ohio. It was founded in 2002 by president and owner, Gary Callicoat 24 locations in Ohio, Michigan, Indiana, Florida, North Carolina and Colorado.
Blackened Salmon Salad
INGREDIENTS:
5 oz Salmon filet, blackened
1 oz Baby Spinach Leaves
4 oz House Mix-
1 ½ oz Romaine, 1 ½ oz Iceburn, 1 oz Spring Mix
2 oz Strawberries
1 oz Red Onion, julienne
1 oz Blue Cheese, crumbles
1 oz Candied Pecans (see recipe below)
2 oz Honey Vinaigrette (see recipe below)
½ tsp Parsley, chopped
DIRECTIONS: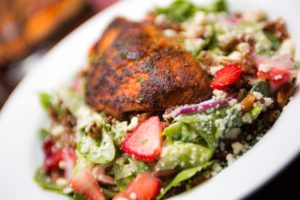 In a mixing bowl place spinach, house mix, red onions, strawberries and dressing. Mix thoroughly and place in a chilled pasta bowl trying to pull strawberries and onions to the top for presentation. Sprinkle with blue cheese and pecans. Garnish salmon with parsley and place on salad. To blacken the salmon, take a sauté pan and heat with 1 TBLSPN of oil until it just begins to smoke. Place on side of the salmon in Cajun seasoning and place in the pan seasoning side down. Once the salmon begins to get a nice crusty from the seasoning flip and finish in a 350-degree oven.
Candied Pecans
Ingredients:
1 cup Pecan Pieces
1/3 oz Butter
1/8 cup Brown Sugar
1/8 cup Worcestershire Sauce
1/8 cup Cayenne Pepper
Directions:
Heat butter in a hot skillet, add pecans and toss to coat. Continue to cook until slightly browned and fragrant. Add brown sugar and toss to coat. Add Worcestershire and cayenne pepper. Cook until all liquid is evaporated and place on a parchment line sheet tray until cooled. When cool to the touch, place in an air tight container until ready for use. Give nuts a good shake to loosen if needed.
Honey Vinaigrette
Ingredients:
4 cups Mayonnaise
½ cup Rice Wine Vinegar
½ cup Honey
½ cup Mirin (a sweet cooking wine found in most groceries)
1 tsp Parsley, fine chopped
1 tsp Salt
¼ tsp White Pepper
Directions:
Combine all ingredients in a mixing bowl and whisk until smooth. Add salt, pepper and parsley. Keep refrigerated.