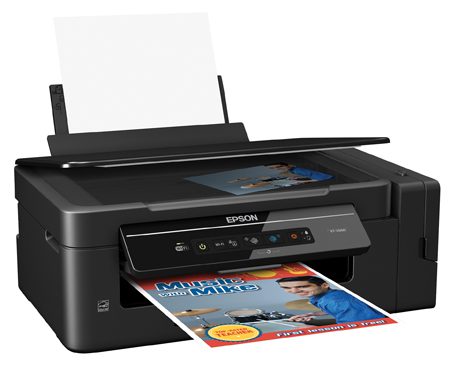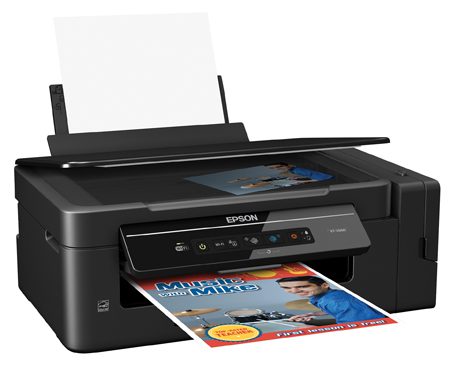 It always happens doesn't it? You run out of printer ink just as you're in the middle of printing that important report at home for the Monday morning meeting with the boss. Thanks to Epson, that isn't likely to happen – at least not for years.
In February, Epson America, Inc. announced the launch of its Expression ET-2650 and ET-2600 EcoTank all-in-one "Supertank" printers. Marketed as cost-effective and convenient printing solutions for consumers and businesses, the Supertank printers feature cartridge-free printing and easy-to-fill, super-high-capacity ink tanks. Up to two years of ink is included in each box (based on average monthly print volumes of about 150 pages). Epson says that's enough ink to print up to 4,000 pages black and 6,500 pages color. (Actual ink yields will vary based on different printing factors, says the firm.)
The EcoTank models, which print wirelessly from tablets and smartphones, are said to be an economical choice for the home, providing savings of up to 80 percent on ink with low-cost replacement bottles.
The Expression ET-2650 EcoTank is available at major computer, office and electronic retailers and online for $299.99. The Expression ET-2600 EcoTank is available online for $279.99. Learn more at https://epson.com/ecotank.
So go ahead – print away and know that you won't run out of ink anytime soon and at the same time, keep those cartridges out of landfills and save some hard-earned cash.