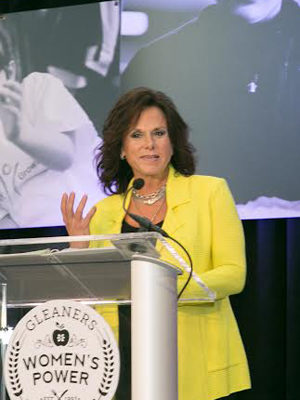 For more than 20 years, the Women's Power Breakfast has brought together some of Michigan's most influential female leaders to focus on a single topic: the lives of hungry children.
In April, the group celebrated its 23rd annual event with Gleaners Community Food Bank of Southeastern Michigan (Gleaners) at Detroit's historic Eastern Market-Shed #3. More than 640 people attended the breakfast, which is part of Gleaners' Million Meal Match campaign.
The campaign's goal is to raise one million meals for hungry children across southeast Michigan during the month of April. A highlight of the morning's program came when longtime Gleaners supporter Mary Beth Morabito offered guests the chance to match her donation of $15,000, and the opportunity to provide the Gleaners BackPack Program to TWO schools for a year.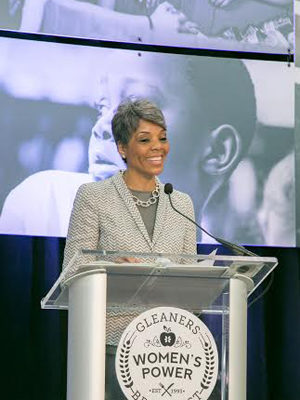 Event co-chair and Rush Group CEO Andra Rush extended a match donation of $20,000. Fellow event co-chair and Henry Ford Health Systems CEO Nancy Schlichting pledged an additional $1,000. The Jaffe Raitt Heuer & Weiss Women's Caucus added another $500. Other Women's Power Breakfast guests also answered the morning's "Match Challenge," collectively, donating an additional $40,000. In total, Morabito's gift and the challenge raised $75,500 to support the Backpack Program at five area schools.
To date, the Gleaners Women's Power events and Million Meal Match campaign have raised more than $300,000 toward Gleaners' goal to provide one million meals to hungry children across southeast Michigan. Gleaners provides needed food through their BackPack, Smart Bites and school-based mobile pantry programs, reaching thousands of children with the healthy food they need to grow and thrive.
The WPB supports Gleaners' Million Meal Match (MMM) campaign, with a goal of providing one million meals to hungry children in southeast Michigan. Normally, one dollar provides three meals, but thanks to Title Sponsor PNC Bank and other generous match donors, one dollar provides six meals for hungry children across the area during the MMM.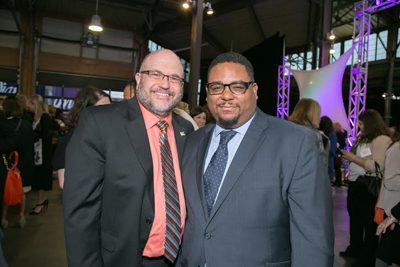 During the school year, more than 300,000 southeastern Michigan children (roughly 48%) rely on free or reduced-fee meals. On weekends and during school breaks, these children are often forced to go without nutritious meals. Last year, the WPB saw a jump in attendance to more than 600 guests and proceeds from the Women's Power events and MMM campaign allowed Gleaners to provide over 1.2 million meals to hungry children in southeastern Michigan. While the economy is growing stronger, unfortunately the need remains high.
For nearly 40 years, Gleaners Community Food Bank has been "feeding hungry people and nourishing our communities." Headquartered in Detroit, Gleaners operates five distribution centers in Wayne, Oakland, Macomb, Livingston and Monroe counties and provides food to 535 partner soup kitchens, food pantries, shelters and other agencies throughout southeastern Michigan. Gleaners collects 34.5 million pounds of food a year and distributes 79,000 meals each day including providing nourishing food and nutrition education to 84,700 children a year. Every dollar donated provides three meals and 93 cents of every donated dollar goes to food and food programs.