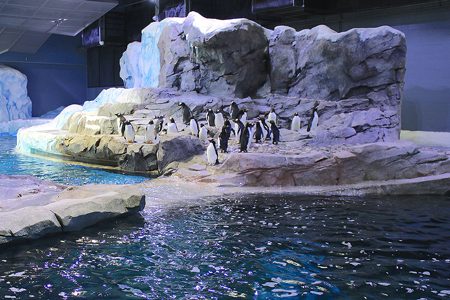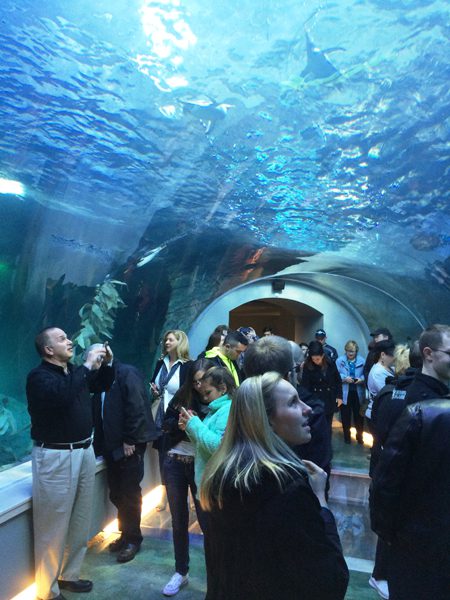 The world's largest penguin playground opened recently at the Detroit Zoo. More than 80 penguins of four varieties housed there will stay comfortably cold year round thanks to a local Michigan insulation company and a unique spray foam insulation.
The zoo's new 33,000 sq. ft., $30 million Polk Penguin Conservation Center opened April 18 after a four-year planning and building process. The aquatic birds (penguins can spend 80 percent of their lives in the water) are in for a treat as the new facility includes a tank that holds 326,000 gallons of water (10 times more than their old home) and allows for deep diving up to 25 feet.
While temps may hover around 70 degrees for visitors winding their way through the 4-D simulation of Sir Ernest Shackleton's ill-fated 1914-15 expedition ship, Endurance, in Antarctica's iceberg littered waters, and through two transparent tunnels that run through the water environs, the penguins on the other side of the glass wall must stay a near freezing 37 degrees at all times.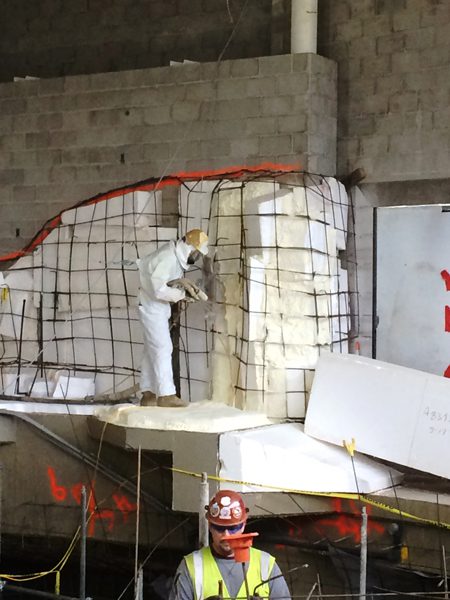 "Everything, including the constant climate, mimics a large tabular iceberg," says Anton Cornellier, president of Stony Creek Services, a Westland-based insulation applicators. "The architect, Albert Kahn Associates, designed an amazing iceberg-like exterior, and Seattle-based designers from Jones & Jones Architects made sure the interior seascape had all the proper features like ice and rocks that we can only really see now that it's complete. It was our job to make sure the insulation worked so the birds stay cold and healthy."
Cornellier says Albert Kahn Associates chose a versatile, spray-in-place, high-performance insulation for the building.
"It was the ideal choice because spray polyurethane foam (SPF) insulation is originally a liquid, so it can be applied to almost any shape," Cornellier said of the the high quality commercial spray SPF InsulBloc® made by NCFI. "It's a liquid when applied, so it fills every crack and penetration in the substrate, then expands and cures in place to create a monolithic envelope. In this case, they were concerned about consistency of temperature and condensation. InsulBloc has amazing R-value, is a water and air barrier, helps with soundproofing, and will last the life of the building."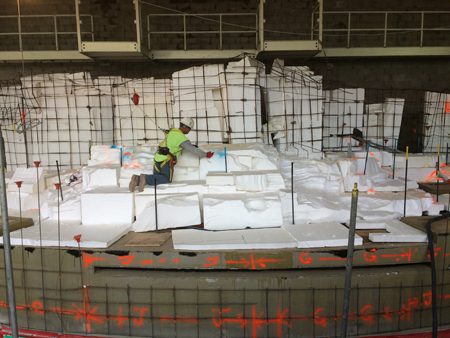 Cornellier says his company spray-applied 2 inches of InsulBloc to the exterior masonry cavity walls of the building then to the display frames in the habitat before a carved concrete stone façade mimicking the rocky terrain of coastal Antarctica was added. The company's part of the job took about a month and was done in phases.
"To see the entire exhibit open and working is just breathtaking," Cornellier said. "It's definitely the way zoo animal habitats should be built and work. That we worked on the largest facility in the world is a real honor for Stony Creek. That it is so beautiful and the penguins have such a well-designed real-world habitat is something I'll always feel good about. I'm sure my family and I will visit the birds quite often."