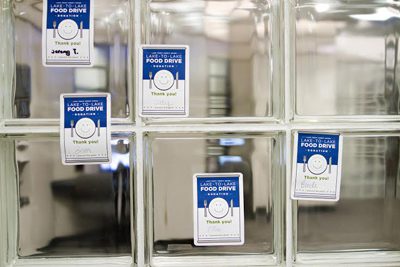 It's amazing what a difference one day can make. Because in just one day, the employees, customers and friends of Lake Trust Credit Union created amazing change for Michigan families.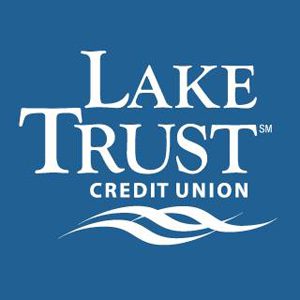 On Nov. 21, every Lake Trust Branch, from lake-to-lake across the state, participated in a unique event. The credit union and its 21 branches throughout the state worked with its community, members and local partners to gather food for Michigan families in need. When they counted up the total, Lake Trust found they had collected 25,000 meals for those families.
It's impressive on all levels. The cooperation. The organization. The generosity. That's because it managed to top last year. In 2013, the Credit Union collected 24,000 pounds of food for Michigan families in need – enough to provide 20,000 meals to families who may have otherwise gone without a holiday meal.
"I can't tell you how grateful we are for everyone's support," said David Snodgrass, Lake Trust Credit Union President and CEO. "This opportunity to help so many families is tremendous. The contributions our communities have come together to make is truly meaningful for Michigan families in need."
Hunger is all around us. 1 in 6 people across the State of Michigan don't know where their next meal will come from. That's 1.3 million people in need of food. As Americans, we throw out 40 percent of our food supply equaling $165 billion, which is enough to feed 25 million people.
"We're extremely appreciative for the time and effort of our local partners, members and communities to make a difference in these family's lives," said Keith Koppmeier, Lake Trust Credit Union Director of Corporate Responsibility. "To be able to pull together like this to reach out to so many is incredible, and it takes all of us."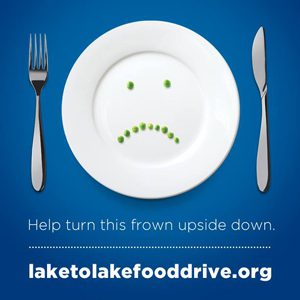 The Lake-to-Lake Food Drive has raised nearly 70,000 meals for Michigan families over the past three years. The Food Drive, as it has been in past years, was given a boost with a 400-turkey donation from FireKeepers Casino Hotel.
In addition to FireKeepers Casino Hotel, Lake-to-Lake Food Drive partners are Greater Lansing Food Bank, Feeding America West Michigan Food Bank, Food Gatherers, Gleaners Community Food Bank of Southeastern Michigan and Isabella Community Soup Kitchen, along with Two Men and a Truck.
The Lake Trust Credit Union Foundation is a 501(c)(3) dedicated to making a difference by volunteering time and resources to Michigan. The Foundation's mission is to bring people and organizations together to create strong, diverse, vibrant neighborhoods through sponsorships, grants and Team Lake Trust volunteerism.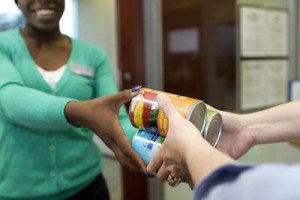 Lake Trust Credit Union is Michigan's fourth largest credit union with branches stretching from Lake Michigan to Lake Huron and Lake Erie. With more than $1.5 billion in assets, Lake Trust provides over 157,000 members with best-in-class products and offers individualized, trust-based member service.
As a community-based credit union, Lake Trust strongly believes in supporting its communities and participates annually in Komen for the Cure in Ann Arbor and Lansing, as well as nearly 100 events and causes annually throughout Michigan. Membership is open to anyone within its 35-county service area.