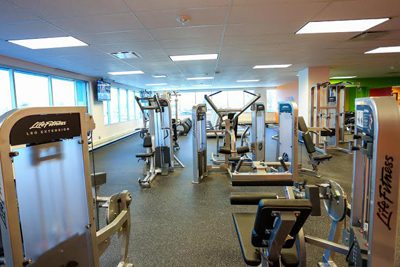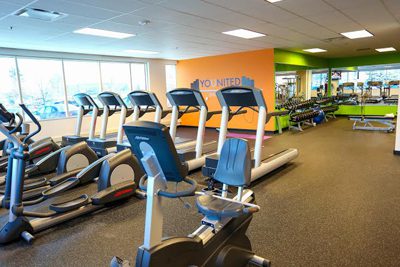 Everyone knows you need to exercise to not only improve your physical fitness, but often to burn off the stress that comes with everyday working life. It's a win-win for body and mind.
But where do you find the time to get buff when you're working a day job? It can be a challenge, especially when you add family commitments and other priorities. Most workers will sacrifice this very important item when trying to find balance between work and real life.
United Shore in Troy gets it. As one of the largest and fastest-growing independent mortgage lenders in the United States, United Shore says the company aims to hire more than 400 new positions in the next 12 months and become a one-stop shop for professionals looking to achieve the top New Year's resolutions.
According to a recent Harris Interactive Poll, the top four New Year's resolutions for U.S. sales professionals are to 1) lose weight; 2) improve finances; 3) exercise; and 4) find a new job.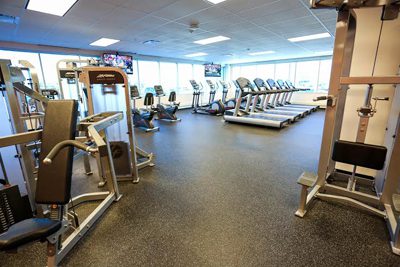 While United Shore provides the amenities to make all four goals achievable – with a state-of-the-art fitness center, wellness initiatives and elite team-member discounts on mortgages and national businesses – it is moving forward ambitiously in its hiring practice, as it ramps up efforts toward its goal of reaching $20 billion in production volume in 2017. The company intends to add 35 new team members each month in 2015.
"As United Shore continues to grow and our team strives to reach bold company-wide initiatives, our team members play pivotal roles in our success," said Mat Ishbia, president and CEO of United Shore. "Every single person in this company adds value to our mission, and as we rev up our business objectives, it's important that we expand our team, as well."
The initiative to hire 400 new team members comes off the heels of a largely successful 2014 – the company's second-best year in company history – as its wholesale division, United Wholesale Mortgage, produced more than $10 billion in sales volume and ranked as one of the nation's top wholesale mortgage lenders.
Founded in 1986, United Shore employs 1,200 team members. In addition to receiving the Cool Places to Work award, United Shore has also been named the "Best of the Best" Overall Company to Work For in Michigan, Top Workplace, and Inc. 5,000 Fastest Growing Company, as well as a National Best and Brightest Company to Work For.