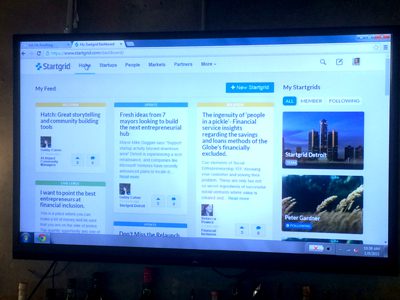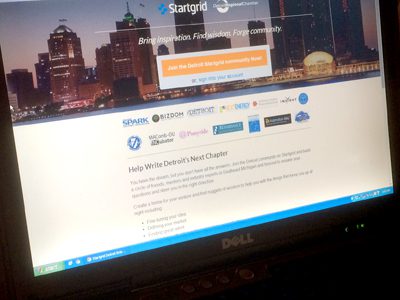 Ever feel like you're an entrepreneur on an island, working alone or wondering who you can call for help or advice?
Welcome to StartGrid. Or, rather, StartGrid 2.0. The community-based project, created through a series of partnerships with the Detroit Regional Chamber, recently rebooted the online meeting place for Michigan's entrepreneurial community. And StartGrid's new features promise to make it even more useful for new startups, mid-growth companies and longstanding businesses.
"When StartGrid launched a year ago, it had some very basic features. … It is purposefully simple so it is easy to use and adapts to the people using it," said StartGrid representative Devon O'Reilly. "What StartGrid is about is creating a community – an entrepreneurial community. The better the community discussion is, the more powerful StartGrid can be."
O'Reilly is the chamber's manager of entrepreneurship and Detroit engagement. He is supervising the Startgrid Detroit community, adding content and features as it grows. There are about 250 people using StartGrid so far since its launch.
Some of the new features include:
• Follow the leader: StartGrid will allow you to sign up to "follow" or keep track of people and businesses using the site. This way, you can get updates whenever they post something. It also helps you connect with them so you can share information and stories.
• "Ask Me Anything." StartGrid sought out "thought leaders" across the region to offer their advice and insights to interested entrepreneurs. Their job in part is to answer questions about things that new business owners or established companies might need help with or wonder about, O'Reilly said.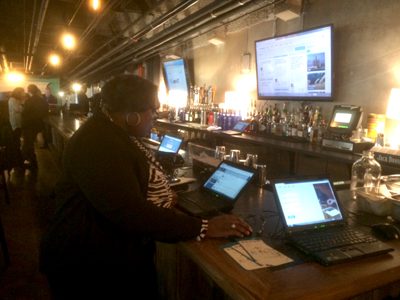 Experts in the "Ask Me Anything" area are: Rachele Downs, vice president of entrepreneurial strategies for Inforum Michigan; Mike Evans, founder and developer of Loveland Technologies; Angel Gambino, founder of Alchemists Collective; David Kirby, owner of Parker Street Market; Amy Peterson, co-founder of Rebel Nell; and Rick Williams, co-owner of Burn Rubber/The Social Club.
O'Reilly emphasized that StartGrid works with not only Detroit-based groups like Ponyride, but its partners are spread across Metro Detroit and Michigan. Other partners include Ann Arbor Spark, Macomb-OU incubator, Michigan Women's Foundation, TechTown Detroit, Next Energy, New Economy Initiative and Bizdom.
He also noted that signing up for StartGrid is the best way to understand its potential. "It's only as powerful as you're able to make it," he said.