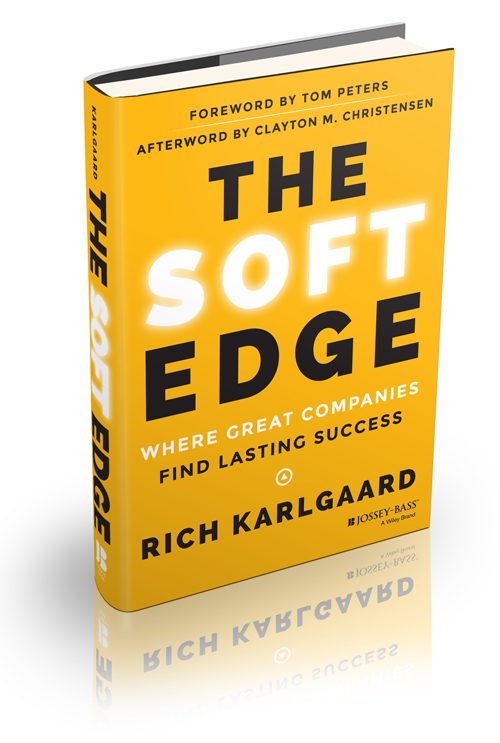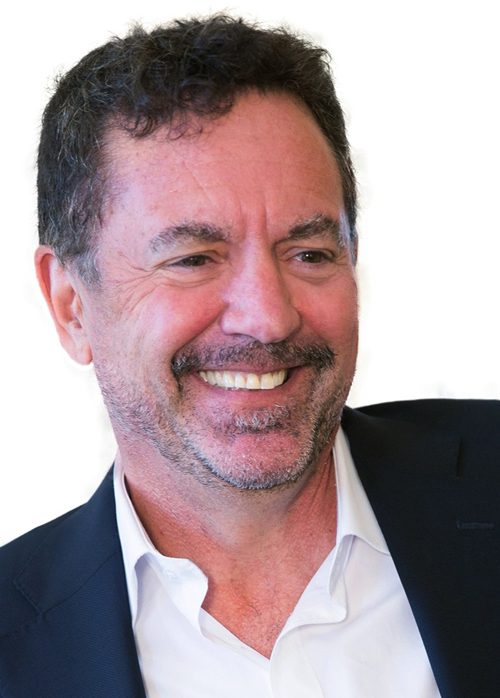 In today's fast-paced culture, sincerity has lost its footing against "cooler" behavior, such as sarcastic Tweets and hipster Foursquare check-ins. But that just might be bad for business.
"Mocking irony, snark, and cynicism are very much in vogue, but they are also toxic to your company's culture," says Rich Karlgaard, author of the new book "The Soft Edge: Where Great Companies Find Lasting Success"(Jossey-Bass/A Wiley Imprint, 2014). "Once cynicism gets a foothold in your culture, it spreads—just like an ill-advised tweet or blog post. You need to proactively fight it."
Karlgaard has both the personal and professional experience behind him. He is the publisher of Forbes magazine, where he writes a column, "Innovation Rules," known for its assessment of business and leadership issues. Karlgaard is also a serial entrepreneur, having co-founded Upside magazine, Garage Technology Partners, and Silicon Valley's premier public business forum, the 7,500-member Churchill Club.
Fitting "the strategic power of trust" into your company's culture might be the smarter thing to do, Karlgaard argues. It creates stronger groups, performance, credibility and resilience, he says. And here's how you can do it:
1. Know that trust has two dimensions: external and internal. First, there's the external trust between an organization and its customers: Will a company stand behind its products? If something goes wrong, will they do the right thing? The second dimension is the internal trust between employees, managers and top-level management. Do leaders keep their promises? Can employees speak up without censure? Do people have each other's back (or stab them in it)? Generally, what's true externally is also true internally.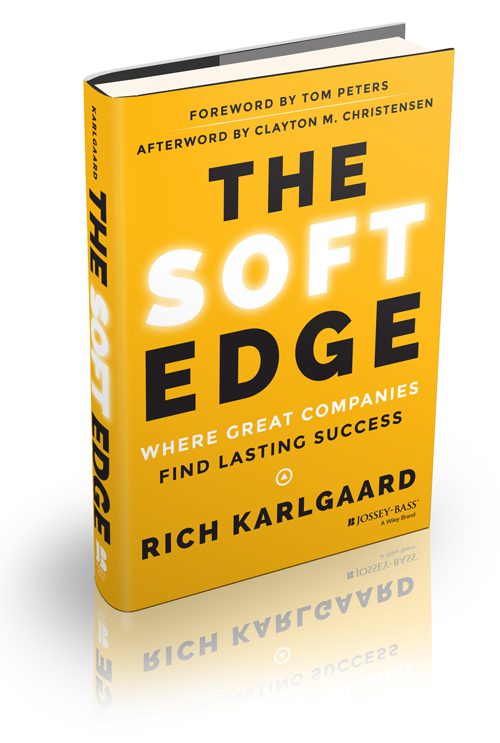 2. Get clear on what a culture of trust and earnestness looks like. No doubt your employees have (probably very strong) opinions on trust within your company and where they'd like to see improvements. Hold a companywide summit where everyone can share those opinions and include an anonymous component like a suggestion box or survey. Get everyone's input, from the C-suite to the custodian. Your goal should be to pin down exactly how a culture of trust translates to leader and employee behaviors.
3. Then, get the "rules" in writing. Put the results of your trust summit in writing and ask all employees to sign this document. It should spell out actions like, "I will not badmouth customers," or, "If I have something to say to an employee, I'll say it to their face." Some companies have even gone so far as to prohibit blind cc'ing in order to promote a culture of trust.
4. Let only "Boy Scouts" lead. (And Girl Scouts too, of course!) People will emulate leader behavior, whether it's good or bad. It's just human nature. Leaders who roll their eyes when a certain customer calls are giving permission for employees to be similarly disrespectful. Complain about your boss in the break room and you can expect to overhear your own team making fun of you as you approach the water cooler. The key is to hire and promote leaders who truly do live the values your company espouses.
5. Never lie or hide the truth. There are many things you're thrilled to share with your employees. "Our customer satisfaction scores are 15 percent higher this year!" Or, "Our first quarter profits exceeded our goal!" Yet there are other things you might not be so eager to share, like, "We're going to have to downsize," or, "There aren't going to be any raises this year…and by the way, we may have to reduce your benefits." Tell them anyway, says Karlgaard.