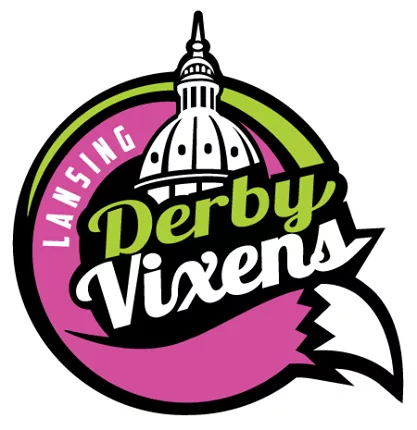 So, Ryan Knott, you've won first place in the Staples' "Make Your Idea Happen" contest…what are you going to do with $15,000?
The coach of the Lansing Derby Vixens plans on using that money to bring better roller derby to Lansing, primarily in the form of new facility infrastructure, fitness equipment and lockers, Knott said. More importantly, the money will continue to build on the "Love Lansing" (#lovelansing) movement, which aims to boost the city as a place to live, work and play.
The Staples grand prize of $25,000 went to When Pigs Fly, a storefront in Ohio that raises money for families dealing with terminal illnesses. Second place went to Little Hat Workshop, a Connecticut business that creates beautiful hats for cancer patients who refuse to sacrifice style during their treatment.
The remaining finalists – which include Michigan companies McClary Bros. of Ferndale and Love Delivered from Home in St. Clair Shores – receive $5,000. McClary Bros. is a business based in the Rustbelt Market that sells drinking vinegars and shrub sodas. Love Delivered From Home creates care packages for college kids that includes food, healthy snacks and everyday items such as cleaning products.
The Lansing Derby Vixens is the city's original women's flat-track roller derby league that started in April 2010. Knott works with the skaters to build a positive, hard-working environment that has a sense of camaraderie and community.
"Most people in Michigan have a team near them. We can all support our local teams," Knott told Corp! when he was named a Top 10 finalist in the contest. "All of the teams are volunteer run. We're all grass roots. They need community support. Everybody's out there trying to make Michigan the kind of place people want to live in."
The Staples "Make Your Idea Happen" contest is a competition where entrepreneurs shared their big ideas for a chance to receive all the products they need to bring their business to life.