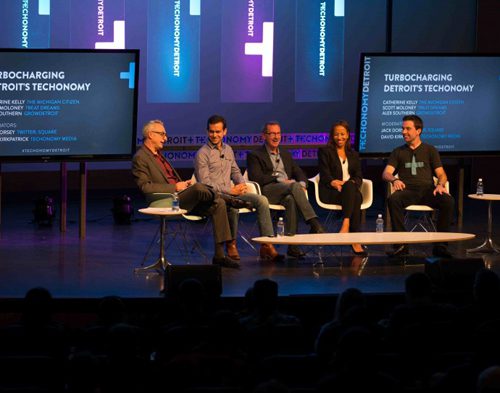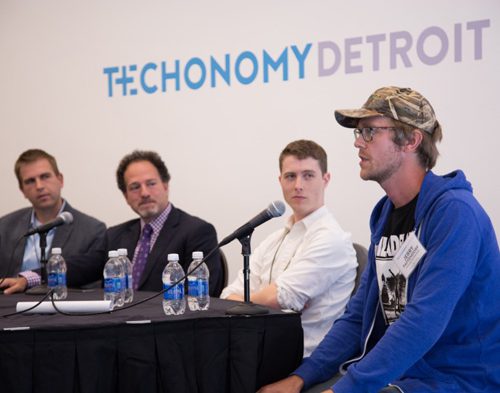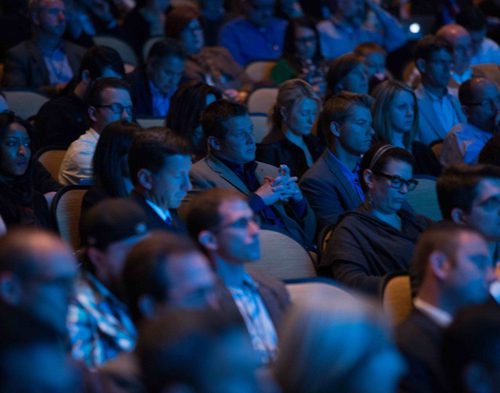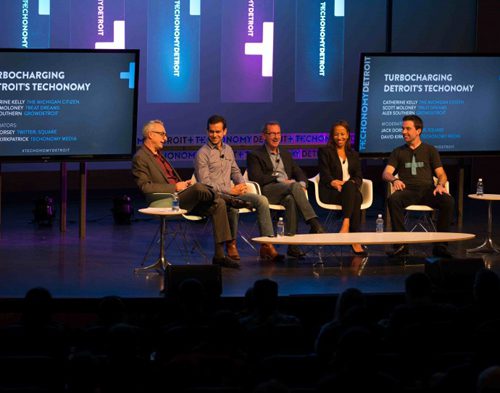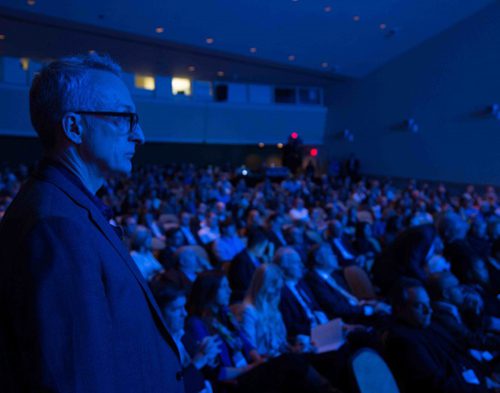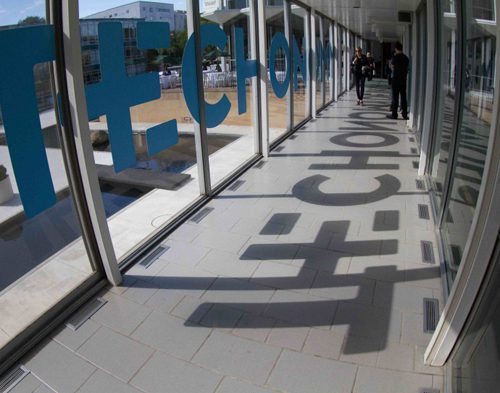 For David Kirkpatrick, the third time is definitely the charm for his Techonomy conference in Detroit. Why? Because he sees the city, its prospects and its relationship to technology growing stronger every year he's been coming here.
And that's awesome news for the city, the state and the region. Because having a conference such as Techonomy Detroit allows new conversations, friendships and partnerships to develop. It spurs innovation. It creates ideas. It strengthens bonds. And, most of all, it tells the world that Detroit and Michigan are open for business, investment and new growth.
"We think it's (a conference) for anybody – whether you have a business in Detroit or work with Detroit. You'll take away things that will help you right away," Kirkpatrick said in a telephone interview this week. "This is our third year – we've learned a lot. We get better at it every year. And we've come to love Detroit more."
A little bit about Techonomy Detroit. The conference, which is now in its third iteration, will take place Sept. 16 at Wayne State University. Its goal is to host a series of conversations through panel discussions and the like about how technology can boost U.S. economic growth, job creation and urban revival. In specific, it centers on each host city, allowing the speakers to go into deep dives about Detroit and the state.
The speakers who are on tap for this one are outstanding. They are the thought leaders in many cases in their individual field, so that's cool. But what I really love about this conference in particular is that I'm learning about their fields for the first time and these are areas that generally are about to pop. They're up and coming. They're so new that it's exciting to be on the cutting edge of what's next. They're the big dogs in business, technology, government and academia. And they're driving our collective future.
"It's a packed program with an incredibly diverse group of speakers," Kirkpatrick said. "And they interact in creative new ways. For example, we're very proud that Detroit CIO Beth Niblock will interview Jack Dorsey, Founder of Twitter and Square. Jack himself is excited about it he wanted to meet Niblock, a legendary urban technologist. Jack feels Square came out of his own obsession with his love for cities, much like Niblock."
Kirkpatrick himself will moderate a discussion on what's happened to the American Dream with former Skillman Foundation CEO Carol Goss, AFL-CIO Treasurer Elizabeth Shuler and Philip Zelikow, White Burkett Miller Professor of History, University of Virginia. Zelikow is a "real policy guru now working full time on this issue, trying to understand what happened to the American Dream…There's the question, but there's no real answer."
Later in the day, David B. Behen, the state of Michigan's Chief Information Officer, will speak on the topic of "Open Data" and open opportunities. He'll be joined by Alex Alsup of LOVELAND Technologies and others to talk about how all of these measurements and evaluations being done can create innovations, value and speed progress within government for cities and their residents.
Behen, who also is director of the Department of Technology, Management and Budget for the state of Michigan, said he is excited to speak and attend the event. He believes that big data is a boon for Michigan and Detroit in specific – it allows for better services to arrive faster. Before joining the State of Michigan, Behen cofounded a software company and served as a vice president and CIO of its parent corporation. He previously worked as CIO and deputy administrator of Washtenaw County.
"It's a great event with great speakers, and that's something that Detroit needs. It's something that the state of Michigan needs," Behen said. "People will be blown away when they realize what's happening out there. … We're (as a state) in the customer-service business in a lot of ways, and I think big data is a game changer for us. It's about being more efficient, more interactive and proactive."
Lest you think it's all about rose-colored glasses, Kirkpatrick said there are skeptics on board. He points to panelist Andrew Keen, author of the book, "The Internet Is Not the Answer" and host of "Keen on" on TechCrunch.
"It is not a book that I would write but he's a serious skeptic about what's happening at all of these internet companies. He's a real British intellectual questioner. He's a super dynamic presenter as well," Kirkpatrick added.
Having the event in Detroit is huge as well. It gives light to our huge issues but also to the city's huge opportunities. Techonomy puts it this way: "Detroit's travails symbolize issues faced by many American cities and to some extent the entire country. But this is also a city energetically seeking to revive itself. … There is no better place for a conversation on how our national priorities must change in a technologized economy. And as we learned the past two years, the Detroit community is committed to creative problem solving in ways few outsiders can appreciate. Extraordinary energies and opportunities are being unleashed."
Kirkpatrick says Detroit is the ideal spot for this conference again this year because there is such interest – in everything under the sun.
"We do it for people who care about ideas and keeping themselves up to date on the very rapid changes that surround all of us. In Detroit. In the United States. In the world. It's all being transformed by technology," Kirkpatrick said. "Technology has almost endless ramifications across literally everything we do in business, policy, government, our personal lives. It's a little bit crazily big picture the way we look at things, but people who are big on ideas find it very gratifying."