There are many reasons Kim Bode loves her office, where she operates 834 Design & Marketing, a integrated communications agency  in the historic Grand Rapids Furniture Building in Grand Rapids.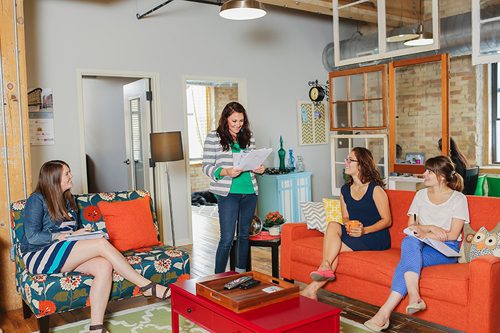 It starts with color. And lots of it. There's the amazing orange couch in what Bode calls the "living room," or the area where they typically meet with clients. That's located near the lime green rug. Oh, and there's a bright red coffee table if you need to set down your drink. And if you're afraid of florals, you're probably not going to be comfortable here.
"We'll sit together (as a staff) in that area with any dogs that are in the office that day. We'll chat over a cup of coffee there. I think it really helps us work together," Bode said.
Then there's the homey atmosphere. As Bode puts it, "In communications, the hours are long, so we have a laid-back kind of environment." That means soft couches, plush chairs and soft touches like plants, decorative accents and owl-shaped pillows.
Another great aspect is the fun artwork. There are photographs of the staff together. There are funny phases about eating cake for breakfast – because that's another way work gets done around 834 Design, Bode laughs. And there are signs all around that spell out what the company stands for – everything from the numbers that make up its unique name to a poster advising people "You don't have to be crazy to work here; we'll train you" to cards from clients and friends.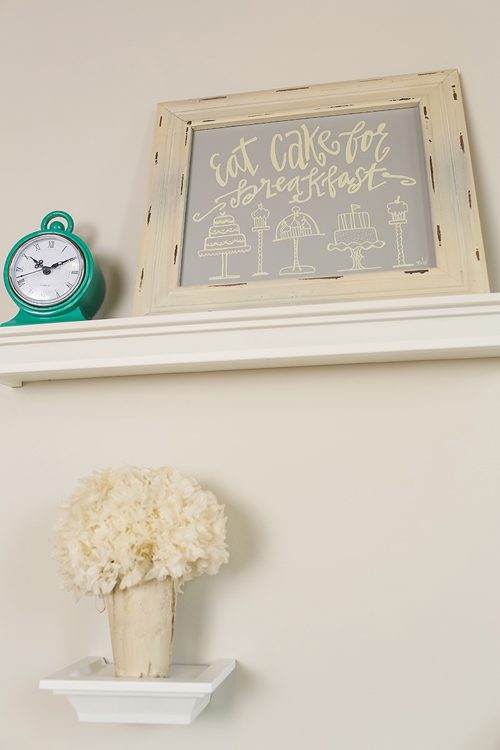 "We all designed the space together," Bode said of her employees. "We encourage people to be creative and do what works for you."
Every project manager, for example, has her or her own office. "Each one was given a budget for their own space. They know best about what kind of environment they are productive in. It works for them but it still works for the rest of the office because we've all incorporated that same homey feeling."
The brainstorming room is where everyone comes together to talk, so there's a giant white board that takes up the entire wall. However, every office also has its own chairs so that impromptu meetings can occur anywhere or at any time. That's because you never know where collaboration or inspiration will hit, Bode said.
"We wanted each person to decide what the best fit was for their meetings," Bode said. "We wanted these off-shoot spaces that would help create that mood. … Every day is different with what we do, so we tried to create these spaces in the office that worked depending on what you're working on that particular day."
They also went out of their way to balance the new with the old. So while there might be smart boards and high-tech accessories all around, there's also a chandelier in each office as well as the kitchen.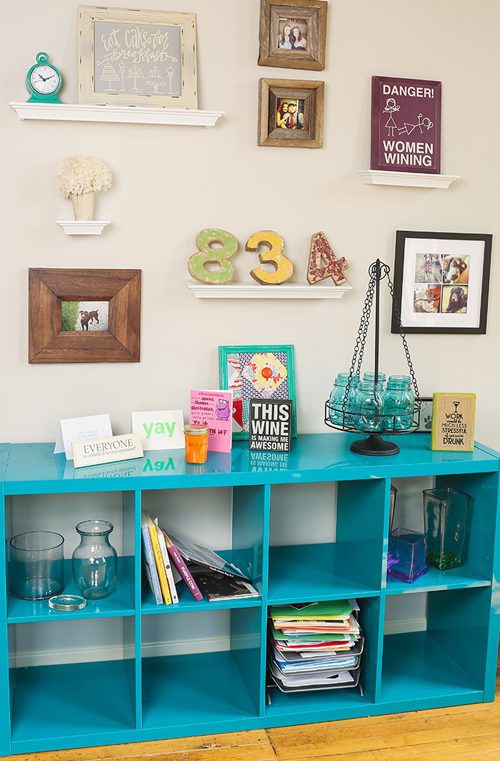 "We found the chandeliers in antique shops and rebuilt or refinished them. It was a labor of love," Bode said. "We get the furniture from all sorts of places – online, retailers around town, antique stores. When we get the furniture (in the mail), we all sit around put it together ourselves."
834 Design & Marketing is what Bode describes as a young, growing communications and design firm. It is located at 560 Fifth St. NW in Grand Rapids, a city that is enjoying a renaissance and influx of investment (kinda sounds like quite a few cities around Michigan these days!).
Some background on 834 Design: Bode is the Principal of 834 Design, which came about from her passion for communications and more than a decade of experience in strategic planning, marketing communications, public relations, event planning, and community outreach.
A graduate of Grand Valley State University, Bode received her degree in communications and then began working as the Director of Marketing for the GVSU-affiliated start-up, the West Michigan Science and Technology Initiative.
The firm began in 2008 with just Bode, working from her then-home, whose address was 834. These days, she has the help and companionship of four full-time people and several summer associates, who work together to serve the 20-plus clients the firm is proud to serve.
Bode said that 834 Design & Marketing does just about anything its clients need within the realm of marketing, design, and public relations. Besides online content, client campaigns often include branding, graphic design, event planning and coordination, global marketing, advertising, and community relations.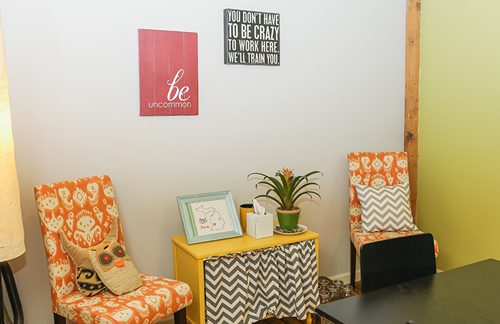 Lately, the firm has been enjoying a lot of attention for its good work. Bode is a two-time Grand Rapids Business Journal "Forty under 40" nominee and was profiled as one of Grand Rapids Magazine's Influential Women. In addition, she is a graduate of the Center of Community Leadership's "Inside Grand Rapids" program, a 2009 and 2013 Athena Award nominee and most recently graduated from the Grand Rapids Chamber and Huntington Bank's Rising Women Leaders program.
However, that doesn't mean she takes all of the credit for 834's success. Hardly. She believes firmly that her company's growth is the result of having good people around her – both as clients and as her employees and friends.
"Our focus is really our clients and the firm is larger than myself or my name," Bode said. "We're a team that's all growing together."