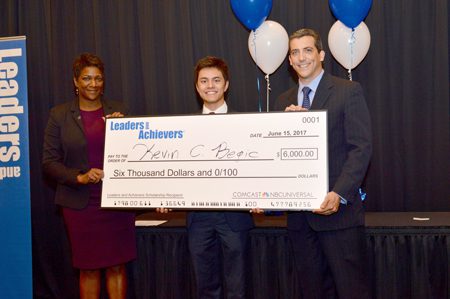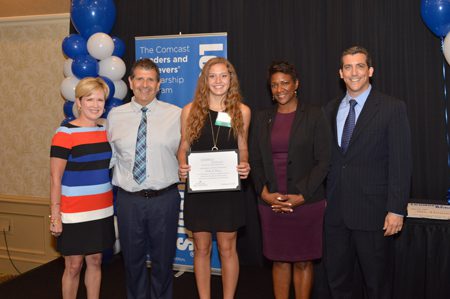 How do you ensure young minds expand and grow? You invest in them, show concern for their future and do what you can to enrich that talent.
That is what the Leaders and Achievers Scholarship Program tries to do annually. This year, Comcast NBCUniversal awarded approximately $99,000 in scholarships for the 2017-18 school year to 93 Michigan students as part of its annual Leaders and Achievers Scholarship Program.
The program, funded by the Comcast Foundation, is a one-time, $1,000 scholarship awarded to the best and brightest high school seniors for their community service, academic performance and leadership skills.
"Our Leaders and Achievers Scholarship winners exemplify leadership and are committed to academic excellence and community service," said Tim Collins, Comcast senior vice president. "We are honored to recognize their achievements, and excited to support them as they continue their educational journeys."
Comcast recognized the students at a special event held recently at Crowne Plaza Lansing West. The recipients each received $1,000 scholarships. One student, Kevin Begic, a resident of Taylor and student at University of Detroit Jesuit High School and Academy, was selected to receive an additional $6,000 Comcast Founders Scholarship, instituted in honor of Ralph J. Roberts, Founder and Chairman Emeritus of Comcast Corporation.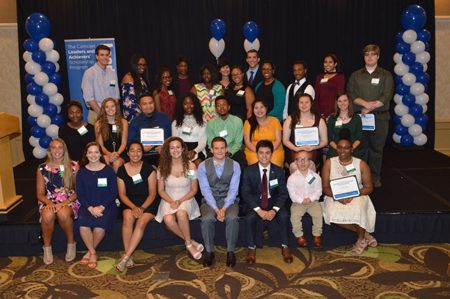 Additionally, Comcast recognized recipient Shelby Ankney of Vandercook High School and her volunteer organization, Big Brothers Big Sisters (BBBS) of Jackson County, with a donation of $500 in honor of her community service. Shelby has donated more than 140 hours to BBBS as a "big" sister. Executive Director Anthony Hollow was on hand to accept the donation and certificate.
The Comcast Leaders and Achievers Scholarship Program provides scholarships to students who strive to achieve their full potential, who are catalysts for positive change in their communities, who are involved in their schools, and who serve as models for their fellow students. The philosophy behind the program is to give young people every opportunity to prepare for the future and to engage them in their communities. The program also demonstrates the importance of civic involvement, and the value placed on civic involvement by the business community.
This year, the program will award more than $2 million in scholarships to more than 2,000 students across the country to help them pursue higher education.
The Comcast Foundation was founded by Comcast Corporation in June 1999 to provide charitable support to qualified nonprofit organizations. The Foundation primarily invests in programs intended to have a positive, sustainable impact on their communities. The Foundation has three community investment priorities—expanding digital literacy, promoting service, and building tomorrow's leaders. Since its inception, the Comcast Foundation has donated more than $195 million to organizations in the communities nationwide that Comcast serves.