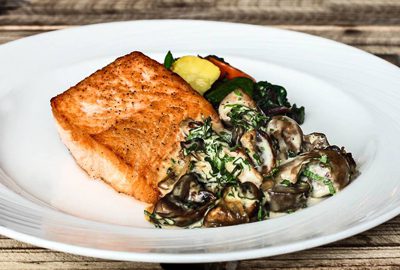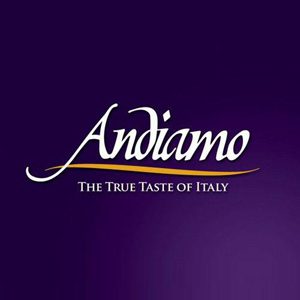 Let's face it – winter in Michigan is long and colder than ever this year. So a little taste of spring combined with a beautiful plate that satisfies the eyes and stomach is in order right about now.
Andiamo's culinary team had a tasty idea – they created a new Coastal Cuisine menu that features sea scallops from Georges Bank, lobster from the coast of Newfoundland or cold-water Scottish salmon. The limited-time menu is available for lunch and dinner at all nine Andiamo Restaurants through April 4.
Andiamo Founder and CEO Joseph Vicari knows what it takes to build a Restaurant Group based on three simple Italian principles – great food, great family, and great zest for life. Over the past 26 years, Vicari has developed nine Andiamo Restaurants which have redefined Italian dining in metro Detroit.
If you want to try to cook up one of its inspired dishes at home, Andiamo's shared this recipe for Scottish Salmon. It has pan-roasted fillet, leeks, wild mushroom, basil crème and chef's vegetables. Can you feel those warm breezes, yet?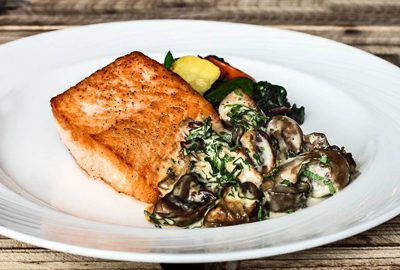 Andiamo Scottish Salmon
Serves 4
Ingredients:
24 oz farm-raised salmon
salt and pepper to taste
2 oz high-gluten flour
2 fl oz extra virgin olive oil
1 lb wild mushrooms
4 oz chopped leeks
1 tsp minced garlic
4 fl oz Chablis wine
6 fl oz heavy cream
4 fl oz chicken stock
1 tsp dried basil
¼ cup fresh basil
1 tbl unsalted butter
• Divide the salmon into our equal portions. Season each filet with salt and pepper. Lightly dust (the flesh side only) with flour and shake off the excess.
• In large oven proof skillet, heat the olive oil. Sear the salmon fillets floured side down until golden brown. Flip the salmon carefully and add the leeks. Saute for one minute, then add the garlic and wild mushrooms. Saute for one minute more, then deglaze with the white wine. Reduce by half then add the heavy cream and chicken stock. Add the dry basil and lightly season with salt and pepper.
• Place in 350 F oven and cook for 5-7 minutes until the salmon is cooked through and the sauce. The salmon will be firm to the touch and will read 145 F on a digital thermometer. Remove from the oven and add the fresh basil. Check for seasoning and add salt and pepper as needed.
• Serve right from this vessel with your favorite starch and/or vegetable.