When Michigan's footprint in digital, science or technology is brought up, the word "innovation" is inevitably mentioned.
But that is by necessity. Innovation is at the very core of these impressive, award-winning companies. They have worked diligently, some over the past few years and some for decades, to create company cultures seeped in that word.
These impressive companies have worked diligently, some over the past few years and some for decades, to create company cultures seeped in that word.
Take Open Systems Technologies (OST) for example. From the newest hire to current employees to Jim VanderMey, the firm's chief innovation officer and co-founder, the Grand Rapids company looks to create a culture that values creativity and innovation. The entire staff looks for opportunities where everyone can contribute.
Just a couple of years ago, OST even went as far as developing a business initiative called "OST Inventions" where its employees can present their ideas that might drive IP or be an area that the company itself can innovate around. In its collective opinion, innovation is not a "top down" mentality – it is all hands on deck.
Creating an environment where innovation, internal entrepreneurism and exploration are encouraged and embraced is a commonality among this year's DiSciTech winners.
Detroit Labs has two of what it calls internal development programs aimed at creating new projects that positively impact employees and clients.
"With these structures we are able to explore and innovate on our ideas in a safe and supportive environment and bring that learning and cutting-edge technology experience to bear on our client projects," CEO Paul Glomski said.
The two are Hack Days and Lab Time. In Hack Days, Detroit Labs' developers are given time to work on internal technology projects that Glomski said "explore and push the boundaries of technology" from building prototypes with beta iOS releases to hardware hacking. One of the key components of this program is demoing what you have accomplished to the rest of the team, Glomski said.
Lab Time projects are internal projects Detroit Labs fund alongside the rest of its services work that solve problems of interest to the company. They also are potential spin-off businesses in their own right. The Detroit-based company has released a number of apps as a result of its Lab Time activities, Glomski said.
These companies also have strong technology investment. For Grid CEO Paul Tibbert, having the right tools for his employees allows them to communicate across time zones.
"With offices across the United States, we're able still, through the use of technology, to collaborate closely and promote the water cooler type dialogue that breeds powerful teams and relationships," Tibbert said. "However, with an office in Hawaii, we stay away from any banter about weather."
In Macomb County, one example is the new COMTEC program. The County's Communications & Technology Center combines the operations of four county agencies — the Sheriff's Office, the Department of Roads, Emergency Management, and Information Technology — all under one roof, along with a handful of municipal police, fire and emergency medical services dispatchers.
According to Macomb County Executive Mark Hackel, COMTEC represents the best example of this currently by bringing together public safety, emergency management, infrastructure, and technology in a space where their collective energies can bear the fruit of success.
"Already we've seen the benefits of this in our emergency response efforts and improvements in our infrastructure and technology environments," Hackel said. "We do not accept the adage that 'This is how it's always been done' and instead encourage new ideas that will help us improve service, lower costs, and keep ourselves current with technology advancements."
All of this growth comes with challenges, especially in areas such as human resources. Blue Sphere Solutions CEO Chris Hashley said that finding the right employees is essential to making his business grow.
"Employees are the cornerstone to all companies in the information technology field, ours is no different. We seek excellence in those we employ, and once they are on-board, continue to develop their skills into perpetuity," Hashley said.
And, sometimes, companies like Grid that help build other businesses find they also need those same skillsets to handle their own growth. "Our challenge is the same challenge facing many of our partners: ensuring scalability. Grid is growing, so we're working hard to build our team and business processes efficiently," Tibbert said.
DIGITAL
Tech Twurl
East Lansing
www.techtwurl.com
Owning a smartphone, tablet or other digital device has become ubiquitous in this day and age. But it also creates a problem – what do you do with that same device when you upgrade or want to make a change? That is where East Lansing's Tech Twurl comes in. The company has spent the past four years finding new homes for viable electronics ranging from iPads to digital cameras to calculators. Tech Twurl takes your electronic device and gives you a set of questions to answer regarding the product's physical features; once you've answered a few simple questions, it calculates the price using the condition of your product and several other factors. Its sophisticated algorithms help automatically determine a suitable price based on market value. So rather than leave that old GPS sitting in dust on the bookshelf, Tech Twurl puts it in the hands of the people who want it and puts money in the pockets of those who do not.
Detroit Labs
Detroit
www.detroitlabs.com
Detroit Labs is a software-development company with a specialty in developing apps. But the Detroit-based group of developers like to describe themselves as innovators who "live and breathe technology," according to the company's website. CEO Paul Glomski said renowned clients such as Chevrolet, Domino's, DTE Energy and Biggby Coffee have come to Detroit Labs to build highly desirable mobile experiences that are on time, on budget and drive results. "Organizations are increasingly finding that the customer experience can be the difference between a repeat customer and one who chooses a competitor's services. Many companies are enhancing the customer experience – and, in many cases, making interactions easier and more streamlined – by designing and deploying beautiful, intuitive mobile apps," Glomski said.
Push 22
Pontiac
www.push22.com
Just as its name describes, Push 22 aims to drive businesses forward with smart, creative solutions to their marketing and business challenges. PUSH 22 is an integrated marketing communications agency that provides a strategic thinking and implementation for clients in a variety of industries, including automotive/manufacturing, information technology, residential and commercial building, health care, and professional and financial services. PUSH 22 provides branding, advertising, new media solutions, public relations and investor relations.
KDN Videoworks Inc.
Madison Heights
www.kdnvideo.com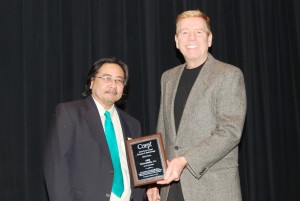 Identifying a company's key messages and coming up with new ways to showcase those messages is the driver behind KDN VIdeoworks Inc. The Madison Heights-based business describes itself as a "one-stop shop" for broadcast television, live shots, mobile television studios, corporate videos, post-production services and more. Its staff works fast and effectively, providing live as well as taped live shots in a variety of formats. Its large studio space as well as its satellite truck means KDN Videoworks can handle every part of the broadcast, whether it is uplinking, finding a camera crew, helping with makeup or catering as well as setting up satellite time.
DTE Energy
Detroit
www.dteenergy.com

DTE Energy Co. is a diversified energy company involved in the development and management of energy-related businesses and services nationwide. Its largest operating subsidiaries are DTE Electric and DTE Gas, providing services to more than 3 million residential, business and industrial customers throughout Michigan. Although it has a century of experience, DTE Energy is always looking for new ways to serve its customers to save money and energy. To that end, DTE Energy is in the midst of helping Michigan develop a comprehensive, long-term energy policy for the state, all part of Gov. Rick Snyder's hopes of planning Michigan's energy future.
MITechNews.com
Ann Arbor
www.mitechnews.com

Mitechnews.Com is a Web portal site that features stories, information and events listings about Michigan technology companies and entrepreneurs. Mike Brennan, founder of Michigan News Network, serves as the editor and publisher of Mitechnews.Com, a position he has held since 2000. The longtime journalist provides video and audio webcasting, has a statewide radio show and newsletter as well as audio and video podcasts as part of the site.
Engage 360
Ann Arbor
engage360.me
Most people go to the Internet when they are thinking about buying a product. Making sure businesses show off their best side to potential and repeat customers is the bread and butter of Engage 360. The Ann Arbor-based company does a range of photography services from head shots to architectural images to panoramic shots. Its real-estate services include full 360-degree spherical images that create one-of-a-kind virtual tours that are layered over a floor plan to give buyers a top-of-the-line experience. Engage 360 also has developed movable images for online stores, allowing customers to see a product from every angle.
Interpreter Education Online
Hamtramck
site.interpretereducationonline.com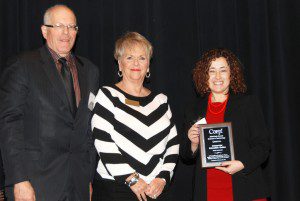 Interpreter Education Online is a Web-based training program for medical and legal interpreters. Based in Hamtramck, IEO was developed in 2009 in response to the increasing demand for language-specific and online interpreter training. IEO has become an industry leader in online interpreter training, offering more language options for its legal and health care interpreting courses and tests than any other training provider. Languages offered include Albanian, Arabic, Cantonese, English, French, Haitian-Creole, Hmong, German, Korean, Mandarin, Polish, Portuguese, Russian, Spanish, and Vietnamese. Technology allows reaching students from across the globe. "Our online courses allow anyone with an Internet connection to take part in our training. Furthermore, Skype allows us to administer testing in real time to anyone in the world," said President Jinny Bromberg.
Identity
Bingham Farms
identitypr.com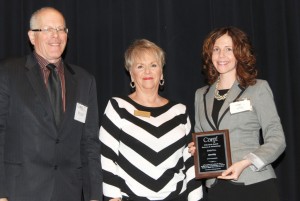 Identity is an integrated public relations company driving strategic communications programs for a diverse portfolio of clients across the United States. Founded in 1998, Bingham Farms-based Identity provides expertise and continuity of message through the areas of brand strategy, media relations and marketing, social media and creative design. Its goal, said CEO Mark Winter, is to build and deploy strategies that educate, create awareness, drive credibility and engage audiences. By focusing on these areas, its staff brings an innovative approach to its clients, Winter added. "Whether a client engages with one of our specialty areas or our entire scope of integrated communications services, every engagement with Identity provides access to all our expertise, creativity and professional resources," Winter said.
Blue Sphere Solutions
Grand Rapids
www.bluesphereinc.com

Blue Sphere Solutions is a division of C/D/H (acquired in October 2014), and serves as its software products development extension. Blue Sphere Solutions helps its parent company provide technology and business consulting. For example, Blue Sphere Solutions offers clients solutions such as QuickTix, which helps employees with time-entry and tracking throughout the workday, giving more accuracy and reliability to customers. "It impacts employee well-being by only having to do a quick scan and submission as the final task of their work week, rather than having to re-construct each slice of time throughout the week," said CEO Chris Hashley.
Grid LLC
Troy
workwithgrid.com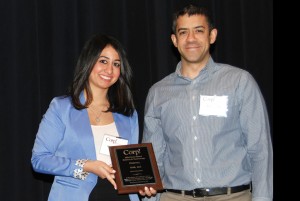 Grid offers a multi-layered approach to helping its clients become power players. At its core, said CEO Paul Tibbert, the Troy-based business partners with companies "at pivotal moments in their stories. We believe scale is equal parts growth and efficiency." Grid uses a holistic approach of looking at all parts of its clients' companies, knowing that a complete review of the top and bottom lines, Tibbert said. "Through business, marketing and technology planning and execution, we've been proud to be part of our clients success stories," he said. Grid looks at business strategy, branding, marketing, custom software as well as Web and print design to build the company and help it find new customers throughout its growth.
Pixo Group
Southfield
www.pixogroup.com
Playing games and doing it well is a skill set that is high in demand at Pixo Group. The Southfield company's team is the ultimate group of gamers, using their experience to provide "complete mobile solutions" that help brands tell their story through games and mobile Apps. Pixo Group began as a video-game studio in 2009, taking advantage of Michigan's tax credits to do exactly that. The company quickly moved into mobile gaming, and that shift combined with its talented Detroit-area employee pool and proprietary development process made Pixo Group highly competitive. Its scalable platform for mobile app development provides the foundation for dynamic, content rich and cost-effective solutions for marketers that range from startups to Fortune 500 brands.
SocialProof
Detroit
social.pr
Despite their maturity, many business still struggle to find the right way to market and advertise online. That is where SocialProof comes in. The Detroit-based company works with local businesses in hopes of boosting their Internet know-how with its team of software developers, designers, marketers, and customer success specialists. At Social Proof, its staff guides clients through the process of creating unique content, custom designs and intelligent targeting to fit each company's needs. Each project is developed for that client and with that company's needs in mind, giving them an asset that is as focused as they are on their market. The proof of the program comes in renewals – 95 percent of SocialProof's customers renew their plans ater the first month.
VisionBoards.co
Detroit
visionboards.co
Some people are described as visual thinkers – and Detroit-based Visionboards.co makes you believe that everyone has the ability to see what their life could be if they used this tool. The company's goal is to provide the tools and technology that engage a person's most powerful asset – the visual mind. VisionBoards.co is a goal-setting platform and resource center that helps people achieve personal and professional success with the proven power of visualization. Visionboards.co was created in just 54 hours at the 2013 Detroit Startup Weekend. Their success earned them a 1st place finish and qualified them for entry to the Global Startup Battle, sponsored by Google and UP Global. After a public vote that earned them top-ten finishes in every competition category, VisionBoards.co was selected by a panel of judges as the winner of the Innovation Circle, beating out 2,300 teams from more than 200 cities worldwide. The concept has drawn interest from major investors, including but not limited to Shark Tank's Mark Cuban, and has also been featured in major media outlets including Crain's Detroit, StartupNation Radio, Trendhunter and Michipreneur.
Vectorform
Royal Oak
www.vectorform.com
Vectorform is known for a lot of things, whether it is starting out as a tiny company in Davisburg, Mich., to becoming the global design and technology firm that developed Toolbox for Windows 8. Over the past 15 years, the Vectorform team has built and maintained long term relationships with some of the world's largest brands, working with companies such as Microsoft, Chrysler and 3-Dimensional Services – its very first client, who it still works with today. Building strong relationship has allowed the international company based in Royal Oak the opportunity to create ground-breaking digital experiences for some of the world's largest brands, while continuing to extend its expertise to fortune 500 companies across the globe.
SCIENCE
STEM.org
Southfield
stem.org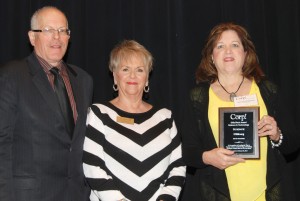 What a ride – since STEM.org was founded in 2001 as a single science based field trip in Southwest Detroit, it has evolved into a movement. Recently, the Southfield company received congressional recognition for serving its 100,000th student. STEM.org help schools, districts, and organizations improve skills in science, technology, engineering and mathematics (STEM). This happens through two programs: The STEM Accreditation Program for schools, districts and organizations and STEM Certification Program for educators and administrators. In addition, STEM.org takes care of the planning, curriculum and assessment for high quality educational initiatives in traditional public, private and charter schools domestically and abroad. "Studies have estimated that effectively delivering academic and enrichment student support programs can substantially reduce dropout rates," said CEO Andrew B. Raupp. "Since disconnected youth incur an economic burden of about $1 million each, our program is making a dramatic positive impact on community budgets, resources and youth worldwide."
Eagle Advancement Institute
West Bloomfield
www.eagleadvancementinstitute.com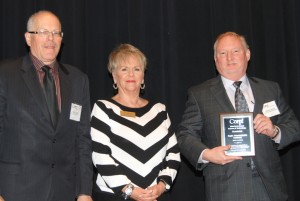 Recovery from addiction may be one of the most difficult battles for any individual. That is why Eagle Advancement Institute not only offers innovative substance-abuse reversal and abstinence treatments, it also is active in researching and introducing new pain-management programs. Its goal is to help its clients with their recovery from drug, alcohol or other substances while using all of the medical and technological advances available. The West Bloomfield company's medical professionals have more than four decades of combined experiences, and their work exceeds board and industry standards.
DeNovo Sciences
Plymouth
www.denovosciences.com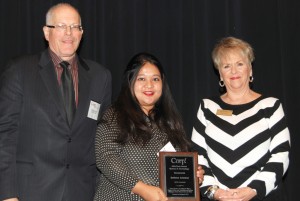 Chances are most Americans know someone who has suffered from or died of cancer, one of the nation's leading causes of death. Plymouth-based DeNovo Sciences has invested its reputation and its resources into developing innovative cancer diagnostics to create hope for these patients and their families. The company has researched and developed a revolutionary set of cancer platforms to help cancer researchers and health care professionals monitor cancer cell evolution, progression and therapeutic utility. While the company understands that it may not be able to prevent cancer yet, it hopes it can impact its fatality rates by providing the tools needed to better analyze primary and secondary tumors and to capture, analyze and monitor rare cells leading to more effective therapeutic therapy.
Launch MI Lab
Kalamazoo
launchmilab.com
Launch MI Lab provides affordable wet-lab and bench space, state-of-the-art equipment, professional analytical services, and scientific and business expertise for biosciences companies of all sizes, including early stage entrepreneurs. Housed in the Southwest Michigan Innovation Center, Launch MI Lab can accelerate the work and reduce the costs of life sciences businesses. Its goal is to become the premier core laboratory in quality, expertise, service and cost effectiveness. Its clients, advisers and staff bring decades of bioscience and business experience all within the Business Technology Research Park at Western Michigan University. Ultimately, the Kalamzoo company wants to help the people who chase new treatments, new cures and new processes to turn dreams into reality.
Lumigen Instrument Center
Detroit
www.chem.wayne.edu
The Lumigen Instrument Center was established in 1982 within the Wayne State University Department of Chemistry in the basement of the A. Paul Schaap Chemistry Building. This center was renovated in 2011 to make major state-of-the-art instrumentation available to researchers in the University as well as the local Detroit and regional businesses on a shared basis. Both research and teaching are important components of the LIC. The facility currently includes five core areas of expertise: Mass Spectrometry, Nuclear Magnetic Resonance Spectroscopy, X-Ray Crystallography, Electron Microscopy, and Small Instrument. In 2009, a card-access system was installed making most instrumentation "open access" 24/7 for trained users. The staff includes Ph.D.-level managers of the Mass Spectrometry (Drs. Lew Hryhorczuk and Yurii Danyliuk), NMR (Dr. Bashar Ksebati), and X-Ray Crystallography (Dr. Philip Martin and Dr. Baird, adjunct research faculty), and Electron Microscopy (Dr. Zhi Mei) Laboratories. Among additional support staff, LIC employs two full-time computer specialists. With more than 70 WSU research groups and 25 local companies as users, the center has a strong reputation for acquisition, usage, and maintenance of shared scientific instrumentation.
Algal Scientific Corp.
Northville
www.algalscientific.com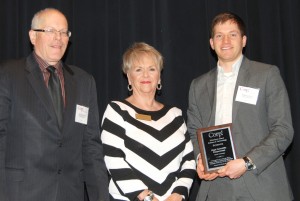 Using the resources around you effectively and wisely is the ultimate form of sustainability – and that is what Algal Scientific Corp. is all about. Algal Scientific serves three basic markets, all based on the company's research and expertise on algae. Within these, it hopes to find solutions to humanity's most basic problems. Its AlgaMUNE and AlgaGLUCAN products are based on a unique compound, beta-1,3-glucan, that research shows is effective in supporting healthy immune systems in both animals and humans. This can lead to more profitable production of livestock, and most importantly can help reduce the overuse of antibiotics in animal feed. AlgaGLUCAN is a purified source of beta glucan that can support a healthy human immune system, and research is being conducted for pharmaceutical applications. And its patented Hypertrophic Water Treatment process is used to treat high strength process water that is generated in food and beverage production and many other industries. Its technologies are focused on game changing innovations in how people produce livestock, support human health and protect global water suppliers. Algal has an environment that encourages trial and error, taking prudent risks in order to find solutions and investing heavily in research to validate the efficacy of its products and services and to be able to demonstrate the science and mechanisms in their use.
TECHNOLOGY
Scientel IT Corp.
Bingham Farms
www.scientel.com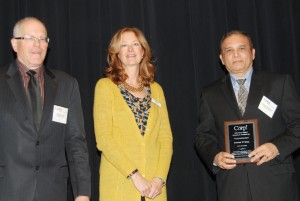 When you are described as "The Voice of Big Data," you know you've hit upon something big. Bingham Farms-based Scientel Information Technology Inc. is using that designation to boost its business and help others grow. President and CEO Norman T. Kutemperor is considered the "Father of NoSQL" for having the insight and entrepreneurial persistence to develop and release the world's first commercially-viable NoSQL DBMS in spite of large competition and many discouragements. The company has been in the software design/development business since 1977, supporting American and Canadian operations plus Asian-sphere software development capabilities in Taiwan and India. Its software allows businesses to use computers, systems and networks to run the core business and communications operations as well as generate core Business Intelligence and Business Analytics processing results in a highly-efficient, reliable and cost-effective manner.
Inteva Products
Troy
www.intevaproducts.com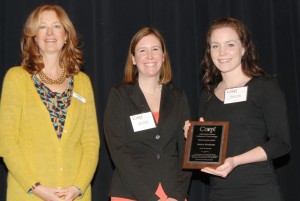 Everything you need to know about Inteva Products LLC can be found in its name. Inteva was selected by combining the three words that serve as its foundation: innovation, technology and value. The Troy-based company is a leading global automotive supplier offering value-based innovation and environmentally friendly products that enhance quality and performance. Focused on delivering high-value quality products, on time and on budget, Inteva has global resources for engineering, manufacturing and customer service for Closure Systems, Interior Systems, Motors and Electronics, and Roof Systems. Inteva is focused on achieving sustained global growth, providing excellent customer service and driving innovation. Inteva Products LLC employs more than 10,000 people in 18 countries, which adds challenges and opportunities. "Even though we're headquartered in Michigan, we're a truly global company, with two-thirds of our business outside of North America. Our biggest challenge – and opportunity – is being able to truly operate virtually, without any borders," said CEO Lon Offenbacher.
Social Media Association of Michigan
Michigan
www.smami.org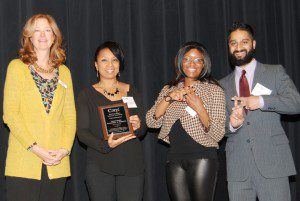 United, they Tweet. In reality, the Social Media Association of Michigan seeks to promote social media as an impactful communication vehicle through statewide education, adoption of social platforms and dissemination of successful social media solutions in public and private sectors. Its members, who work at some of Michigan's largest and most respected companies, work to provide statewide educational opportunities for Michigan-based organizations in the public and private sectors, professionals and students through events, and initiatives and dissemination of trusted information. They also encourage social-media adoption through assessments that identify and address the need for social media education. And the group provides opportunities for professional development at beginner, intermediate and advanced levels of social media education.
BELIEVEin! LLC
Bloomfield Hills
www.santaspycam.com
Taking some of childhood's most cherished moments and finding a way to extend that magic into our high-tech world is the mission behind BELIEVEin! LLC. Its goal when it was founded in 2013 was to create a product that enables parents at any level of technical know-how to create more wonder and magic for their children during the holidays. To that end, the Bloomfield Hills company created Santa Spy Cam – a mobile and tablet application designed to bring an unprecedented level of magic and enchantment to children's holiday experience. It captures live-action video of Elves as they visit your home during the holiday season for the surprise and delight of the whole family. And, of course, it includes the big visit by Santa on Christmas Eve.
Macomb-OU INCubator
Sterling Heights
macouinc.org

The Macomb-Oakland University INCubator provides entrepreneurial resources, business solutions and proactive support to businesses at every stage in an effort to help startups on their path to success. Mac-OU INC is located within the Technology Advancement SmartZone of Sterling Heights and is a partnership between the city of Sterling Heights, Macomb County and Oakland University. The goal of the INCubator is to create jobs and advance the development of businesses through obtaining necessary financing for growth, business strategy, consultation, access to appropriate rental space, shared business services, and equipment and technology support services in the areas of defense, homeland security, advanced manufacturing and technology.
JEM Tech Group
Clinton Township
www.jemtechgroup.com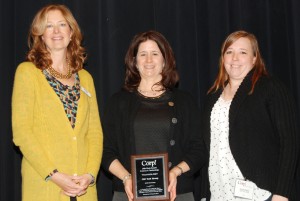 In 1979, JEM Computers Inc. began as a company to sell back-up media and printer ribbons for Fortune 1000 companies. In the years to follow, JEM started offering services such as raised floor cleaning and tape degaussing/destruction. Today, there are very few computer-related products that JEM cannot obtain. In 2012, after more than 30 years in business, JEM Computers Inc. changed their name to JEM Tech Group to show its specialization in Data Center Infrastructure products and services. JEM Tech Group is dedicated to helping customers with IT products and services to transform data centers and offices into energy efficient areas. JEM is committed to providing exceptional service and keeping its customers informed of the newest technologies that meet the demands of the technology industry.
Macomb County
Mt. Clemens
www.macombgov.org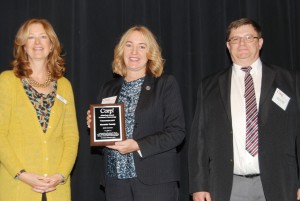 Macomb County is a government organization that provides services to a vast spectrum of people and places. Comprised of nearly 30 departments and 27 local units of government, Macomb County is characterized by dynamic urban clusters, expansive networks of industry and commerce, pristine natural resources and fruitful agricultural lands. As the "Arsenal of Innovation" and "Defense Capital of the Midwest," Macomb County is now a state leader on consolidating government services. COMTEC, the county's Communications & Technology Center, combines the operations of four county agencies — the Sheriff's Office, the Department of Roads, Emergency Management, and Information Technology — under one roof, along with a handful of municipal police, fire and emergency medical services dispatchers. "The $13.3 million facility was finished on time and under budget," said Macomb County Executive Mark Hackel. "COMTEC represents exactly the type of thing that government needs to get back to doing."
MV Software
Clawson
www.mvsoftware.com
Founded in 1978, MV Software has been powering business solutions for small, medium and large companies. Like most companies, it follows a customer-focused philosophy. But that's where the similarity ends. Its primary goal is to successfully grow a client's business. The Clawson-based company's philosophy is based on many factors, including leveraging industry knowledge to benefit clients, creating a model where clients are kept up-to-date on business systems and solutions as well as providing answers for information technology systems now and into the future. For example, its Profits Plus solution is the de-facto standard in the Reprographics industry. Its systems are considered the most comprehensive in the industry and are installed and used in more than one hundred Reprographic locations.
Atrio Systems Inc.
Bloomfield Hills
www.atriosystems.com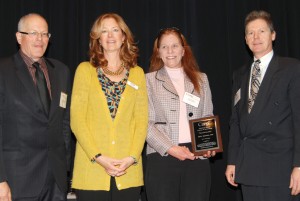 Those who struggle with technology sometimes might feel like they need a translator – and that is where Atrio Systems Inc. of Bloomfield Hills comes in. Atrio Systems is focused on Microsoft CRM consulting, helping companies implement and support this system as well as their salesforce productivity. "We speak the language of sales and marketing people, as well as IT people. We can quickly translate user needs into custom CRM solutions," said CEO Brian Demoe. Atrio also works with its clients as mentors to teach them the system from start to finish. "Atrio understands that a successful CRM implementation is about changing habits and we use our experience to help you change them. With more than 20 years of CRM experience, we've completed over 250 CRM installations for clients with 5 to 1,500 users in the many industries," Demoe said.
Cirrus Group LLC
Rochester Hills
www.cirrusgroup.com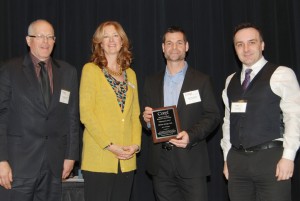 Cirrus Group LLC is a leading provider of mobile and Software-As-A-Service solutions for the management of child care operations, before and after school programs and community enrichment programs. Starting in 2002, the Rochester Hills-based company pioneered the creation of DayCare Works, the industry's first fully cloud-based application for child care facilities. It quickly expanded its applications to meet the needs of school districts and community education providers. Today, it supports thousands of centers throughout North America including some of the largest school districts and child care operators in the U.S. and Canada. Cirrus Group's Internet and mobile applications are an efficient and effective way to manage staff and student scheduling, offer online enrollment, process payments, consolidate communications and comply with government requirements including state and local subsidy payments and food care voucher programs. The goal, said Chief Operating Officer Michael Garrett, is "to save our clients valuable time and money so they can focus on providing great programs and enriching the lives of individuals and families in their communities."
LunaTech
Novi
lunatech3d.com
If you're looking for something online, chances are you're using Google as your search tool. Today, about 80 percent of all online searches are done there with a stunning 90 percent of all mobile devices using Google as well. That is why LunaTech of Novi has focused on helping companies bring those all-important eyeballs and traffic to their websites using this tool. LunaTech is certified through the Google Certified Geo 3D Developer Program and Google Trusted Photographer Program to give its clients the tools they need to build a strong online presence. LunaTech creates immersive and compelling virtual experiences for its clients, using photography, videography and Google's technology to enhance their online presence. One of its most popular programs is LunaTech 3D, which brings Google's Street View technology inside a storefront, office or showroom to produce a high-definition panoramic walk-through.
Atlas Web Consulting LLC
Clinton Township
www.atlaswebconsulting.com
There is a reason it is known as the Worldwide Web – having an easily navigated website connects a company with the rest of the world. That is where Atlas Web Consulting has focused its efforts, helping small-and mid-sized businesses find an online presence that works for them. Its team has years of experience in marketing for businesses and continues to stay current with modern trends with the goal of reacting and adjusting to the constant changing market place. It also offers social-media services to its clients so they can focus on running a business rather than following the latest trends on Twitter, Facebook or the like. Its process starts with a business study and consultation. Atlas then provides recommendations along with all the available options, making having a Web presence affordable and scalable for any business with any budget.
Kickstand LLC
Grand Rapids
www.kickstandsystems.com
Most kids love computers, but parents generally agree they tend to focus on playing video games rather than learning reading, writing and arithmetic. Kickstand LLC is the happy marriage of technology and education with a student focus. The Grand Rapids company has created what it believes is a breakthrough in individualized learning called EDIFY. Kickstand's EDIFY has more than 10,000 tagged resources that are automatically generated and provided to each learner to ensure they have exactly what they need to achieve their goals. Kent Intermediate School District partnered with Kickstand LLC to develop Edify, putting this tool into the hands of every teacher and student to give them the competitive edge they need.
CBI Telecommunications Consultants
Wyoming
www.cbitelecom.com
Deciding which telecom company is right for your company is challenging enough. Adding issues of billing, contracts, regulations and the like makes that decision even tougher. CBI Telecommunications Consultants, a Wyoming company founded in 1991, has a team of industry experts who do that and much more for its clients. CBI works for its clients by offering technical expertise, bill payment and management, contract negotiation, network optimization and asset inventory. CBI also provides services for local, long distance, PBX equipment and maintenance, cellular and wireless data devices and data services. CBI even goes so far as to track down refunds and other credits for its clients, developing long-term relationships based on trust and unbiased recommendations.
Stout Systems Development Inc.
Ann Arbor
www.stoutsystems.com

Stout Systems Development Inc. provides expert level software, Web and embedded systems development consulting and staffing services. Founded in 1993 and based in Ann Arbor, Michigan, Stout has clients across the United States in engineering, manufacturing, education, health care IT, marketing, entertainment and more. Stout Systems saw the need for a project management system that maximizes value and quality while allowing for the flexibility necessary to address unknown variables that can occur during the software development process. Stout's project management system affords client companies real time access to project development work-in-progress data and the ability to work collaboratively to make modifications as needs arise. "Stout has a long history of providing efficient and effective software solutions for our clients. Receiving this honor for advancing technology validates that the innovations we are creating are making a difference," said President John W. Stout.
Xpert Technologies Inc.
Sterling Heights
www.xxpert.com
Xpert Technologies has been a leader in the technology services business since 1998. The Sterling Heights company works with customers of all sizes and industries, including a broad range of technologies and infrastructures. It has experienced annual growth thanks to its best-in-class solutions backed by its "24x7x365" support team. The power and depth of its solutions has also grown with turnkey solutions such as XCOMPLETE, XBACKUP and XPHONE. Its goal is to simplify tech for large and small businesses, giving each the customer service and guarantees that they need, all within budget and on deadline.
Creative Breakthroughs Inc.
Troy
www.cbihome.com
Creative Breakthroughs Inc. manages IT risk and ensures its clients' data is secure, compliant and available. CBI offers tailored assessments and custom solutions that help safeguard an organization's information with proven process to manage and navigate issues. For more than 20 years, CBI has approached its clients as their trusted adviser to meet their needs with solutions from the best professionals in the industry. Its experts help defend and secure network and endpoints, test and monitor areas of operational risk as well as protect data. CBI is invested in every customer relationship from the first engagement through project close and beyond.
OST
Grand Rapids
www.ostusa.com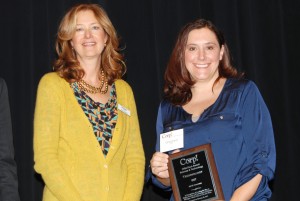 Open System Technologies has enjoyed rapid-fire success and a fast-growing footprint in the past decade. Founded in 1997, OST is an award-winning $120 million information technology consulting company. Headquartered in Grand Rapids, OST also maintains offices in Minneapolis, Chicago, Detroit, Ann Arbor, as well as London, England. In addition to infrastructure services and products, OST offers security services, custom application development, managed services, business advisory and recruiting services with an emphasis on serving the health care, manufacturing, insurance and finance industries. It also has a knack for creating spaces that promote fun, creativity and innovation among its employees and clients. Its three-story headquarters building in downtown Grand Rapids has a 1,500 square foot full-service kitchen and fire place in its lobby, and regularly serves as a congregating spot for staff, clients and community groups.
Attendance on Demand
Livonia
www.attendanceondemand.com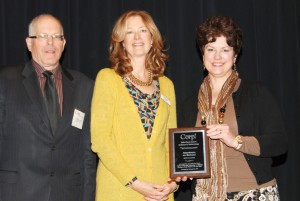 Launched in 2006, Attendance on Demand is a rapidly deployed, cloud-based solution that minimizes a company's risk and technology investment while providing advanced features for securely managing labor data – calculating pay rules, scheduling employees, budgeting labor, and automating record-keeping for labor law compliance. Attendance on Demand's employee time and attendance service supports the labor management needs of thousands of companies and more than a half million employees across North America. With the recent addition of Attendance on Demand's new mobile application Manager Mobile – in combination with expanded features and increased usage of the existing Employee Self-Service (ESS) Mobile and interactive touch screen time clock, IntelliTouch70 — Attendance on Demand is helping businesses incorporate more social and interactive tools that make it easier, faster and less costly for supervisors and employees to manage time and attendance responsibilities.
Marvel Technologies
Novi
marveltechus.com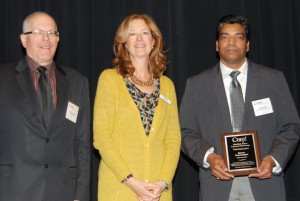 Marvel Technologies Inc. is a minority-owned technology company that develops and delivers professional services and SAP-certified solutions for customers. It's a SAP software solution and technology partner in the SAP PartnerEdge program and a SuccessConsulting partner with SuccessFactors, a SAP company. Marvel Technologies, along with MarvelTech Consulting Services, manages implementation of mission-critical SAP enterprise resource planning system for Fortune 500 companies across diverse industries. In addition, Marvel Technologies offers exclusive solutions that are designed to enhance SAP systems. SAP-certified CompEz, FormsEz, DMMEz and xtractEz are fully integrated, customized and affordable modules that simplify and automate key management functions within SAP software applications. In the current scenario there is no feature within the SAP Human Capital Management module to convert paper-based forms into dynamic electronic forms that can be easily and electronically routed for approvals. For a customer to build a single form into SAP, it takes a single IT resource to work for six months. With Marvel Technologies' FormsEz, a single, dynamic form can be generated within days. The add-on solution helps customers extend the potential of their SAP software.
PROLIM Global Corp.
Farmington Hills
www.prolim.com
Bringing a product to market takes time, money and strategy. That is where PROLIM Global Corp. comes in. These days, Product Lifecycle Management (PLM) is both an enterprise software solution as well as a key business strategy that collaborates and manages all of the critical product information and business processes that go into bringing successful products to market. PROLIM aims to help corporations accomplish their PLM business goals with strong PLM technology, research and development capabilities. Prolim leadership has seen these complexities and has been part of such major solutions. Its goal is to solve the unsolved problems of these corporations, help them answer unanswered questions and overcome challenges with a strong research and development base.
LevelEleven
Detroit
leveleleven.com
LevelEleven is a sales-performance platform used by company leaders, sales experts and marketing departments at companies like Forrester Research, Symantec, ReadyTalk, Akamai & PayPal, among hundreds of others. Named by Salesforce as one of the "Top 8 Apps to Help Your Sales Soar," the software helps sales teams sell more by keeping salespeople focused on the behaviors that matter. Sales managers simply identify key sales behaviors and set daily, weekly and monthly goals to motivate reps. When performance falls out of line, LevelEleven creates real-time, high-impact leaderboards to rapidly spike behavior and rally any team. The Detroit-based company was founded in the fall of 2012 and has an investor roster including Detroit Venture Partners and Salesforce Ventures.
TekWissen LLC
Ann Arbor
www.tekwissen.com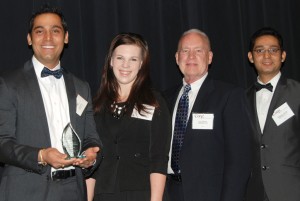 TekWissen LLC provides software development and consulting expertise to help organizations design and improve their software development life cycle. TekWissen also has a growing presence in permanent placement, information technology, engineering, accounting and finance. From professional services, staffing, recruitment process outsourcing and more, TekWissen delivers a comprehensive range of temporary, temporary-to-hire, permanent placement and outsourced placement services. Its core offerings enable companies to model, optimize and simulate their product development and consulting needs leading to major improvements in cost, service, sustainability and risk mitigation. For example, the Ann Arbor-based company has been helping physician organizations with data analyatics, dashboard design, data modeling, patient care and with network infrastructure design and layout for optimal output.
Newmind Group
Kalamazoo
newmindgroup.com
A business can have computers, the fastest Internet and every piece of technology around, but if the staff doesn't know how to use it properly it can be an expensive waste of money and effort. At Newmind, its team specializes in strategic technology. For many smaller businesses, the Kalamazoo company can become their entire information-technology department. Larger businesses also benefit by using Newmind Group's technology specialists to fill in the gaps in expertise. Newmind Group strives to help businesses and schools across North America discover and implement new technologies. Ultimately, it is its drive to serve its clients and make their technology needs a priority that has allowed Newmind Group to build long-term partnerships with all of them.
Seelio
Ann Arbor
seelio.com
Seelio partners with institutions like the University of Michigan, Ohio University's Scripps College of Communication and the University of Toledo to create the world's most prepared students through student lifecycle portfolios. From orientation through graduation, the Ann Arbor-based company seeks to find touch points throughout the student journey to help students explore, develop their story, gain experience and ultimately find opportunities. Its combination of technology, data insights, and services leads to more prepared students and helps higher-ed institutions increase intentional learning, retention and enrollment for their programs.
906 Technologies
Marquette
906technologies.com
Wondering what type of network configuration or which computers are best for your business or home needs? Finding the right equipment and learning how to use it effectively is what 906 Technologies is all about. Since it began in 2005, Marquette-based 906 Technologies has strived to be a complete information-technology solutions provider for small- and mid-sized companies. Its specialties include business and home information-technology services, website and software development, mobile applications as well as desktop and laptop repair. 906 Technologies also is an authorized Apple service provider. So if you, like so many, drop your beloved smartphone, 906 Technologies can repair cracked screens and damage on iPhones, iPads, Android Phones and other devices.
Coretek Services
Farmington Hills
www.coretekservices.com
Founded in 2005, Coretek Services is a Systems Integration and information-technology consulting firm whose goal is to deliver high value and innovative solutions. The Farmington Hills company offers deep technical expertise in the areas of Infrastructure Consulting, Virtualization Solutions, Complex Migrations, Mobility and End Point Strategies, Project Management and Systems Management. Coretek Services is known for its Virtual Clinical Workstation solution, which allows physicians and clinicians to focus more time and energy on the patient and spend less time accessing records. Coretek's approach is to leverage existing technology investments of hospitals and enterprise clients across the country to accelerate access to clinical applications with zero clicks in under 5 seconds.
Netlink
Madison Heights
www.netlink.com
Founded in 1999, Netlink is a premier provider of information technology, supply chain and business process solutions. The Madison Heights-based company has a proprietary set of processes, systems, pre-built technologies and Web-based tools that enable virtually distributed team integration for IT delivery. This Delta platform combined with its industry-leading cSaaS architecture delivers solutions for its many cloud-based products. The company boasts average annual revenue growth that has exceeded 100 percent since 1999. Its highly trained staff of SMEs, processes experts, statistical/mathematical/domain Ph.D.'s, software and network engineers, architects, analysts, programmers, developers and administrators make an impact on their customers' businesses every day.
Vigilant Technology LLC
Troy
vigt.com
Vigilant is a global IT Services firm specializing exclusively in Oracle Professional and Managed Services. Founded in 1999, Vigilant has more than a decade of experience successfully helping its customers envision, plan, implement and support Oracle-based Application, Database and Middleware systems across a variety of industries. Headquartered in Troy, Vigilant's global presence provides its customers with a wide range of service delivery options, including on-shore, near-shore and off-shore models, as well as 24/7, "follow the sun" service for post-deployment support. Vigilant also prides itself on being both Business Consultants as well as Technical Experts with the broad experience and skills needed to develop IT strategies, programs and projects that deliver real and quantifiable business value for its customers.
iVantage Group
Brighton
www.theivantagegroup.com
iVantage Group is the trade name for an organization of Talent Acquisition specialists who have served clients across North America for more than 25 years. The Interactive Talent Acquisition Model (iTAM) is the heart of iVantage Group and is the central contributing factor that helps clients achieve cost reduction and containment without sacrificing the quality of product and service. Regardless of a client's scope or size, and whether the need is for a single administrative assistant or for a team of corporate executives, iVantage Group works with clients as varied as local to national to global companies. While the corporate leadership of the iVantage organization has served business leaders in numerous industries since the 1970's, a passion for leadership in customer service has remained the one constant goal over all those years.
Pillar Technology Group LLC
Ann Arbor
www.pillartechnology.com
Ann Arbor-based Pillar Technology Group LLC is a business and information-technology consulting company that creates cutting-edge technology, enterprise transformation and innovation software development. The company started more than 15 years ago with a simple idea, which it describes as "Speed to Value." To that end, Pillar is a different kind of consulting firm; it is not just interested in cutting edge technology, its staff is interested in using technology to solve problems and create business value. Among its specialties are Custom Software Development, Agile Consultants, Next Generation Agile Organization, High Impact Business Strategy, High Velocity Budget and Planning and Accelerated Value Deployment.
123.Net
Southfield
www.123.net
From its inception in 1995, 123Net has been on a mission to provide businesses a better option to the phone company's way of doing business. Today, 123Net Inc. ranks as one of Michigan's largest telecommunications and Internet service providers. Thousands of businesses across Michigan now rely on 123Net's services for Internet access, colocation, IP transport, and private networking solutions. 123Net owns a physical network with thousands of miles of real fiber and an IP backbone that is connected to multiple tier 1 carriers. Its customers range from social media websites, Internet service providers and IT companies to enterprises, school systems, universities, hospitals and municipalities. Its goal is to offer its clients a simple, reliable, and well executed solution to their IT and communication needs.