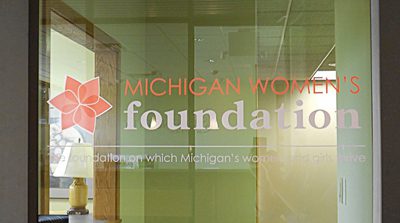 Every organization – whether it is for profit or not – should have goals. And the Michigan's Women's Foundation has some lofty ones.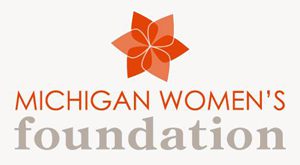 With a 28-year history of high-impact work, Michigan Women's Foundation is "devoted to fostering economic empowerment for Michigan's women and girls through philanthropy and investment," according to the organization's website. Its goal, in other words, is to create equity for girls and women across society and especially in the state of Michigan.
Michigan Women's Foundation (MWF), a 501(c)(3) organization, has been devoted to achieving social and economic equality for women and girls in Michigan for 29 years. MWF is supported financially and programmatically by many of the state's top female executives and community volunteers through events like its annual Women of Achievement and Courage Awards and Power of 100 Women donor group.
As part of its mission, the MWF holds the Michigan Women of Achievement and Courage Awards. This 25th annual dinner, which was held Tuesday, April 28, at the MGM Grand, celebrated the careers and community service of some of the region's most outstanding women.
This year's honorees include:
· Trillium Award Winner – Marlene L. Boll of The John A. & Marlene L. Boll Foundation
· Honoree – Donna Inch, Chairman & CEO, Ford Land
· Honoree – Grace D. Lieblein, Vice President, Global Quality, General Motors Corporation
· Honoree – Andra Rush, Chairman, Rush Group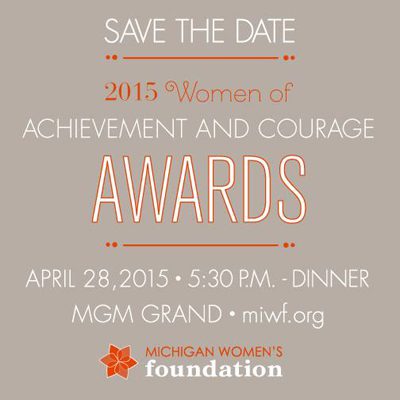 "The annual Women of Achievement and Courage Awards events are critical to the work of the Michigan Women's Foundation," said Carolyn Cassin, MWF's CEO.  "The Southeast Michigan dinner, now in its silver anniversary year, not only allows us to raise much needed funds to continue the fight in eliminating barriers to equality for Michigan's women and girls, it also allows us to shine a much-deserved spotlight on the region's most admirable female executives and community leaders…role models for us all."
Marlene Boll is a prime example of how to transform your community through philanthropy. Boll is a humble woman, noting how she and her husband, John, started basically with nothing but an idea for a business and ended up becoming some of Detroit's biggest benefactors.
Boll, who was born in New Jersey, moved to Michigan with her husband on one condition – that her mother come along for the ride. And what a ride it has been, Boll noted. The couple seemed an unlikely pair from the start – she is a dancer and he was in construction. Yet their mutual respect for one antoher and their love of hard work created a strong family and a chance to give back with the wealth they gained from their company, Chateau Communities Inc.
"We had a company where we worked together and we did quite well with it," Boll said in a telephone interview. "We felt that we wanted to give something back to the city – something meaningful."
One of those projects became the Boll Family YMCA in Detroit. Boll herself said she learned to swim at her local YWCA; John had similar memories. They prayed together as a couple and decided the project to build a first-class Y in the city of Detroit was a mission they believed in strongly. It was about giving children a building and classes where they could thrive, Boll said.
One thing was missing, though. Boll said they walked through the completed facility with their grandson, JT. He noticed that the YMCA was missing a key component of any good kid-friendly place – it needed a playground. The Bolls had one added, and the results speak for themselves. The Boll Family YMCA is a beloved and well-used meeting place in Detroit.
"We never thought we'd become philanthropists – we're just hard workers (with) friends who introduced us to some important projects," Boll said. "It was these people who taught us how to give."