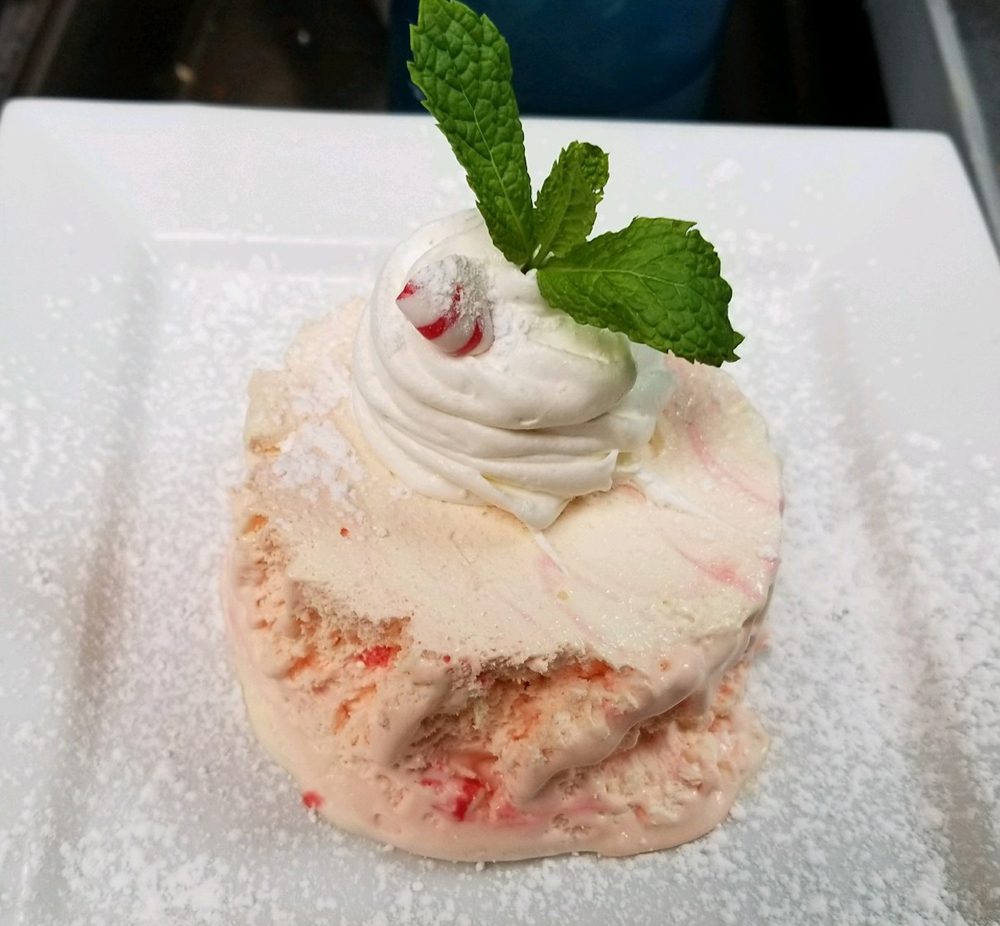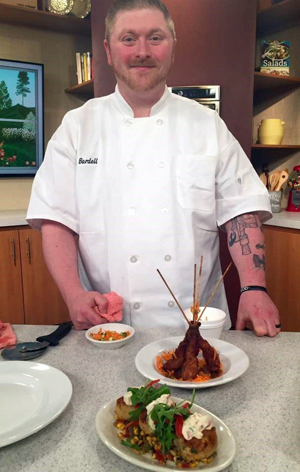 Thanksgiving is done and the leftovers are nearly gone (or they should be by now). Prepping for the next set of holiday meals can now begin.
To help, Brownies on the Lake has a dessert that any sweet tooth will enjoy. Brownies is Metro Detroit's original waterfront bar-restaurant on the Nautical Mile. The establishment features seafood, oysters and the famous Brownie Burger among its most popular menu items.
Executive Chef Brad Bardell put together this recipe. Bardell is currently in his second season leading the kitchen at Brownies on the Lake in St. Clair Shores. He previously worked as executive chef for the Pontchartrain Hotel in Detroit, and as a sous chef at The Old Club on Harsen's Island.
Bardell, a Chesterfield Township resident, has been in the culinary field for 27 years. He attended Oakland Community College, where he completed an apprenticeship program and worked at Pike Street restaurant. In 1996, he earned a Best of Show award in a culinary salon competition hosted by the American Culinary Federation.
"The thing I love most about being a chef is the reward of seeing our guests enjoy what you created," said Bardell. "That feels amazing."
White Chocolate Peppermint Semifreddo
Courtesy of Chef Brad Bardell, Brownie's on the Lake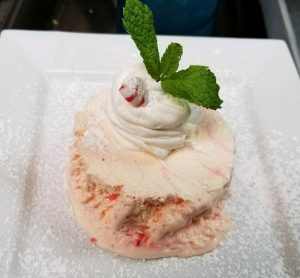 Ingredients
2 egg yolks whipped to stiff peeks
2 egg yolks whipped to double in volume
1 teaspoon of sugar
2 cups of whipping cream
3 peppermint candies
2 ounces of white chocolate, melted
Red food coloring
Directions
1. Whisk your egg whites and sugar to form stiff peaks.
2. Whisk your egg yolks.
3. Whisk your heavy cream.
4. Fold your egg whites into your whipped cream, then fold the yolks in.
5. Crush the candy and fold it into the mix. Add white chocolate. Place your mousse into a ceramic dish that has been sprayed with cooking spray. Add 2-3 drops of food coloring and ribbon in with a spoon. Freeze. When frozen pop out of ceramic dish and garnish with powdered sugar whipped cream and crushed peppermints.