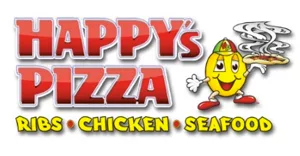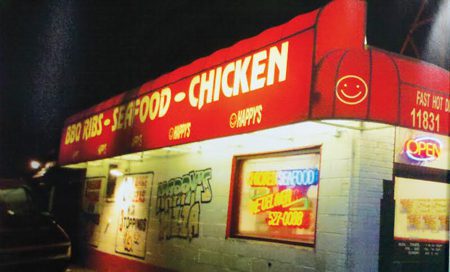 Restaurants are notorious for being difficult businesses to start. They're even more difficult to maintain, according to popular belief. That is why an anniversary is something to celebrate.
Happy's Pizza will celebrate its 20th Anniversary in May by launching a new personal-sized hand-tossed pizza at all Happy's Michigan locations.
The new personal pizza took its place on a menu that offers guests a variety of items ranging from pizza, to ribs, chicken, seafood, burgers, sandwiches, salads, desserts, and beverages.
Some history: The first Happy's Pizza opened in 1996 on Detroit's Northeast side on a busy corner and quickly became known for not only its pizza, but also its barbeque ribs, fried chicken and seafood. Happy's Pizza soon turned into a household name in Michigan and has expanded into five other states.
One year later, the second location opened three miles west on 7 Mile and Conant. The original concept of Happy's Pizza was to open 3 Miles away from each location, allowing them to deliver throughout the city of Detroit. In January, 2008, Happy's Pizza opened their first location outside of Michigan in Toledo, Ohio. In 2012, Restaurant Business Magazine ranked Happy's Pizza #10 in their Future 50 Fastest Growing Restaurant Chain.
One funny anecdote: The Original menu consisted of Pizza, Ribs, Chicken and Shrimp. The Menu now has more 100 different menu options. But that pizza is legendary – years ago, when Detroit Lions Wide Receiver Nate Burleson crashed his car while eating pizza, it was Happy's Pizza that he was bringing home to his family. And, of course, Happy's Pizza does not recommend eating pizza while driving.
"We're thrilled to be celebrating this big anniversary with our customers," said Happy's Pizza CEO John Moran.  "Giving away our brand new personal pizzas for free is a great way to thank our customers for their loyalty over the years, and introduce quality pizza to new customers.  A lot has changed in the last 20 years, but our mission to provide fresh, delicious, high-quality meals at an affordable price for families, and to be charitable leaders in the community, will always be the gold standard for Happy's Pizza."
The franchise chain has become a charitable contributor in each of its communities, launching their "Happy to Help" motto for company initiatives like "Coats 4 Kids." purchasing and distributing more than 2,500 coats each year to needy children in the greater Detroit area, helping to feed the homeless and hungry each month in Flint, Detroit and surrounding communities, providing Detroit's Angel's Night volunteers with hot meals and making donations to help pay tribute to Michigan's special citizens in need.