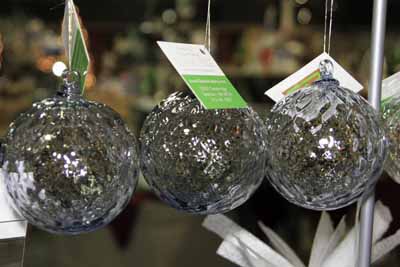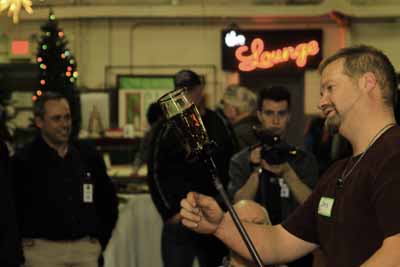 Beer, a good cause, a preview event and a historic milestone that affected Michigan as well as the rest of the nation – that's definitely a reason to celebrate.
And that is what the new Dearborn Brewing and The Glass Academy did when they threw a "Cheers and Beers" party to celebrate the end of Prohibition in the United States. The event, which took place in December, was a mix of cold beer, hot glass and good food for people interested in the return of legalized drinking and fundraising.
The Glass Academy, which hosted the event at its headquarters at 25331 Trowbridge Street, featured a live glass-blowing seminar. It also offered a raffle of four customized beer mugs to benefit Enchanted Makeovers, a charity that provides services to homeless women and children. Each beer mug was valued at $150.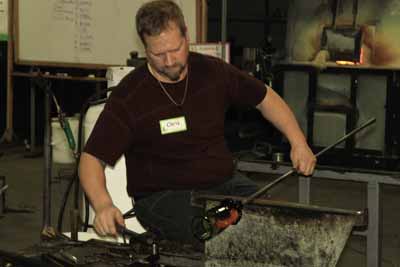 Glass Academy owner Chris Nordin, said: "The Glass Academy is a successful venue for art lovers, corporate parties and as a center for arts education. We are grateful for that success and look very forward to having Dearborn Brewing join the business community."
The Glass Academy is part of a collaboration between artists Nordin and Michelle Plucinsky. The Academy is the educational wing of Furnace Design Studio, a 14,000-square-foot facility that once housed a machine shop. It now has the Academy, a small gallery, grinding room, sandblasting area, metal shop and conference room. The Academy also hosts other community events such as Michigan Glass Month, the Glass Pumpkin Fest and the Holiday Bazaar.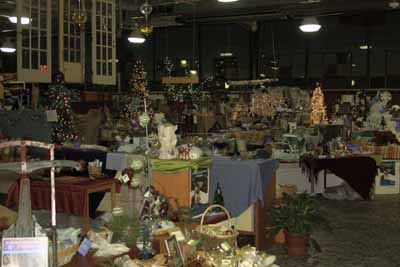 Dearborn Brewing, a much-anticipated Michigan Avenue brewery, has a spring 2015 opening in sight. Part of the goal for "Cheers and Beers" was to show off the tasty eats it will serve and get people excited for its premiere, which is the dream job for founder John Rucisnki. Those bootleggers were never concerned about quality the way Rucinski is.
"Our constant objective with Dearborn Brewing is and will be to provide unique, hand-crafted beer of the highest possible quality. Beer-making is an art, as well as a science. Dearborn Brewing intends to meet the needs and high expectations of our wholesale and retail customer base. Sure, it's business, but for me, it's a matter of pride," Rucinski said.