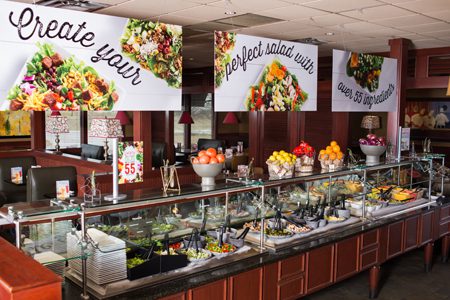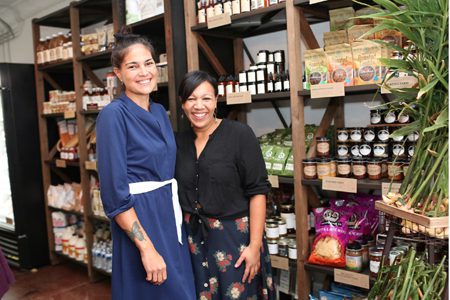 Tired of going out and eating the same old stuff with co-workers or potential clients? Then you need to try someplace new to break the routine and spark some fresh ideas.
Here are some of Metro Detroit's most popular and newest eateries that also serve great food. You can eat in these locations or take your eats on the road. As the weather starts to improve, you may want to try a meeting outside to see if Mother Nature can inspire your work.
1. Sapori Italian Restaurant: Area chef Salvatore Monteleone believes in eating and preparing healthy food. He chooses fresh ingredients daily and they inspire his Chef's Selections menus at this Washington Township hot spot. He understands that some guests have allergies to gluten, which means that some dishes, and fresh pastas can be made gluten-free, too.
2. Marais: If you know an early bird, this is a great spot to take them. This Grosse Pointe restaurant recently started offering a morning brunch, so try that as an alternative to a late lunch. It is a great location if you want to impress a potential client with high-end food and drink offerings.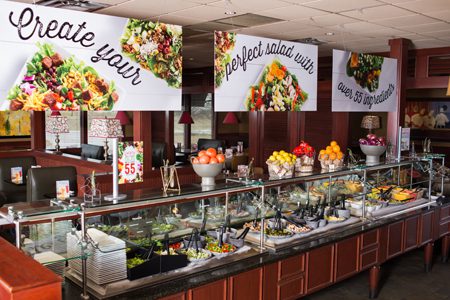 3. Ruby Tuesday: If you know your lunch partner is a vegetarian, dieting or health conscious, try the upgraded and expanded Ruby Tuesday's Endless Garden Bar. Some people go to the restaurant just for this extreme salad bar with fruits and vegetables galore. So the restaurant chain recently doubled its toppings and dressings to respond to the demand. Good for you and good for business meetings.
4. The Farmer's Hand: If you want to grab something to go, then check out the fresh offerings at this unique Detroit newcomer. Farmer's Hand is a great go-to if you need to-go options. This Corktown-based market and cafe that specializes in all-local, Michigan-focused foods and goods that will please any palate.
5. Cornwall Bakery: If you want a great mix of savory and sweet, then you've got to try the lunch options available at this Grosse Pointe Park bakery. There are beautiful sandwiches and salads of all kinds that are great in-house or on the road. Make sure to pick up a loaf of bread or a dessert as well.