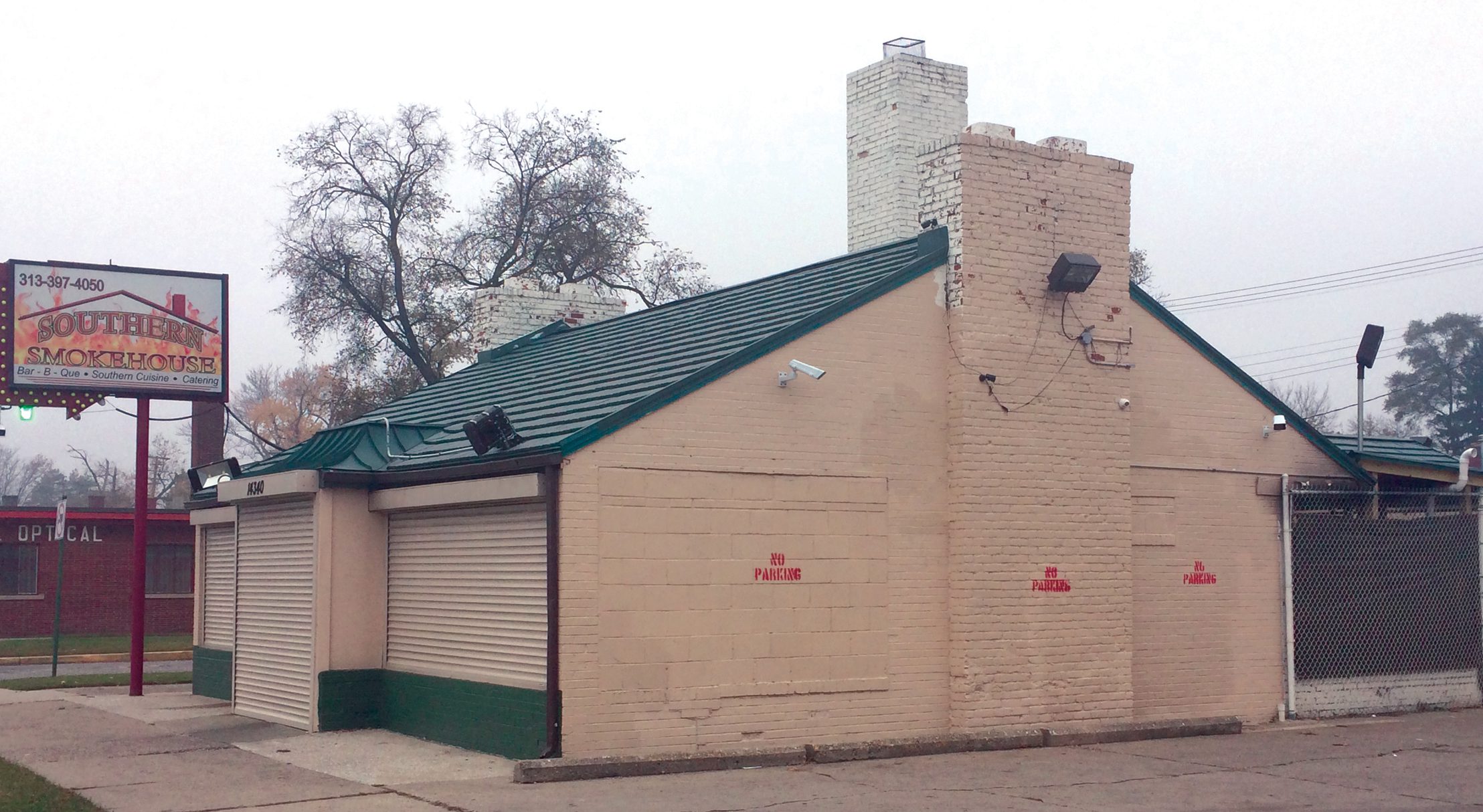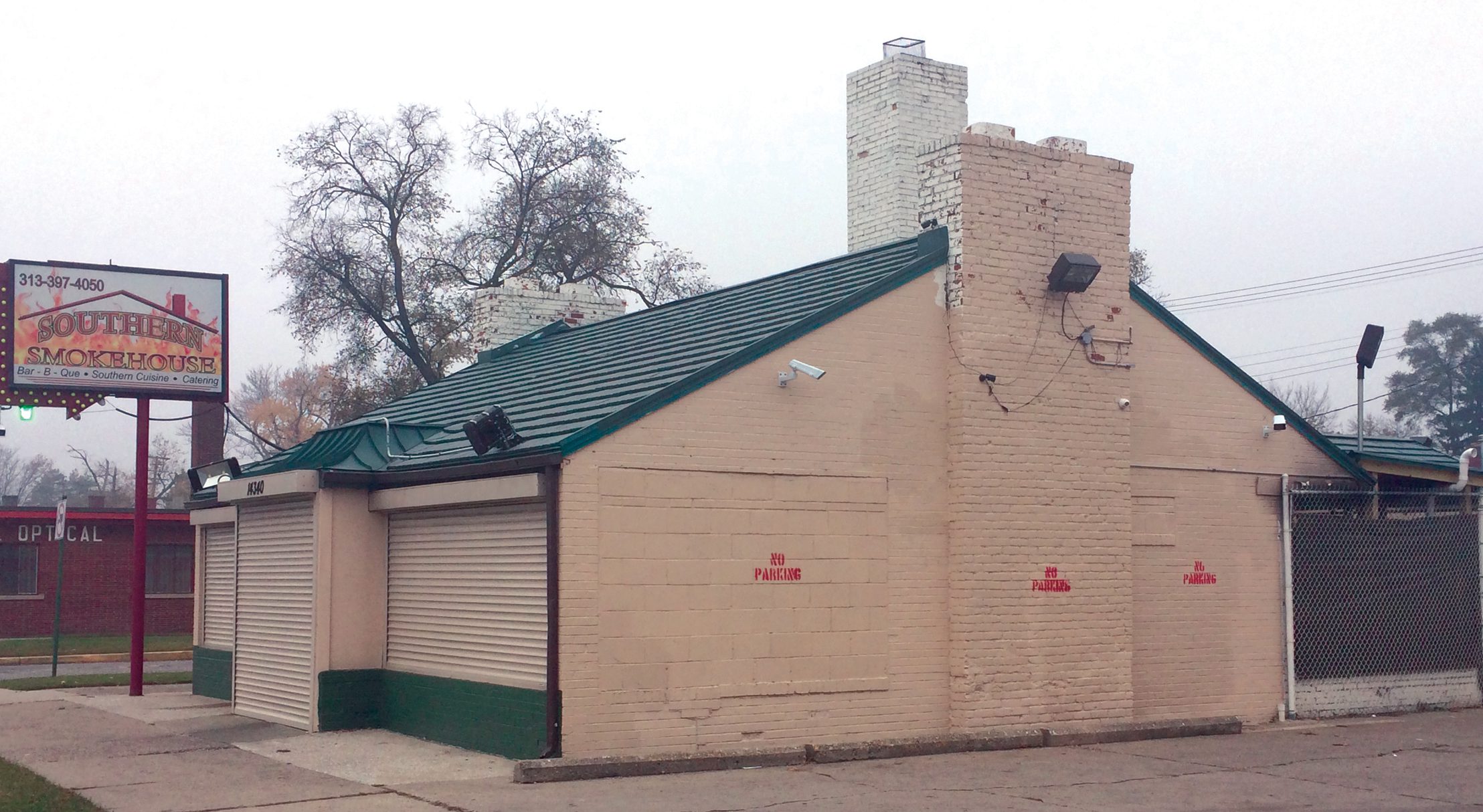 Crime is always a concern, especially on a national basis, most recently evidenced by the FBI's Uniform Crime Reporting program that revealed a 3.9 percent increase in violent crimes across the nation compared with 2015 statistics.
While property crimes were actually lower than in 2015, the concern over violent crime may be a national one, but with obvious local implications, regardless of the region.
One thing seems to be common and that's the color associated with an innovative public-private crime-fighting community partnership.
The color is green and it symbolizes not only rebirth and revitalization but also safety.
Detroit is a good example of that symbol, where a program, created by the Detroit Police Department with the support of Mayor Mike Duggan is celebrating its one-year anniversary.
The program, Project Green Light Detroit, was created to address violent crime in the city. According to Green Light's website, in the first half of 2015, 25 percent of violent crimes in Detroit were reported between 10 p.m. and 8 a.m. Often times, those crimes took place within 500 feet of a gas station.
Prior to Project Green Light's roll-out on Jan. 1, 2016, steps were taken to address this distressing fact. In 2014 the Detroit City Council unanimously approved an ordinance requiring gas stations to install and strategically place digital video surveillance cameras to improve security — but more needed to be done.
"The violence level in this city is unacceptable and we know we are not going to change it by doing the same thing we were doing 5 or 20 years ago," Duggan said at a September press conference. "We know that many of these incidents can be prevented with the Green Light Project."
During the same press conference, Duggan listed violent crimes committed in September, including a carjacking at a BP gas station and shootings in the parking lots of a pharmacy and a liquor store. Duggan also referenced the killing of a restaurant owner during an attempted robbery.
Eight gas station owners agreed to participate in Project Green Light, installing high-definition cameras, external LED lighting, signage, decals at the top of their doors, and physical green lights above their price signs.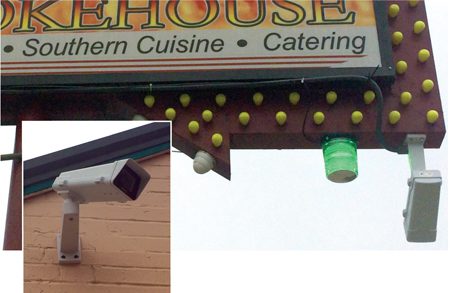 The video feeds from the cameras go to the state-of-the-art Real-Time Crime Center, housed at the Detroit Public Safety Headquarters, 24 hours, seven days a week. In the event a crime is committed and a 911 call is made from a Project Green Light business, police at the crime center check the video from the cameras and then can send a description of suspects to nearby police units.
A Marathon gas station at McNichols and Wyoming, owned by Nasser Beydoun, was the first to participate in Project Green Light. By the end of 2016, the project had more than 70 participating businesses enrolled, including several McDonald's, liquor stores, food markets and restaurants.
Results are in
Project Green Light is making a difference and is proving to be a valuable law enforcement tool, said Chief James Craig of the Detroit Police Department.
"Since its inception, violent crime in the areas where businesses use Project Green Light dropped by 50 percent," said Craig, who came up with the new initiative.
Craig said that Green Light acts as a deterrent to would-be criminals because when they believe they are being watched, they do their own version of "cost analysis" and deem it too risky to target a participating business.
Green Light has also led to the police quickly apprehending those who have committed crimes at participating businesses, said Craig.
On a Sunday morning in March, following an argument at a Mobil gas station on Detroit's northwest side, a 20-year-old woman became an unwitting cause celebre when a Project Green Light camera captured her pulling a gun from under her miniskirt and shooting a man several times, while he sat in a car.
Thankfully, the man lived. And, within hours after video of the incident was released to the media and shared with the public, the Detroit Police Department arrested the woman.
Craig said the Project Green Light cameras are also making a difference in areas surrounding participating businesses.
In late January 2016, a 9-year-old boy was struck by a cab while walking in a designated bike lane near Jefferson Avenue and Alter Road, near the border of Detroit and the city of Grosse Pointe Park. The boy suffered a broken leg and the driver of that cab fled the scene.
"Because one of the Project Green Light cameras was near by, police were able to identify the driver of the cab and arrest him," said Craig. "The high-def cameras are paying off. We will find you and arrest you."
Blue and green
The police chief says he was inspired by another color.
"I was thinking about the blue lights that are downtown, that let people know that they can seek and find help," he said. "It is a safe haven."
Craig is referring to the Blue Light public safety system sponsored by Quicken Loans and installed in Detroit's downtown and midtown neighborhoods.
Now the bright green lights associated with the project are increasingly being considered beacons of safety by city residents.
"I haven't found Detroiters who didn't know about Project Green Light," Craig said. "People want Detroit to be a Green Light city."
"Everybody recognizes that green light," says Dwayne Hayes, co-owner of Detroit's Southern Smokehouse. "We have customers coming in and talking about it. They know what it stands for."
Businesses help out
When first rolled-out, Project Green Light gave many business owners pause because of the initial cost of up to $6,000 to install each camera and accompanying gear.
"Not all of us can afford the cost of the cameras and lights," said John George, founder of Motor City Blight Busters. "Comcast and DTE made it more affordable."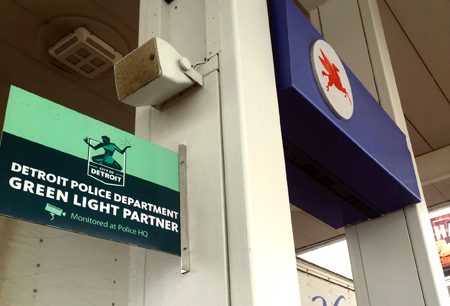 In September, the cable and internet provider announced it was teaming up with the city of Detroit to develop a package that would made it cheaper for businesses to participate in Project Green Light, said Michelle Gilbert, spokeswoman for Comcast Cable Heartland Region, which includes Michigan.Participants now pay just $1,000 for the installation of up to five cameras, strategically placed on the inside and outside of their business. For an additional $140 per month, they can rent the cameras from Comcast and receive enough cloud storage for 30 days worth of video.
While Green Light participants can use whatever internet provider they want, in order to rent the cameras, they must use Comcast. If they have internet through a provider other than Comcast, they then have to lease the cameras through a city-approved vendor.
Business owners pay nothing to the city to be a part of Green Light, according to its website.
Gilbert said while Comcast is national, it operates like a local company, focused on the needs of the communities it serves.
"Our employees live in Detroit, they work in Detroit or visit Detroit," said Gilbert. "We understand what is going  on in Detroit. We have people on the ground, ready to step in and work on something that is out-of-the-box and customize for such an important initiative."
Gilbert added that Comcast is committed to keeping the partnership with Project Green Light going.
In November, DTE Energy announced it would offer thousands of dollars in bonus rebates to those businesses that install high-efficiency LED lighting to support Project Green Light.
In addition to being a crime deterrent, Project Green Light may bring down high insurance costs for some Detroit businesses. Another benefit that participating business owners are reporting is an increase in business.
"Many will decide to purchase their gas at a Green Light location because it is a safe location, where they know if something were to happen, high-def cameras will record the crime," said Craig. "Business owners are expressing great interest in the program."
According to John George from Motor City Blight Busters, he and others are working to get all businesses in what is known as the Old Redford Business District, at Grand River and Lahser, enrolled in Project Green Light.
Founded 25 years ago and headquartered in the business district, Blight Busters has demolished abandoned buildings, renovated homes and cleaned up parks.
The Old Redford Business District includes the Redford Theatre, Sweet Potato Sensations, Sam's Shoe Repair, Motor City Java House, Ray-Anns Boutique, Detroit Tire and others.
"We are excited that it is being done," said George of Project Green Light. "The businesses owners I have talked to are elated about it. I encourage business owners to consider this resource. I don't think it can be promoted enough."
Another positive effect of Project Green Light is that those once reluctant to maintain or open a business in Detroit are now reconsidering their positions.
"After graduating from the University of Michigan, I hesitated to come back to the city," said business owner Ahmad Jawad, who joined Mayor Duggan at the September announcement.
"My family has owned and operated businesses in Detroit for nearly 30 years," said Jawad. "It was a place, that at times, (when we were younger,) we weren't allowed to visit our fathers or our uncles at work. Now, thanks to Green Light, it is a place where we can take our families."
Joining Jawad was businessman Mo Rustam, who said his employees and customers are safer because of Project Green Light.  And now he doesn't have a problem hiring employees who were once afraid to work in the city.
For business owners like Dwayne Hayes, owner of Southern Smokehouse, leaving Detroit was never an option.
Hayes and his 13 brothers and sister were born and raised in Detroit. His father owned businesses and, as a pastor, serves at a church.
"We have never wanted to go anywhere else," said Hayes. "We want to be a part of Detroit's revitalization."
While Hayes said he hasn't had problems with crime at his carry-out restaurant, being a Green Light business shows the community that he and his family care.
"We don't look at it as it is just our building," he said. "That green light illuminates this whole area, not just our business. We are doing something good for the community."
Green Light nation
But the impact of Project Green Light is not limited to Detroit. Other police departments are expressing interest in starting similar projects.
While San Diego has a larger population, it has a lower crime rate than Detroit. But the San Diego Police Department sent representatives to Detroit to learn about the program, said Craig. Additionally, the Houston Police Department reached out to the DPD about the program.
The initiative is also being recognized internationally. A news outlet in Brazil ran a story about implementing a program based on Project Green Light, said Craig.
"It started out as a very small idea, which blossomed into something that will now not only impact law enforcement in Detroit, but across the country," said Craig. "It reinforces that the Detroit Police Department is an innovative department. This is our concept and this brings a lot of credibility to the Detroit Police Department."