When it comes to strong arms, strong words and strong opinions, there is nothing better than Dear Old Dad.
Despite our affection for our fathers, Father's Day spending is significantly smaller than that of Mother's Day or the biggest holiday of them all, Christmas. Still, there is a way to get a good deal on what your Dad might like best.
According to NRF's 2014 Father's Day Spending Survey conducted by Prosper Insights & Analytics, the average person will spend $113.80 on neckties, tools, electronics and other special gifts for dad, slightly down from $119.84 last year. Total spending for the holiday is expected to reach $12.5 billion.
"Knowing both cost and sentiment are important to their shoppers, retailers this Father's Day will make sure to offer promotions on a variety of gift options, including home improvement items, tools and even apparel," NRF President and CEO Matthew Shay said in a statement. "As more people look for 'experience gifts' with tickets to baseball games or a day on the golf course, retailers will also make sure to promote their gift cards for families hoping to create the perfect gift package."
While most people (64.1%) will simply say thank you to dad with a greeting card, four in 10 (41.5%) will treat dad to new apparel items such as neckties and sweaters, spending a total of $1.8 billion, while another 42.6 percent will celebrate with special outings such as dinner or a tickets to a sporting event, spending a total of $2.5 billion.  The survey also found that those celebrating Father's Day will spend $1.6 billion on electronic gifts like smartphones and tablets, and $1.8 billion on gift cards, letting dad pick his own special gift.
Consumers will also spend on tools or appliances ($663 million), sporting goods or leisure items ($662 million), home-improvement items ($645 million), personal care items ($641 million), books or CDs ($555 million) and automotive accessories ($520 million).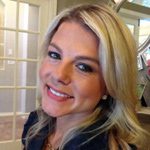 While a new gadget may send Dad over the top, it can quickly do the same to your budget if you're not careful, notes consumer- and money-saving expert Andrea Woroch. She is the money expert at Kinoli Inc., who helps consumers live on less without radically changing their lifestyles. From smart spending tips to personal finance advice, Andrea transforms everyday consumers into savvy shoppers.
Consider Woroch's 10 ways to save on tech gifts for Father's Day to show your favorite man how much he's appreciated.
Haggle. Retailers have realized that consumers are driven by bargains these days and more are willing to negotiate. A recent study by Consumer Reports shows shoppers who haggled saved an average of $82, so clearly there's little to lose by just asking. If the sales associate isn't able to budge on the price of the gadget, ask if he or she can throw in a value add like a protective case for that new tablet or smartphone.
Power up your smartphone. Retailers are highly competitive and will match other stores' prices, so equip your smartphone with the PriceGrabber app to get instant price comparisons and request price matches. Before you check out, look for coupons on the free Coupon Sherpa mobile app, or hit up their website for coupon codes when you shop online. For example, you can save $12 off your $99 order from Brookstone through August.
Skip the warranty. One of the biggest upsells at any electronic store is the extended warranty. Considering that most gadgets have a rapid depreciation value and often cheaper to replace than fix, warranties end up being a waste of money. Instead, swipe a credit card that offers multiple levels of consumer protection including an extended warranties and return policy.
Discount the discount. So you scored a great deal on a sale item or even redeemed a coupon for dollars off your purchase? Don't stop there. You can save even more by applying funds from a discount gift card. At sites like GiftCardGranny.com, you can find up to 20-percent off gift cards to popular electronics retailers. For instance, score a Radio Shack gift card for 15-percent off and save on a gadget for Dad like the AUVIO Portable Bluetooth Speaker.
Buy last year's model. Manufacturers are constantly releasing new models of their latest gadgets, often with minimal updates. The latest gadget on shelves today will be old news next month, so it doesn't make sense to splurge on the newest options. Instead, search for deals on previous models or even go as far back as last year's model to save big. Many stores will be more motivated to move these older goods which means you may have more power to negotiate a better price, too.
Get the extras online. Nearly every gadget calls for something extra, whether it's a protective case, power cords or connector cables. Though the retailer may have extended a big discount on your electronic purchase, you typically won't find any savings on accessories.
Spruce up his favorite gadget. If Dad recently upgraded his TV or smartphone, consider sprucing up his favorite new gadget with a few extras like wireless speakers, bluetooth headset or a cool new case. Since these tend to be less expensive than this bigger electronics, it's a great way to give him something he will enjoy using without breaking your budget.
Cash in. Whether it's a genuine effort to reduce waste in landfills or just an attempt to get customers to upgrade sooner, electronics retailers are increasingly offering exchange programs. From Walmart to Amazon, you can trade in your old gadgets for cash or gift cards good toward new purchases. If you have an old cellphone, video game console or desktop you no longer use, cash in via one of these electronics trade-in programs and use the funds toward a new gadget for your dad.