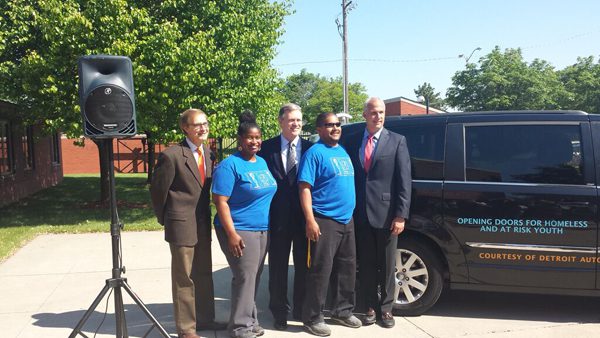 Part of the challenge in working with Michigan's homeless youth is finding them – and having the necessary transportation to get this important work done.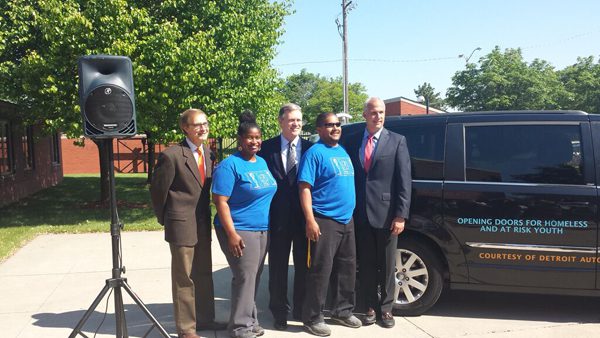 That is where the relationship between Covenant House Michigan and the Detroit Auto Dealers Association (DADA) has proven so beneficial, time and again. Organizers from both groups say their partnership is the ideal mix of good deeds and good work.
DADA recently donated a 2014 Chrysler Town & Country minivan to Covenant House Michigan to assist in the organization's outreach efforts for homeless and at-risk youth in the Metro Detroit area. Covenant House received the keys to the minivan at their downtown campus.
"The Detroit Auto Dealers Association is committed to making a positive impact in our local communities and supporting charitable efforts that improve the lives of those in need," said Sam Slaughter, president, DADA. "It brings a smile to our face knowing how many kids' lives will be positively impacted as a result of this van being on the road."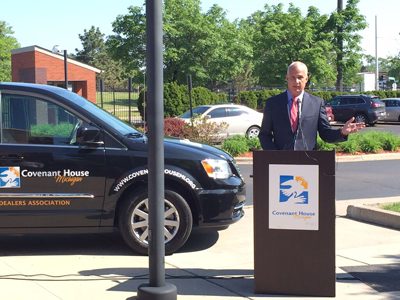 Covenant House Michigan's Street Outreach Team patrols the streets of Metro Detroit daily, racking up more than 15,000 miles each year, combing abandoned houses, cars, freeway overpasses and other unfit places. The team offers on-the-spot assistance to homeless and at-risk youth by providing these young people with prevention services, food and clean clothes as well as information about Covenant House Michigan's residential, education and job programs.
Through their outreach efforts, Covenant House Michigan touched the lives of more than 5,000 young adults last year.
"We at Covenant House Michigan are most grateful to the DADA for this generous donation and their continued commitment towards ending homelessness among the youth of Detroit," said Gerry Piro, executive director, Covenant House Michigan. "This new outreach van is critical to our mission of serving the homeless population."
T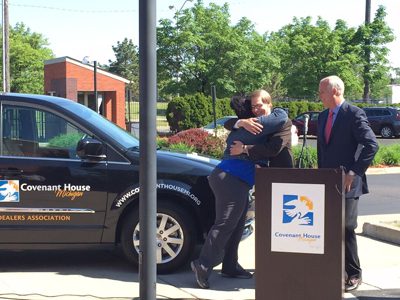 he mission of the Detroit Auto Dealers Association (DADA) is to support its membership through legislative and industry representation, educational programs and communications, and community relations activities. Founded in 1907 by a group of five Detroit-area auto dealers after they hosted the very first Detroit Auto Show in the same year, today, the DADA membership includes 202 new-vehicle dealers who own 206 dealerships-selling 40 different vehicle lines in 72 cities throughout the greater Detroit area.
Covenant House Michigan (CHM) is a faith-based nonprofit organization that provides hope to homeless, runaway and at-risk youth ages 13-22. CHM provides shelter, educational and vocational programs, as well as other support services, to help overcome hurdles such as homelessness, unemployment, inadequate education, violence, drugs and gangs.